Managing team chemistry and player happiness is one of the most overlooked abilities in professional hockey - until it's done poorly. The Jets have dealt with several players wanting their way out of Winnipeg, either through a trade or free agency. Mark Scheifele and Connor Hellebuyck are the two key names still on the roster that seemed destined to leave this off-season. Although once seeming a done deal, is it possible these players could be convinced to sign an extension next season?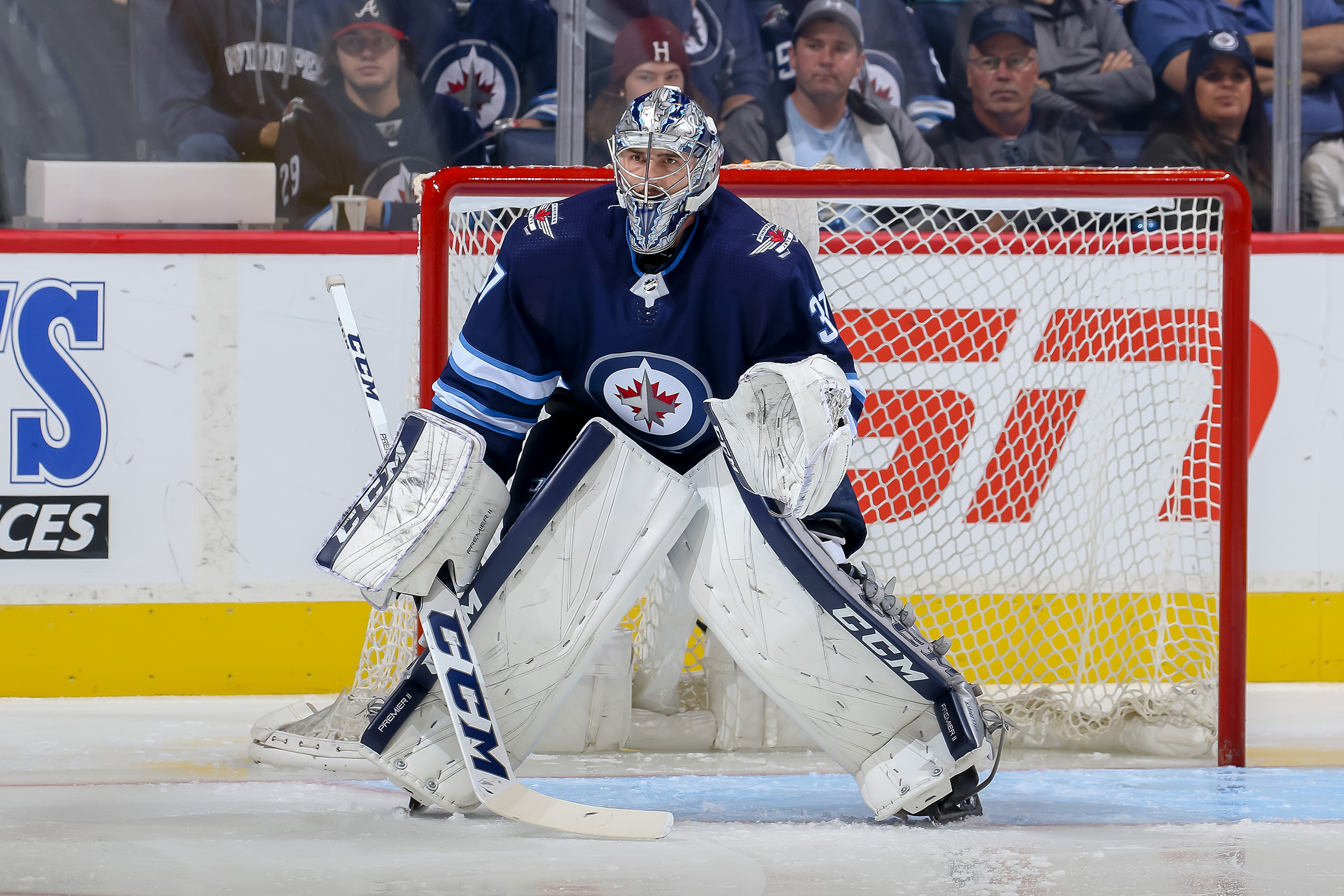 Of the two, Connor Hellebuyck seems the more likely candidate to stay in town, especially as the goalie market league-wide has dried up. Ilya Sorokin signed an 8-year, 66 million dollar deal to stay with Islanders, a startling number for possible Hellebuyck suitors. The Jets goalie has the more impressive resume but is 2 years older than Sorokin. GM Kevin Cheveldayoff made another smart move in acquiring Laurent Brossoit.
On the surface, adding another goalie seems like a move to protect against Hellebuyck's departure. However the two are good friends and even share an agent. Having a second quality goalie can also lighten the load on Hellebuyck, keeping him fresh for a possible playoff appearance. Given the Jets perform well, and there aren't many teams willing to give Hellebuyck a long-term contract, it's very possible he remains a Jet.
Loading...
There's less indicating Scheifele's return, but it also shouldn't be ruled out. The Jets lack quality centers at the moment, and keeping Scheifele another year would allow their younger players a chance to develop. Mark is also now 30, leading to similar long-term contract concerns as to Hellebuyck. With a year of progression and a healthy extension offer next year, there's a chance that Mark Scheifele's fate isn't as concrete as we once imagined.