I know, it's only August, maybe a tad early for roster speculation. But also, it's August! And the longer we creep through the dog-days of summer, the more likely the Jets roster may be more or less complete.
Last year, Winnipeg had the luxury of rolling out Scheifele and Dubois down the middle in their top six. But coming into this season, Dubois is no longer a Jet and the second line centre position is up for grabs. So who gets the first crack?
Cole Perfetti, if he's ready, would be the ideal choice. Since he was drafted 10th overall as a centre in 2020, he's been clear-and-away the Jets top prospect. Unfortunately, Perfetti's growth as a player has been hampered by injuries, with both of his past two seasons ending early. But at the time of his injury last February, Perfetti was enjoying full-time duty with the Jets and sat third among NHL rookies in scoring, with 30 points in 51 games.
Loading...
But, he wasn't playing centre.
The argument to be made for Perfetti moving back to his natural position down the middle is that his hockey intelligence and ability to scan the ice and use his linemates is high-end, if not potentially elite. Sure, there are concerns over his size and lack of footspeed — which could make the transition difficult — but the Jets tough defensive matchups will continue to fall to Adam Lowery's line, so if Perfetti can just be average defensively, the scoring upside he provides the Jets at the 2C position should be a net positive. However, he's still young, so if he's not quite ready for the demands of playing centre just yet, it certainly wouldn't be an indictment on his future potential. But I get the feeling Rick Bowness and management want to give "Goal" Perfetti a shot at it.
While Perfetti is more of a playmaker and slightly undersized, Gabriel Vilardi's biggest weapons are his shot and prototypical NHL centre size (6 '3'' and 215 lbs). Last season, while he saw spot duty at centre for the Kings, Vilardi mostly played wing, flanking either Kopitar or Lizotte. In fact, the last time Vilardi predominantly played centre was the 2020-21 season, where he registered 23 points in an injury-shortened 54 game season and went 45% at the faceoff dot.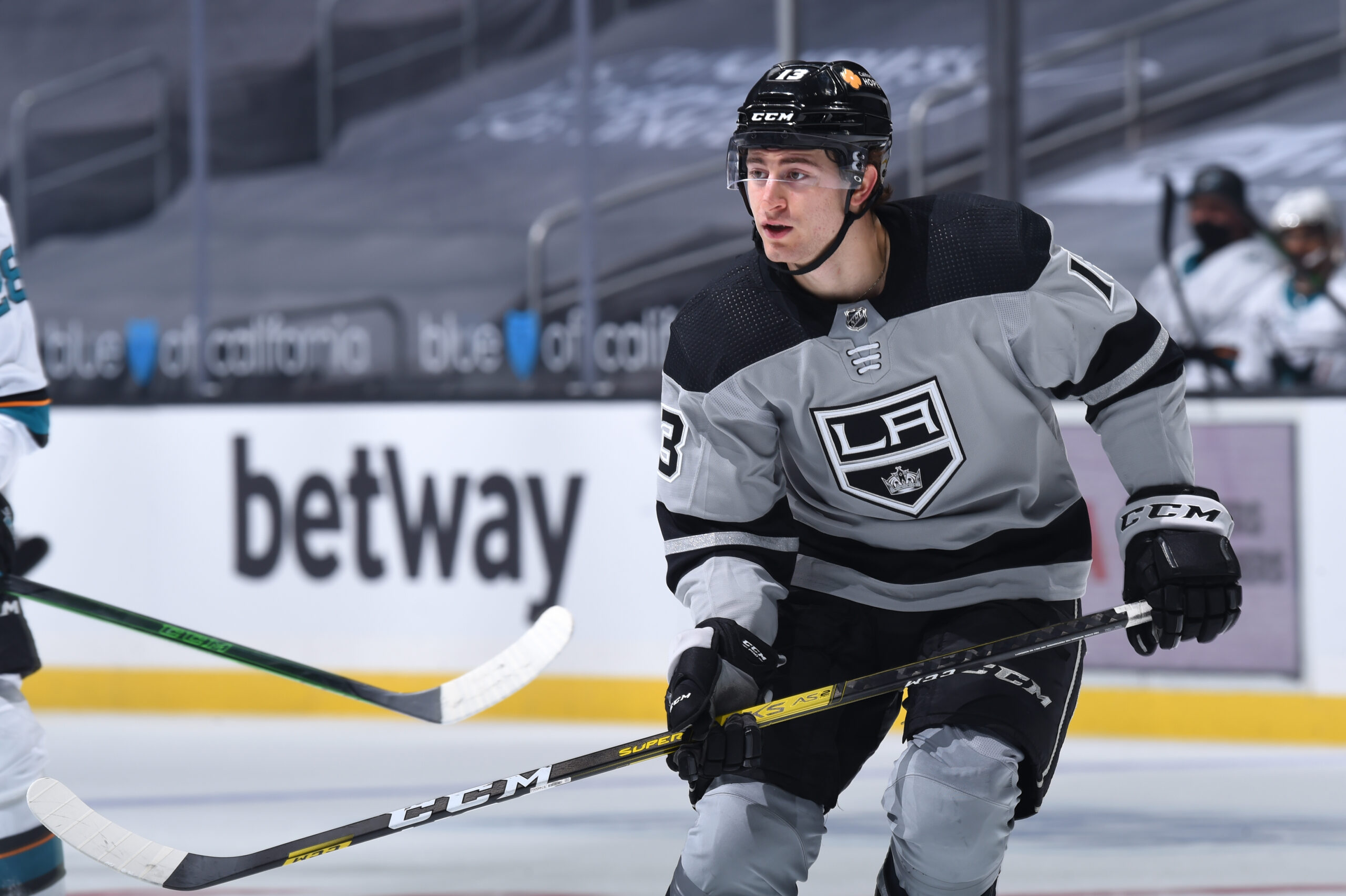 History suggests Vilardi's game may fit the wing more than centre. Without having to come down as low in the defensive zone, playing wing allows him to use his speed and shot off the rush more often to create chances. Either way, the Jets love the versatility that Vilardi gives their roster.
And lastly, if Perfetti isn't quite ready for 2C responsibilities and Bowness likes Vilardi on wing, veteran Vladislav Namestnikov could slide up the roster and fill that role, either to start the season or at times throughout. Namestnikov, who was acquired at last year's trade deadline from the Sharks for a 4th round pick, has played centre on-and-off throughout his 10-year career. Unfortunately, most of his seasons at centre were several years ago now and he's consistently struggled at the faceoff dot over his career.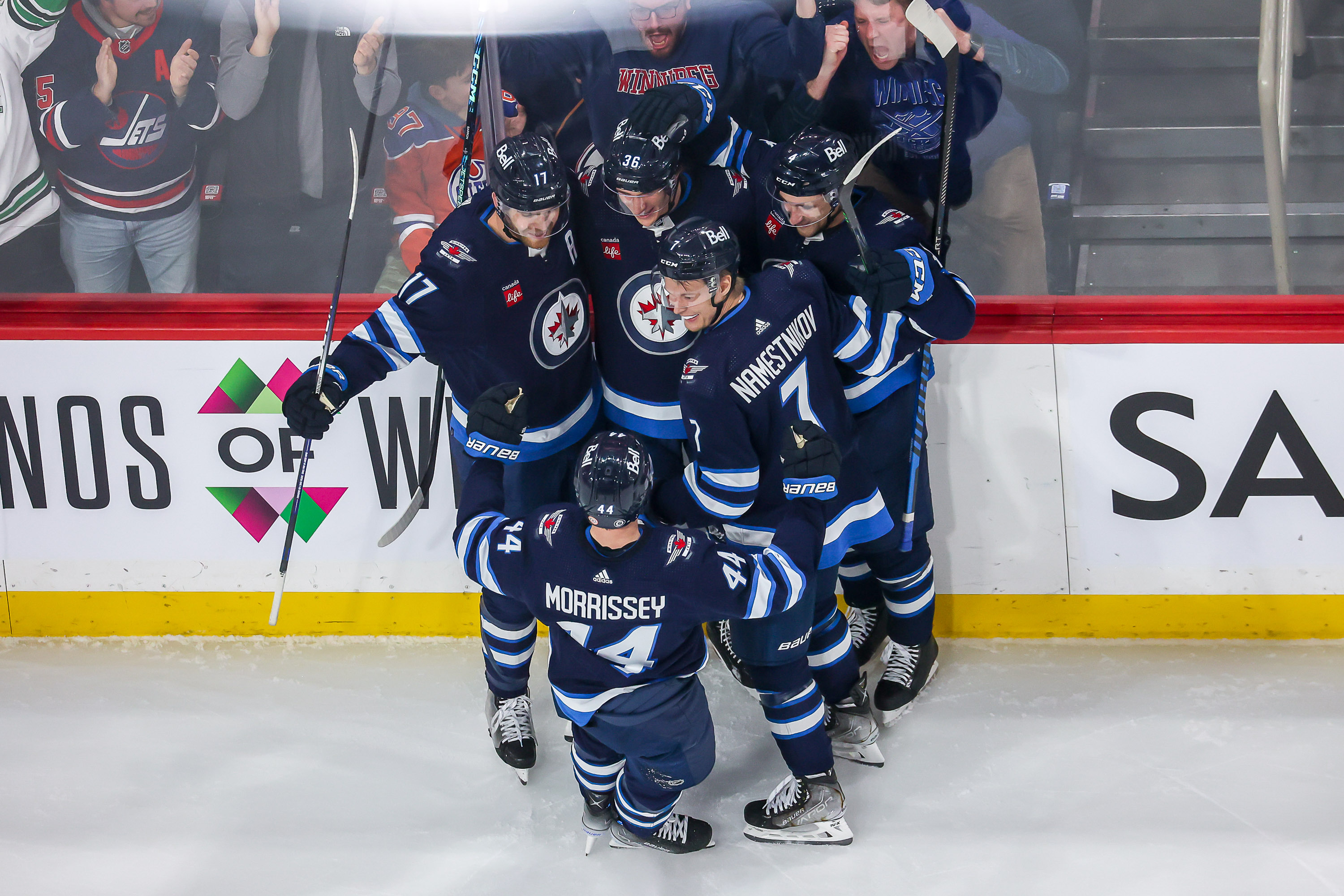 Namestnikov certainly doesn't fit the bill of a number two NHL centre, but with the questions surrounding this position for the Jets, it's not out of the realm of possibility that he still sees some time there.