Winnipeg Jets vice-president and general manager Kevin Cheveldayoff likes the term, "Evolving."
Cheveldayoff does not believe he is rebuilding a hockey team so much as helping it evolve.
"I think that's the word right there, 'evolves,'" said Cheveldayoff during his July 1st media availability. "That's really what it's all about. If you look at our organization, we have to evolve. We have to make some changes. We didn't get to where we wanted to go, but that doesn't diminish the good things that happened along the way. And the good people that were part of it.
Loading...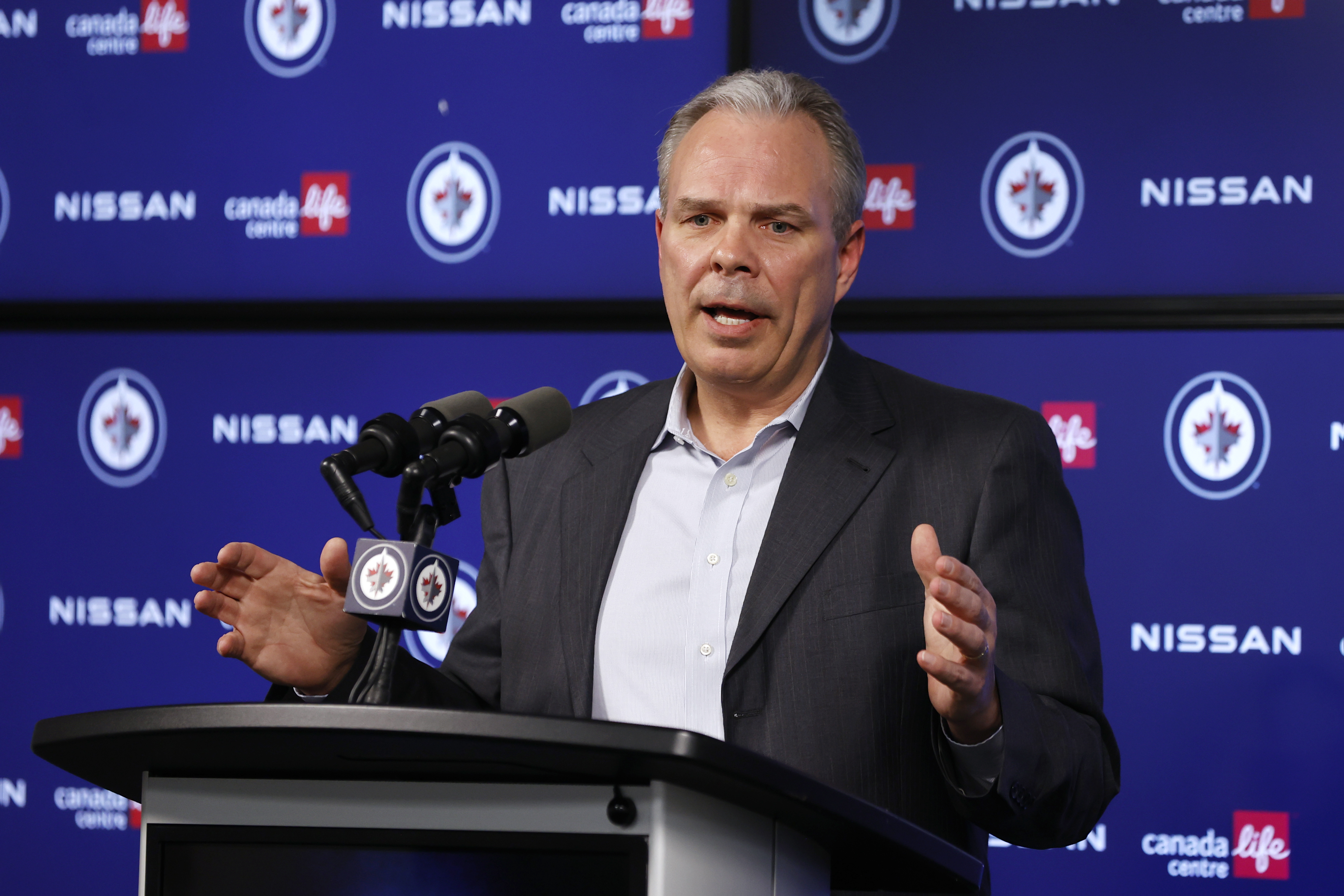 "We got to a certain point, we kept on pushing, pushing, pushing to try to see if we can continue to do it with the group that we had. And now we've got an opportunity with that trade to have some really good young players come in, with room to grow."
Between June 27 and July 2, the Jets did just that. They didn't so much as dramatically change the team, although at least two big names will be gone at training camp this fall, as they did massage it into something just a bit different.
THE TRADE
He began the evolution of his hockey team on June 27 by trading centre Pierre-Luc Dubois to the Los Angeles Kings in exchange for forwards Alex Iafallo, Rasmus Kupari, and Gabriel Vilardi and a second-round draft pick in 2024.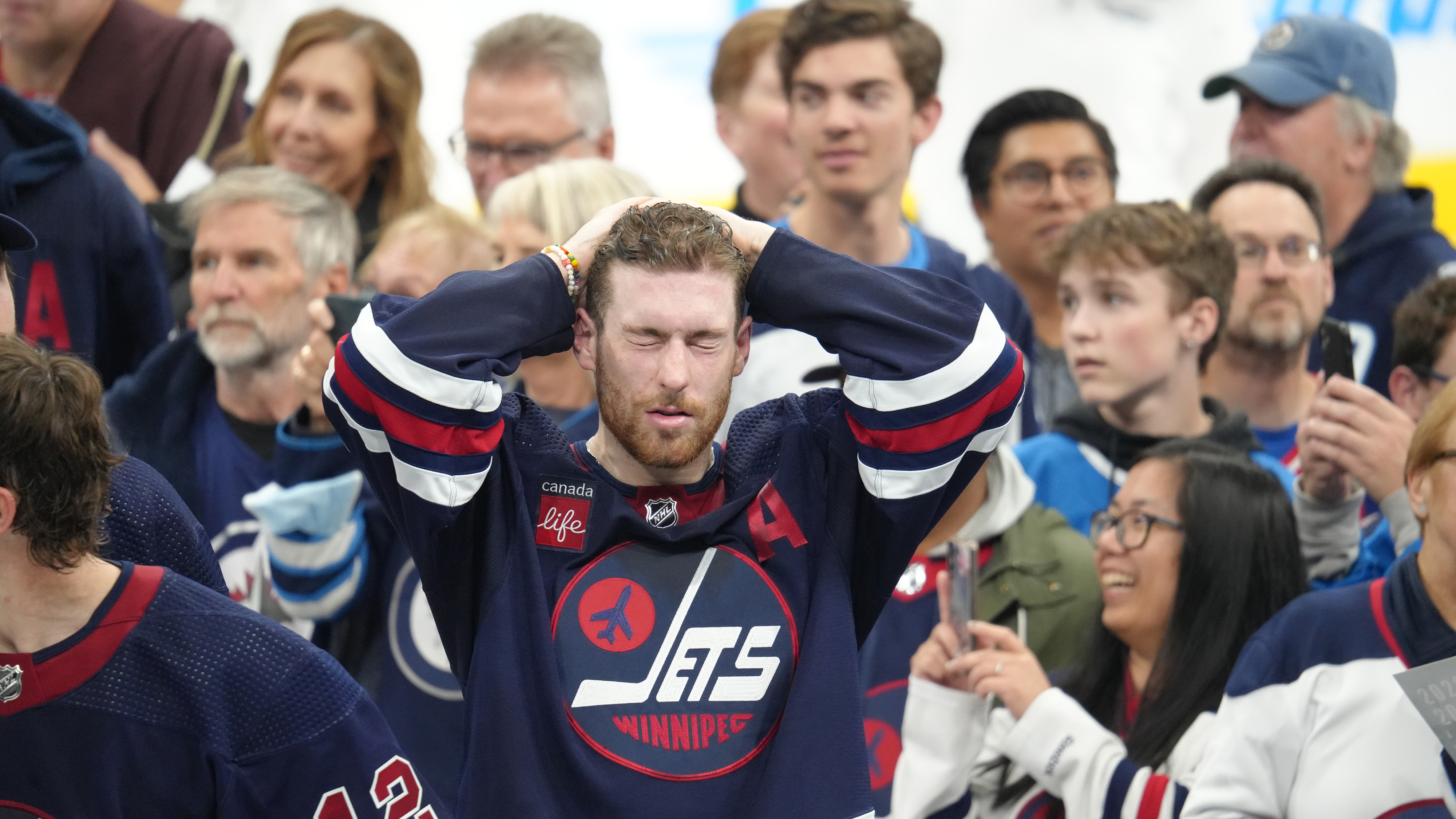 The Jets signed Dubois to an eight-year contract extension with an $8,500,000 AAV, and then immediately sent him to Los Angeles for a former member of the Farho Force and two former first-round draft picks.
Iafallo, 29, played 59 games for the Kings in 2022-23 and had 14 goals and 36 points. He had three goals and four points in six playoff games. A product of Eden, NY (yes, another American) played 420 career NHL games for Los Angeles and had 85 goals and 204 points. He also played four seasons with the University of Minnesota Duluth, including a pair of campaigns with Jets defenceman Neal Pionk.
Kupari, 23, played 66 games for the Kings in 2022-23 and had three goals and 15 points. The Kings' first-round pick (20th pick) in the 2018 NHL Draft, Kupari has played 130 career NHL games and has nine goals and 29 points. Although he represented Finland at three World Junior Championships and helped Finland win gold at the 2019 tournament, he has never been the NHL player the Kings hoped he'd be.
Vilardi, 23, has the greatest upside of the three. This past season, he played 63 games for the Kings and had 23 goals and 41 points. He also had two goals and four points in six playoff games this past spring. A product of Kingston, Ont., he has 41 goals and 78 points in 152 career NHL games for L.A.
Loading...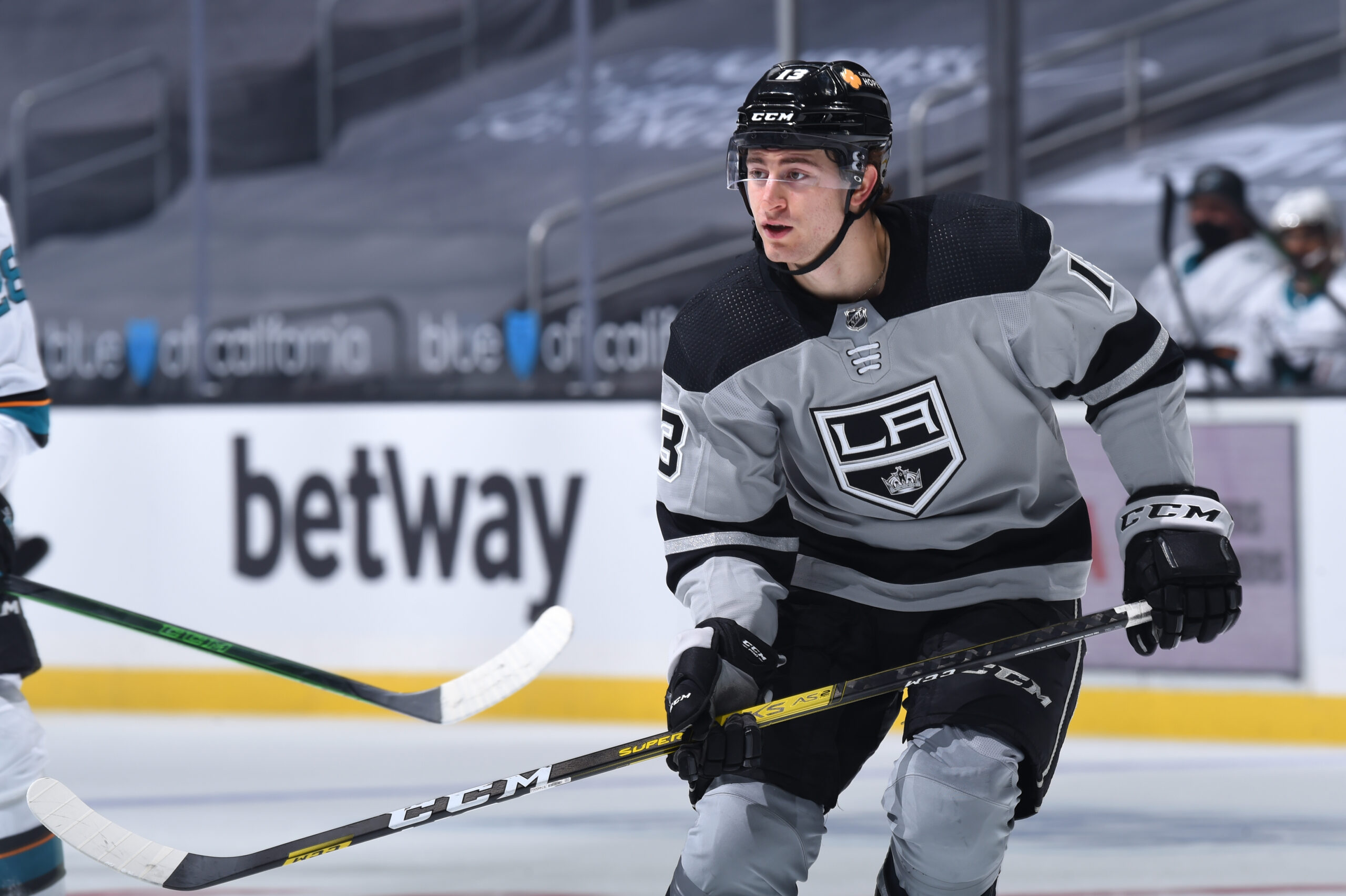 The Kings' first-round pick (11th overall) in the 2017 NHL Draft, he spent his three-year Junior career in the OHL with the Windsor Spitfires and Kingston Frontenacs. He was on the Spitfires team with Jets defenceman Logan Stanley that won the 2017 Memorial Cup.
If Vilardi stays healthy and plays up to his potential, he'll be the steal of the deal.
THE BUY OUT
On June 30, the Jets made another unsurprising but significant deal by announcing they had placed veteran Blake Wheeler on unconditional waivers for the purpose of buying out the final year of his contract.
Wheeler, 36, is a former team captain who left the Jets as the franchise leader in regular season games played (897), points (812), assists (550) and shots (2,462), while his 262 goals are the third-most in franchise history.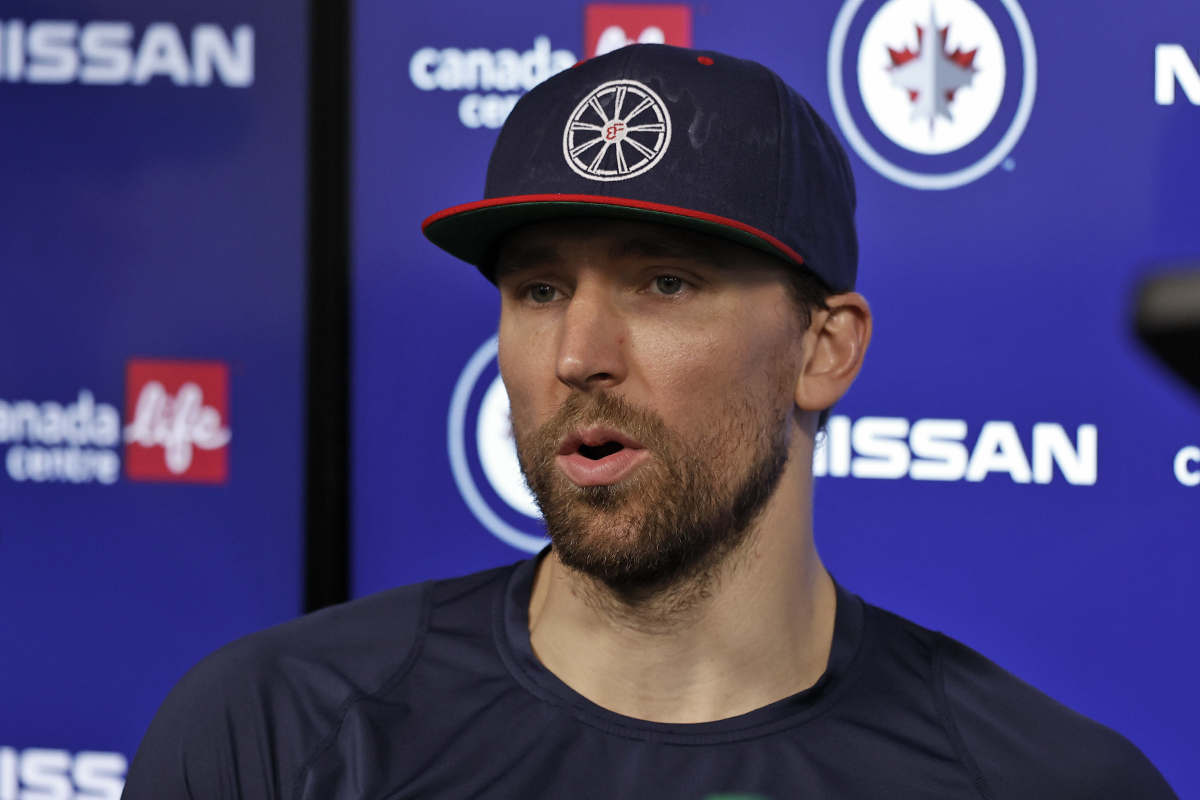 A product of Plymouth, Minn., "Wheels" also holds the franchise record for playoff assists (30) and points (39) and is tied with Adam Lowry for the most playoff games with 44.
Loading...
Wheeler also holds the franchise record for assists in a season with 71 in 2018-19 and he led the NHL in assists with 68 in 2017-18. He played in the 2018 and 2019 NHL All-Star Games and was named an NHL Second Team All-Star in 2017-18.
"I want to thank everyone in Winnipeg for all the love and support over these past 12 years," Wheeler said in a video statement. "It has been my absolute honour and privilege to be a Winnipeg Jet and to represent this city and organization. My family and I can't thank everyone in the city and province enough for everything you've done for us."
After dealing Dubois and buying out Wheeler, the Jets waded into the free-agent market, although gingerly, as usual. It was obvious at this stage that they were going to start the 2023-24 season with both Mark Scheifele and Connor Hellebuyck in the lineup and so they simply added a few pieces.
THE SIGNINGS
The Jets signed gritty forward Jeffrey Viel to a one-year, one-way contract with an average annual value in the NHL of $775,000. Viel, 26, played four games for the San Jose Sharks in 2022-23 and while he doesn't have a lot of skill, at 6-foot-2, 210 pounds, he isn't afraid to mix it up and might be the tough guy the Jets need on occasion.
Winnipeg then signed backup goalie Collin Delia to a one-year, one-way contract with an average annual value in the NHL of $775,000. Delia, 29, played 20 games for the Vancouver Canucks in 2022-23 and will probably be the No. 1 goalie with the Moose this coming season.
Loading...
Finally, they picked up their new backup netminder by bringing back a one-time fan favourite, Laurent Brossoit.
Brossoit, 30, signed a one-year contract with an average annual value of $1,750,000. He played 11 games for the Stanley Cup champion Vegas Golden Knights in 2022-23 and recorded a 7-0-3 record with a 2.17 goals-against average and a .927 save percentage. He also played eight playoff games and had a 5-2 record with a 3.18 GAA and a .894 save percentage
Brossoit, who is 6-foot-3, 215 pounds and hails from Port Alberni, B.C., returns to Winnipeg, where he played 54 games during three seasons from 2018-2021 and went 25-19-3 with two shutouts, a 2.75 GAA and a .913 save percentage.
The Jets also re-signed 30-year-old Russian forward Vladislav Namestnikov to a two-year contract with an average annual value of $2,000,000 along with 25-year-old Swedish forward Axel Jonsson-Fjallby, who signed a two-year contract with an AAV of $775,000. It's a two-way contract in 2023-24 and a one-way agreement in 2024-25.
THE DRAFT
These new signings came after the Jets chose five players in the 2023 NHL Entry Draft in Nashville. The Jets No. 1 pick (18th overall) was 18-year-old left-winger Colby Barlow out of the OHL's Owen Sound Attack.
Loading...
Barlow, who is 6-foot-1, 190 pounds, was selected to the OHL's First All-Star Team and was awarded the OHL and CHL's Scholastic Player of the Year. Internationally, Barlow helped Canada win gold at the Hlinka Gretzky Cup and bronze at the U18 World Championship.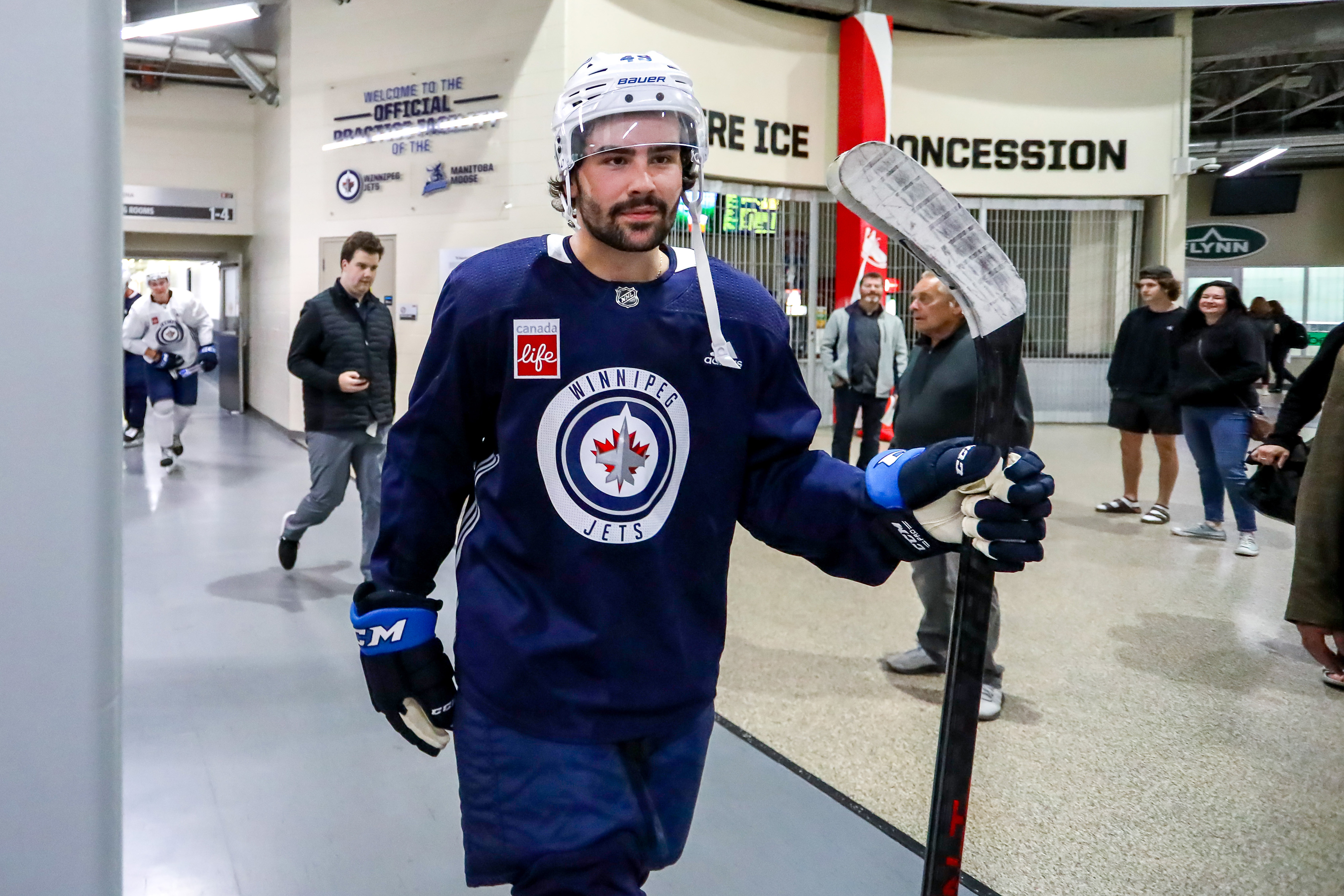 In two seasons with Owen Sound, Barlow has 126 points (76G, 50A) in 118 games. He was selected to the OHL First All-Rookie Team in 2021-22.
The second pick (82nd overall) was Zach Nehring, an 18-year-old from Minot, N.D., (yes, another American) who has played the past four seasons at Shattuck-St. Mary's Prep School in Minnesota. A 6-foot-3, 180-pound right-winger, Nehring is committed to play for the Western Michigan University Broncos.
The Jets selected four forwards and a goaltender in the draft. Interestingly, Winnipeg's final two selections – Seattle's Thomas Milic and Kamloops' Connor Levis – came from the WHL. It's the first time the Jets selected a player from the WHL since drafting Tyrel Bauer from the Seattle Thunderbirds in the seventh round of the 2020 NHL Draft. That's big considering the Vegas Golden Knights had 16 Canadians on their roster this year – nine from the WHL.
ON TO 2023-24
To finish off their preparations for the summer break and the 2023-24 training camp, the Jets made qualifying offers to seven players – forwards Morgan Barron, Rasmus Kupari and Gabe Vilardi and defencemen Declan Chisholm, Leon Gawanke, Dylan Samberg and Stanley.
Loading...
Gawanke, who was not returning to the Manitoba Moose next season, was almost immediately traded to the San Jose Sharks for another minor leaguer, Artemi Kniazev. Veterans Karson Kuhlman and Kevin Stenlund were not offered new deals.
At his final 2022-23 news conference, Cheveldayoff was asked often about the future of Scheifele and Hellebuyck and he indicated that he's hoping to sign both of them to contract extensions.
"The narrative on these guys is one that's not necessarily always the truth and the reality of things," Chevy said. "Again, we're excited. I think I said in my media availability at the Draft that Scheif and Helly are big parts of our organization. We have lots of good pieces here. I still think there's opportunities for extension."