It has been a whirlwind of a summer for now 24-year-old Gabriel Vilardi. Vilardi – who goes by Gabe – is by far the most exciting of the new faces joining the Winnipeg Jets for the 2023-24 season following the late-June Pierre-Luc Duobis trade with Los Angeles.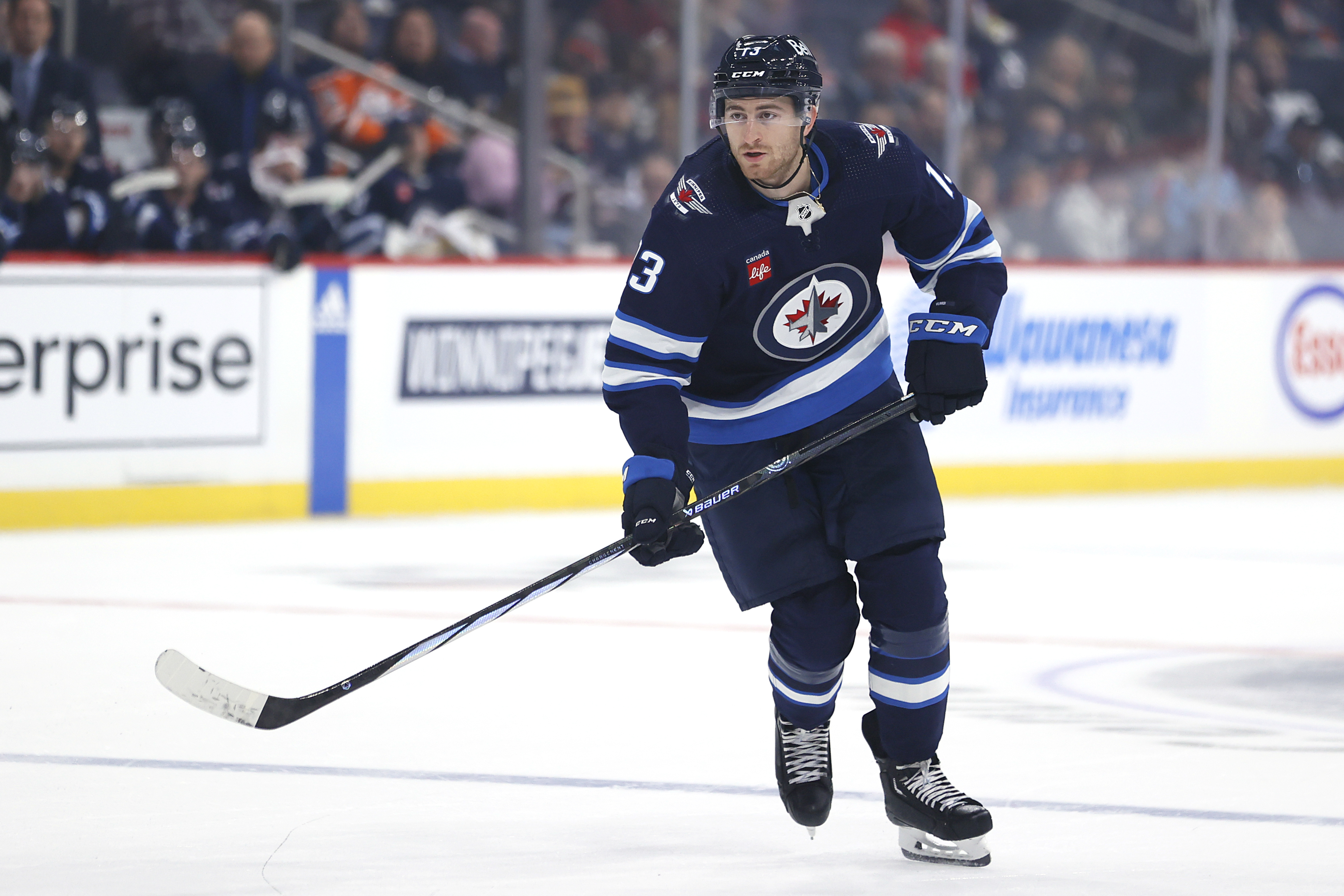 Although the swap caught him off guard, the Kingston, Ontario product is excited for a fresh start within the Jets organization. Leaving behind the sunny beaches of California may not have come easily, but joining a team based out of a hockey-crazy city like Winnipeg will certainly have its perks. Vilardi – who was actually the first Jets player to arrive in town – has been able to sort out a place to live, has figured out his way around town, all while discovering a few of the local places to grab a bite to eat.
But it's not all sunshine and rainbows. He will need to track down a winter coat – or three – for himself, a pair of boots and countless sets of gloves and toques for the upcoming season. Winter tires? Ever heard of those? Oh wait, at the time of this publication, Vilardi hadn't even figured out a vehicle to drive yet – with special thanks to his girlfriend for lending him her Jeep Cherokee as he settled himself into town.
Loading...
Vilardi has dealt with some injuries over the past few seasons, but he says he is ready to roll out a new chapter of his book. Coming off a breakout 2022-23 campaign, the 6-foot-3, 215-pound forward claims the injuries are behind him and a blank slate has been prepared. Whether he finds himself working as a centreman or a winger, he will be ready to roll come opening night.
Vilardi sat down with Game On associate editor Carter Brooks and chatted all about his time in Los Angeles, the move to Winnipeg, his Italian roots, family traditions and his love for hockey for the 2023-24 Season Preview issue.
WHAT IS ONE THING THAT PEOPLE WOULD BE SURPRISED TO KNOW ABOUT LOS ANGELES?
"L.A. is great, but the downtown area really isn't all that nice. A lot of my friends back home always ask me about it. 'What's downtown like?' But at the same time, I really can't diss it too much. To tell you the truth, I didn't really spend too much time down there. It was basically only for the games. It was always like I never really wanted to be there. But I must say, the beach is lovely. L.A. is amazing; it was a good spot."
I HAVE ALWAYS HEARD HORROR STORIES ABOUT THE TRAFFIC IN L.A. WHAT IS IT REALLY LIKE?
"You know, the traffic really ain't all that bad. I'd take traffic in L.A. over traffic in Toronto, you know? Toronto is just bumper-to-bumper, non-stop. L.A. is just constant. There are far too many people, but at least you're moving. It's totally non-stop. You'd be done a game on a Tuesday night, it's 11:30 p.m., you just got killed and you're excited to just get on the highway and buzz on home, and you're just creeping. Like, what are you all out here doing? It's Tuesday at midnight. But it wasn't too, too bad. But the Dodgers games, man, that's something else. There's this thing called the Fast Track, so you get in the speedy lanes on the side. So, I guess I never really fully experienced it in its prime."
SO, I UNDERSTAND YOU WERE BACK IN YOUR HOMETOWN OF KINGSTON, ONTARIO THIS SUMMER. WHAT WAS YOUR LIVING ARRANGEMENT?
Loading...
"I was actually with my family. This year, my girlfriend – who is from California – came to live with us too, so that was interesting. My brother moved out, he lives in Calgary now, so it was actually a little quieter than usual this year. It was really nice. I am super grateful though, because I usually had to spend the summers in L.A. I was always injured, so I was pretty much rehabbing all summer there and, unfortunately, I usually didn't get to go home. So, I'm super happy and lucky to have been able to go home and hang out with my family and friends again."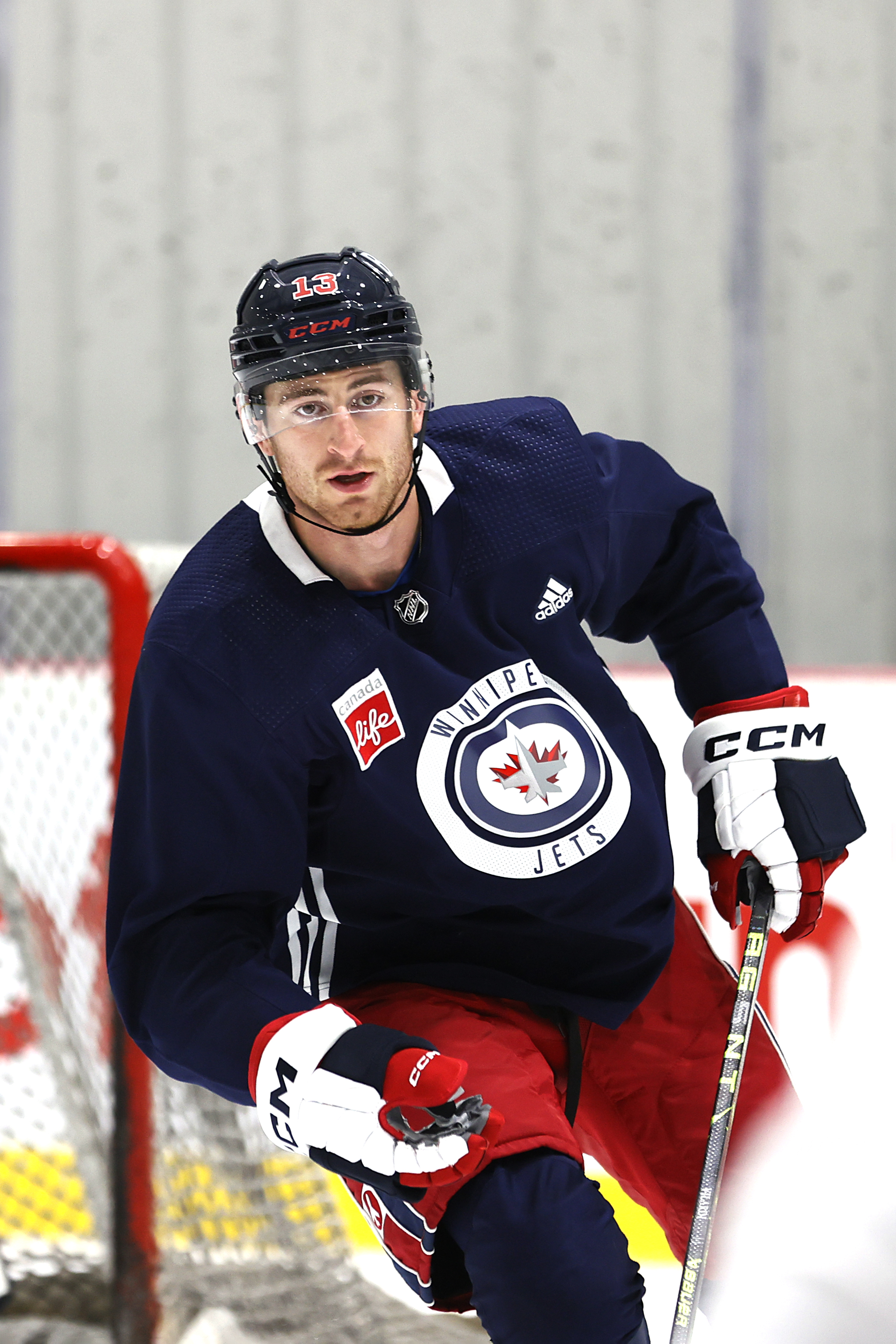 AS A NEWCOMER TO THE JETS, WHAT ARE YOU LOOKING TO PROVE THIS SEASON?
"To put it simply, I hope the team wins. I just want to win. That's kind of it. That's what I'm trying to prove. Whether that's scoring goals or blocking shots, I'm up for the challenge. And if I'm playing the wing, playing centre or wherever coach puts me, I will do it, as long as I can help the team win. I know it's kind of a cliché answer, but that truly is my mindset here."
HOW HAS YOUR GIRLFRIEND ADAPTED TO THIS CHANGE OF SCENERY? HAS SHE MADE IT OUT TO WINNIPEG YET?
"Yeah, she can adapt. Like what are you supposed to do? She will have to get used to the weather. Maybe she can do some shopping. Me too, actually. I don't think I have any winter clothes really. Maybe just a few lighter jackets that I have used before for some road trips. So, that one is definitely going to be a big price tag when we go to the mall here soon, that's for sure."
Loading...
YOU WERE THE FIRST GUY TO ARRIVE AT THE JETS FACILITIES HERE. ADAM LOWRY SHOWED UP A FEW DAYS LATER. HAVE YOU GUYS SPOKEN YET? WHO ELSE ARE YOU LOOKING FORWARD TO MEETING?
"When I was in L.A., I'd usually go in mid-August, so I actually came in late this year, compared to normal. Obviously, it's a little different here. I've only talked to the guys through text, and now Lowry is here so I get to hang out with him today. Guys will keep shuffling in and I'll get more comfortable and familiar with faces. I'm in a few different group chats; I'm in the fantasy football one, that's the only one that I need to be in right now. That's the most important one, so I'm in that. I think Lowry's been here for maybe a few hours. So, I haven't been able to say much. But I'm looking forward to just meeting the guys and playing hockey. Obviously, I am excited for the season to come. The summers are great, but it is kind of getting close, and I'm starting to get the jitters to play again.
WHERE DID YOU PLAY YOUR HOCKEY GROWING UP AS A KID IN KINGSTON? DID YOU SPEND TIME OUT ON THE OUTDOOR RINKS?
"Yeah, we had outdoor rinks, I did that a lot. That was super fun. I'm looking forward to doing that again this season here now that I'm in Winnipeg where that is a lot more possible. I hope to grab a couple extra pairs of skates and take the girlfriend out skating. I know she hasn't done that before. So that should be a nice winter activity."
HOW DID YOU DISCOVER HOCKEY, ESPECIALLY LIVING WITH PARENTS WHO IMMIGRATED TO CANADA?
Loading...
"I don't know, really. I had an older brother. We are from Italy, obviously. We moved to Canada in 1998, and I was born in 1999. My parents clearly knew nothing about hockey, what it was, or anything like that. So, growing up in Canada, that's the thing to do. One of my earliest childhood memories, I'd say, is just playing downstairs with my brother. We'd play mini sticks and also road hockey out front. But I'd always get beat pretty badly by him. It just pushed me harder though, so I was actually pretty fortunate for that."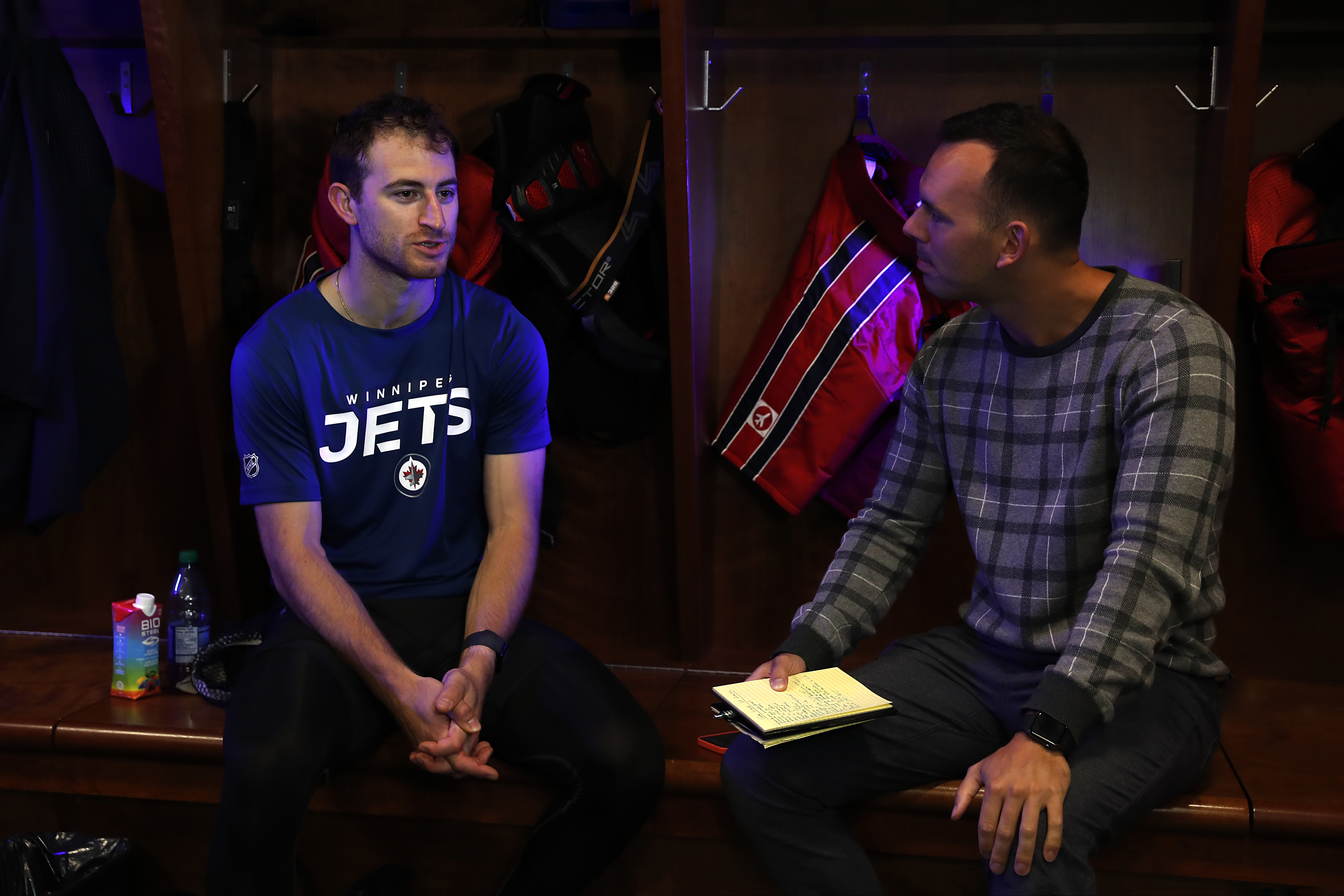 WHAT DID YOU LEARN ABOUT YOURSELF AS BOTH A PERSON AND A HOCKEY PLAYER IN L.A. OVER THE PAST FEW YEARS?
"About myself, the big thing was perseverance. Just the mentality to keep working and have that inner belief that things will eventually work out. I dealt with a lot of injuries there, so there was a lot of doubt in my mind. To be one hundred per cent honest with you, there was a point where I wasn't even sure if I would be playing hockey. So, to be here, I am super fortunate. And in terms of the hockey side of things, the organization was first-class. I met a lot of people there; everyone treated me with utmost respect. It was a lot of fun, and I learned a lot about hockey, about how to become a man. Coming in as a 17-year-old kid and now, I just turned 24. So yeah, it's pretty cool to look back at it like that and think about it this way. It's crazy, time is flying. I remember when I got drafted... It feels like such a long time ago."