On occasion, athletes will have a season beyond expectations, only to have a significant drop-off afterward and be considered a "one-year wonder," this is what Josh Morrissey is looking to avoid in 2023-24.
While Morrissey has been steady throughout his eight-year NHL career, his production last season was well beyond expectations. The 28-year-old blue-liner posted 16 goals with 76 points in 78 games played, qualifying for the NHL All-Star Team and finishing fifth in the James Norris Memorial Trophy race for the league's best defenceman.
Prior to last year's breakout campaign, his career-high was 12 goals and 37 points in 79 games during the 2021-22 season. While Morrissey has consistently improved his game since entering the league in 2015-16 with his average ice time going up every single year, no reasonable fan expected his breakout season last year.
Loading...
Averaging a career-high 24:14 of ice time per game in 2022-23, Morrissey was easily Winnipeg's best defenceman throughout the year. He quarterbacked the Jets' top power-play unit and finished second on the team in power-play points with 28, just one behind Kyle Connor.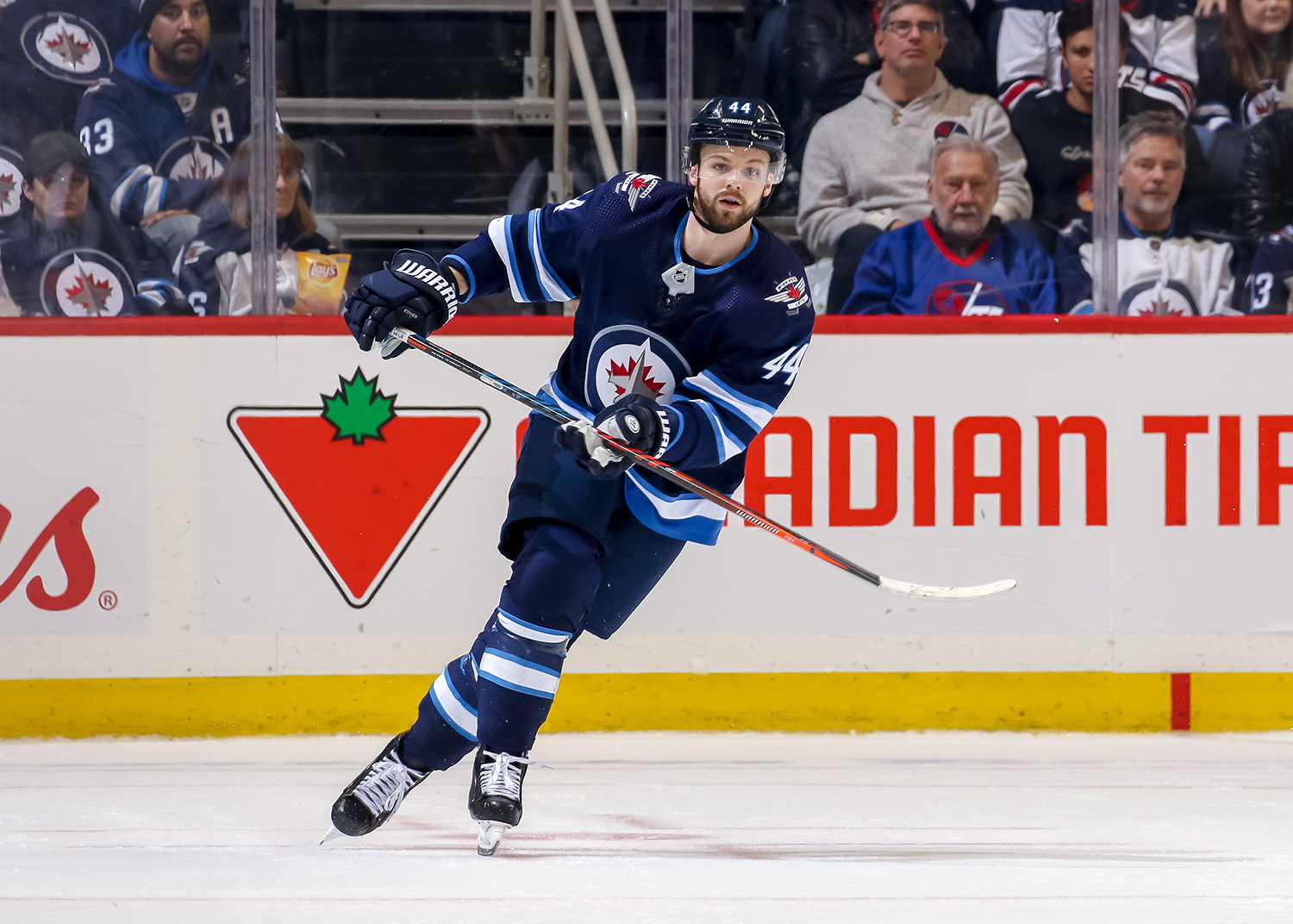 With changes up front in Winnipeg, the power play will have some new names... with that comes new challenges. While the Jets still have plenty of scoring threats, they lost Pierre-Luc Dubois and Blake Wheeler, who combined for 18 power-play goals and 34.61 percent of the units total.
With 28 of Morrissey's 76 points last season coming on the man advantage and new changes to what was already a struggling power play unit, it's hard to believe he will replicate this point total in the upcoming 2023-24 season.
Points aren't everything for a blue-liner though, Morrissey also had 119 blocked shots and 89 hits with a career-best 36 takeaways. While he took on a bigger role and improved in nearly aspect of the game and gained league-wide recognition for his efforts, one has to wonder if he can continue his dominance in the upcoming NHL season. The long-time Jet has always been a reliable blue liner, but last year was a pleasant surprise.
While the 2013 first-round draft selection has been solid throughout his NHL tenure, last year could end up being a career year for the veteran defenceman, or it could be the turning point in a special career. Even if Morrissey goes back to the player he was prior to last season, he'll be a solid and steady piece for Winnipeg, replicating last year would just be icing on the cake.