Jets Top Devils in Entertaining Tuesday Night Affair
RECAP:
The Winnipeg Jets have improved their record to 8-5-2 with a 6-3 win over the visiting New Jersey Devils on Tuesday night.
The highly-entertaining affair saw a five-goal second period, a fight featuring Nikolaj Ehlers, a number of power play opportunities for both clubs, a two-goal performance from Kyle Connor, another four-assist night from a Jets player and a four-goal third period.
Loading...
Yes, quite literally, everything was happening from downtown Winnipeg on Tuesday.
The Jets opened the scoring with Kyle Connor's 12th goal of the season in the second period. But the two clubs exchanged power play strikes shortly thereafter, before the Devils tied things up as the second period wore on.
Ehlers gave Winnipeg a 3-2 lead in the dying minutes off a beautiful feed from Cole Perfetti, before the team exploded again for three more tallies in the third.
Sticking with Ehlers, the always feisty forward dropped the mitts with Brendan Smith following a dirty hit on linemate Vladislav Namestnikov. It was his seventh career fight, and he walked away no worse for wear.
Connor found his second goal of the game on a power play, to which Josh Morrissey collected his third assists of the game. He added another helper on Ehlers' empty net strike, which put the cherry on the top of the 6-3 win.
The extended photo library from Tuesday's game vs. New Jersey is courtesy of Scott Stroh: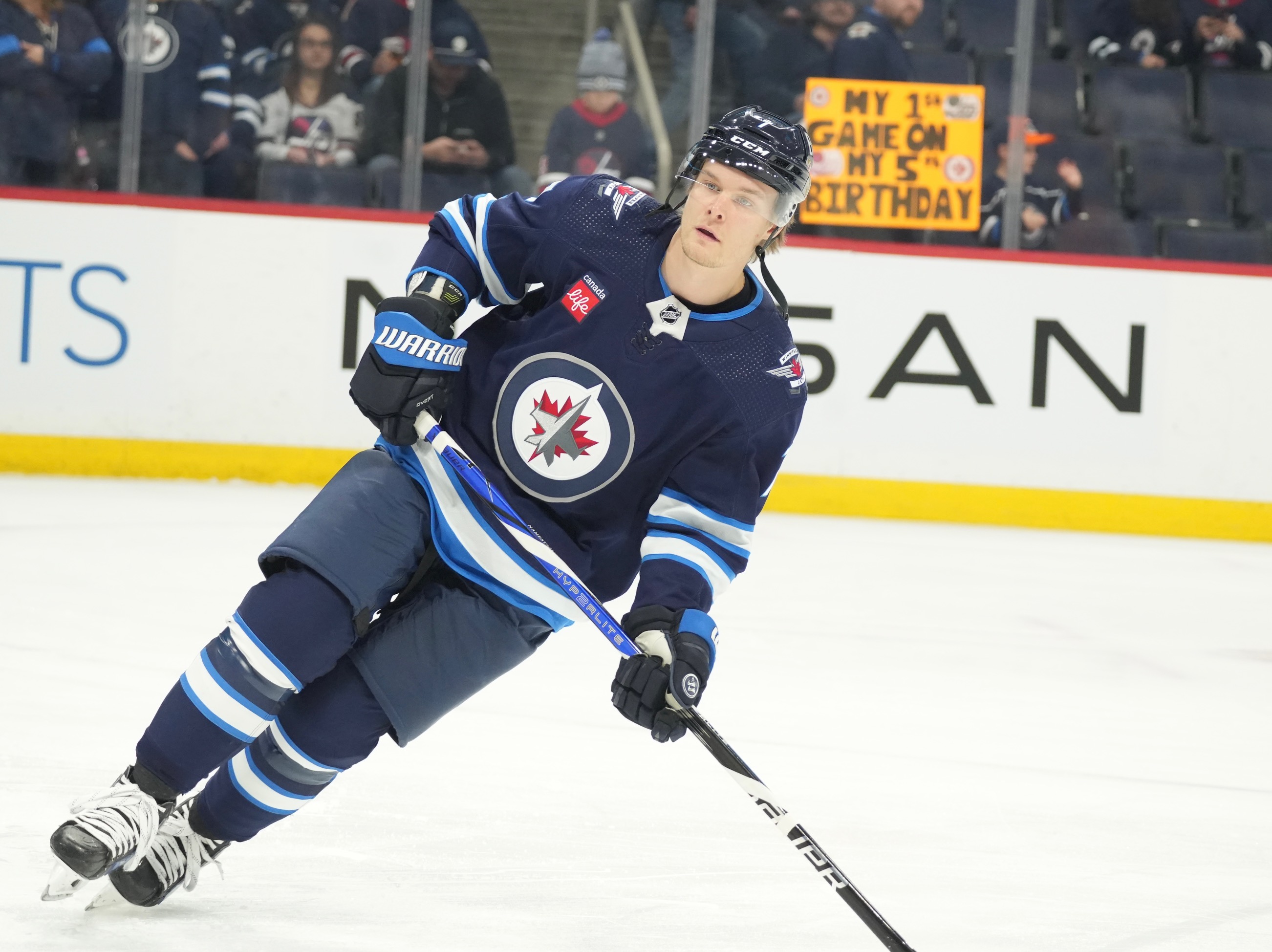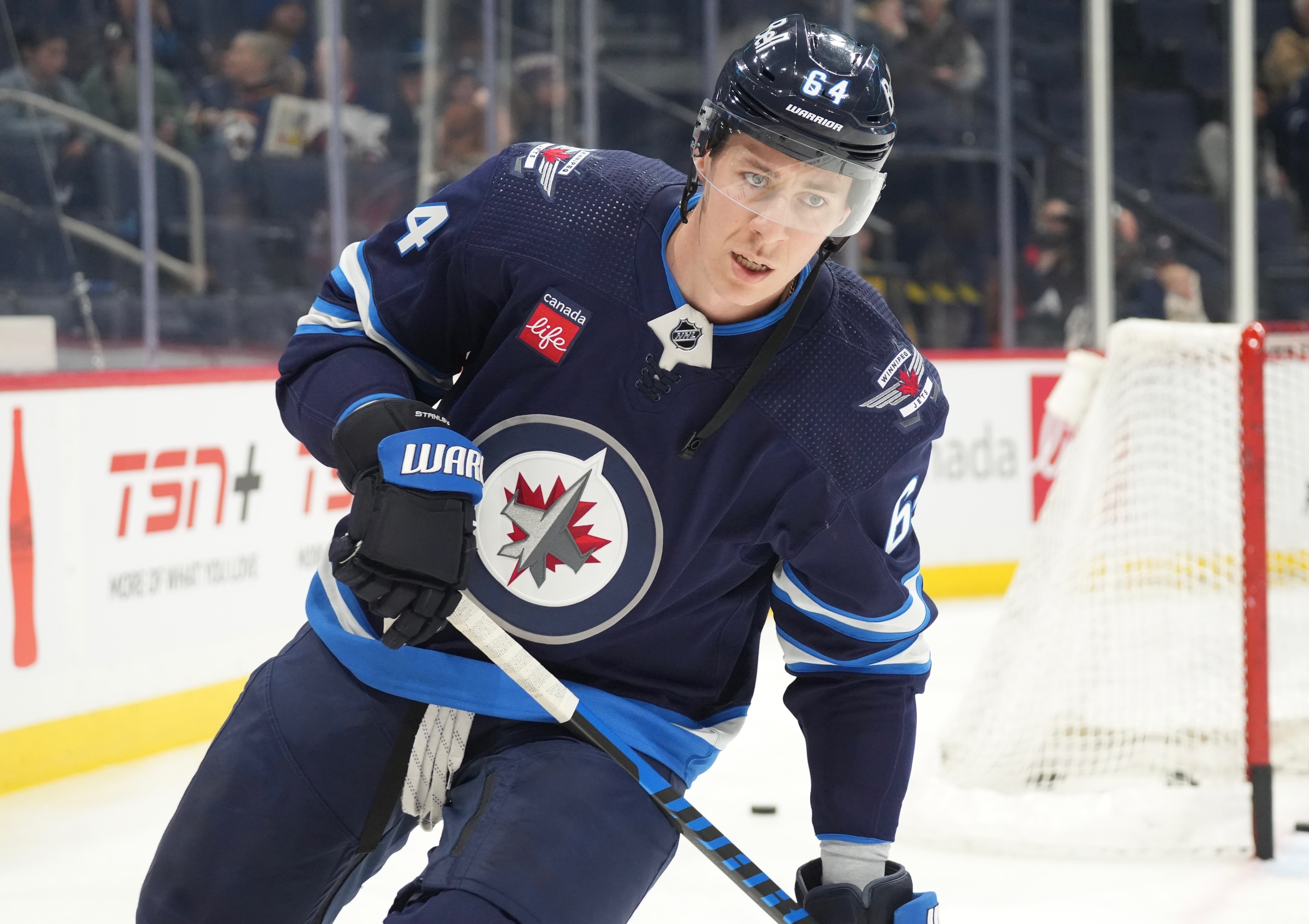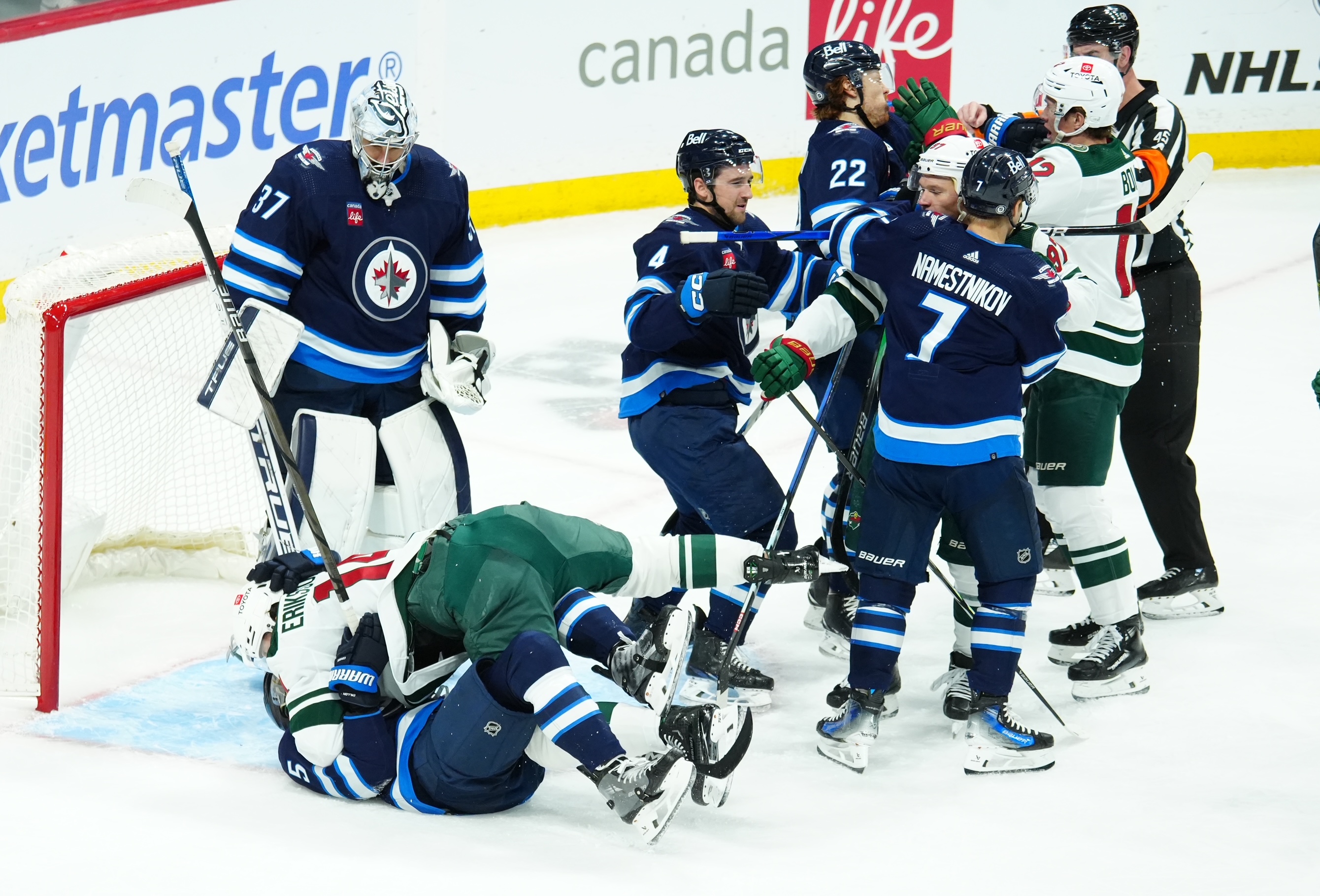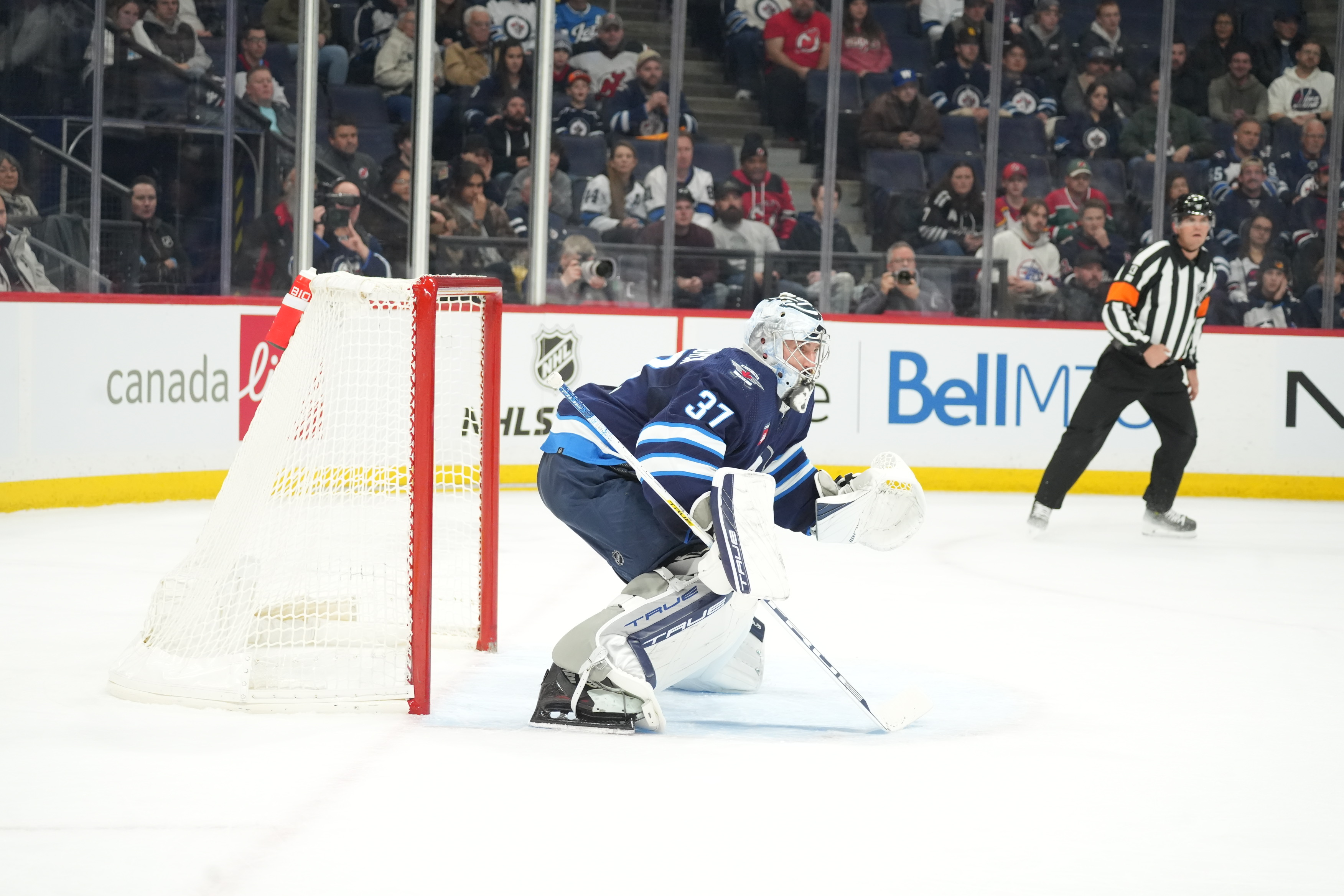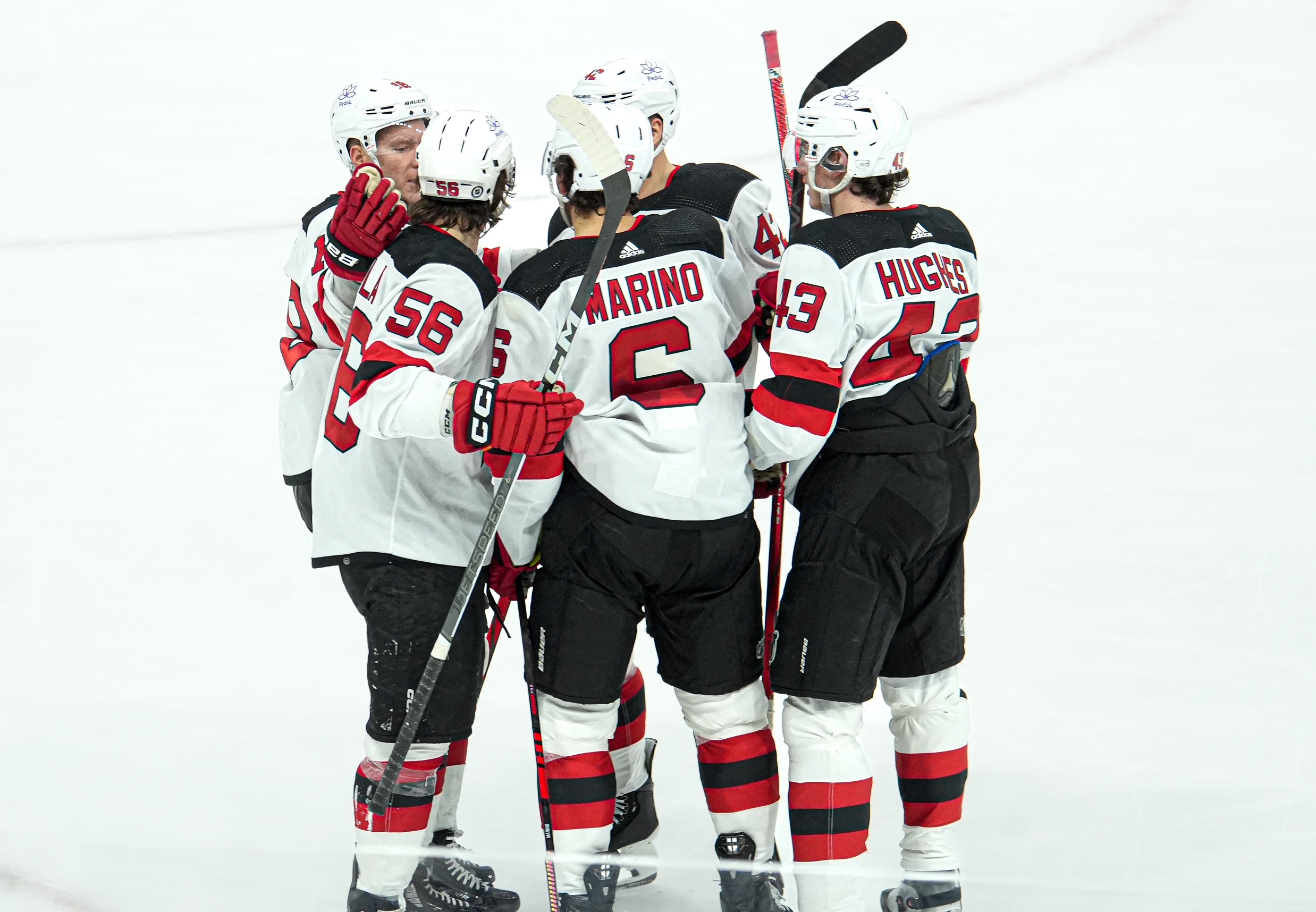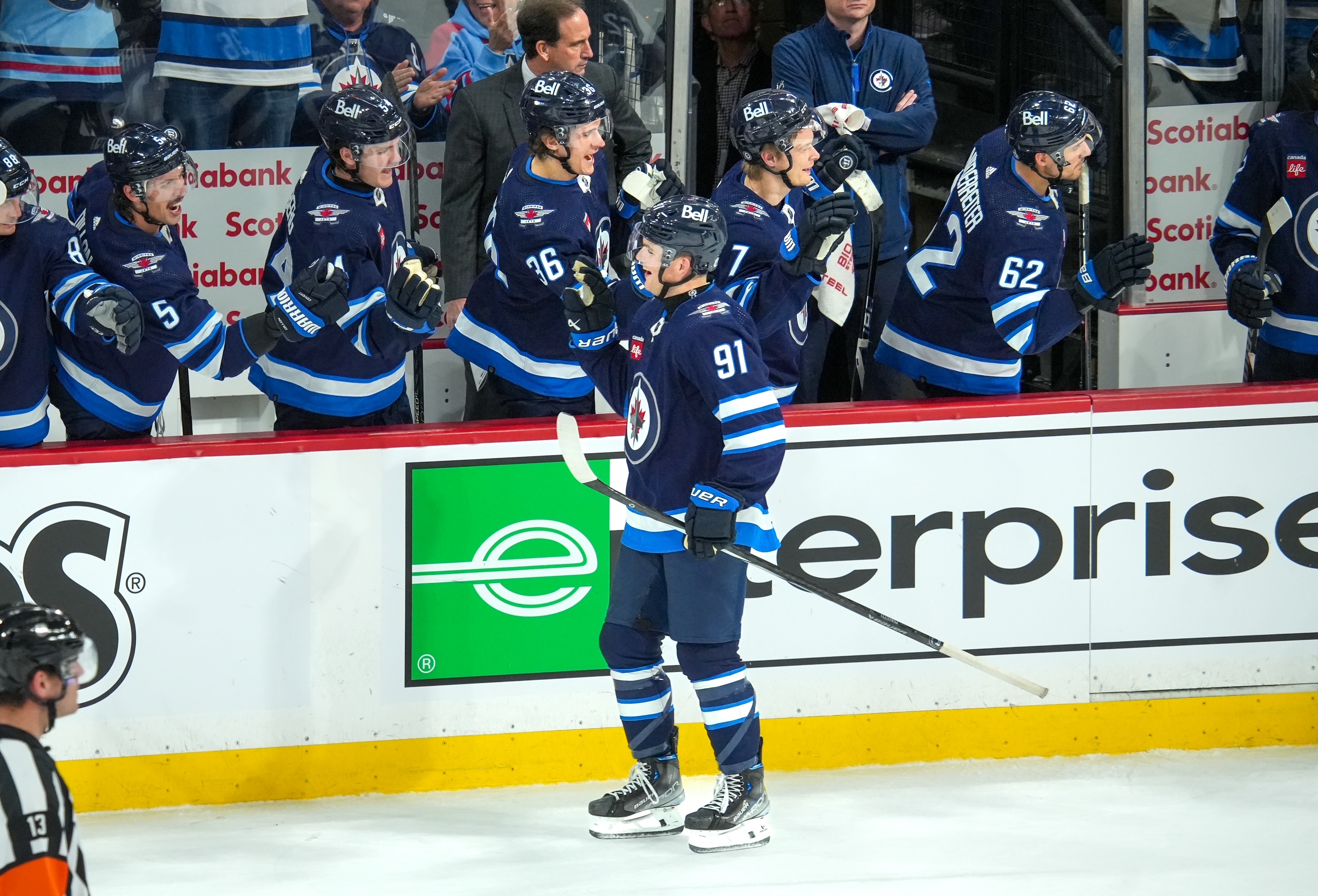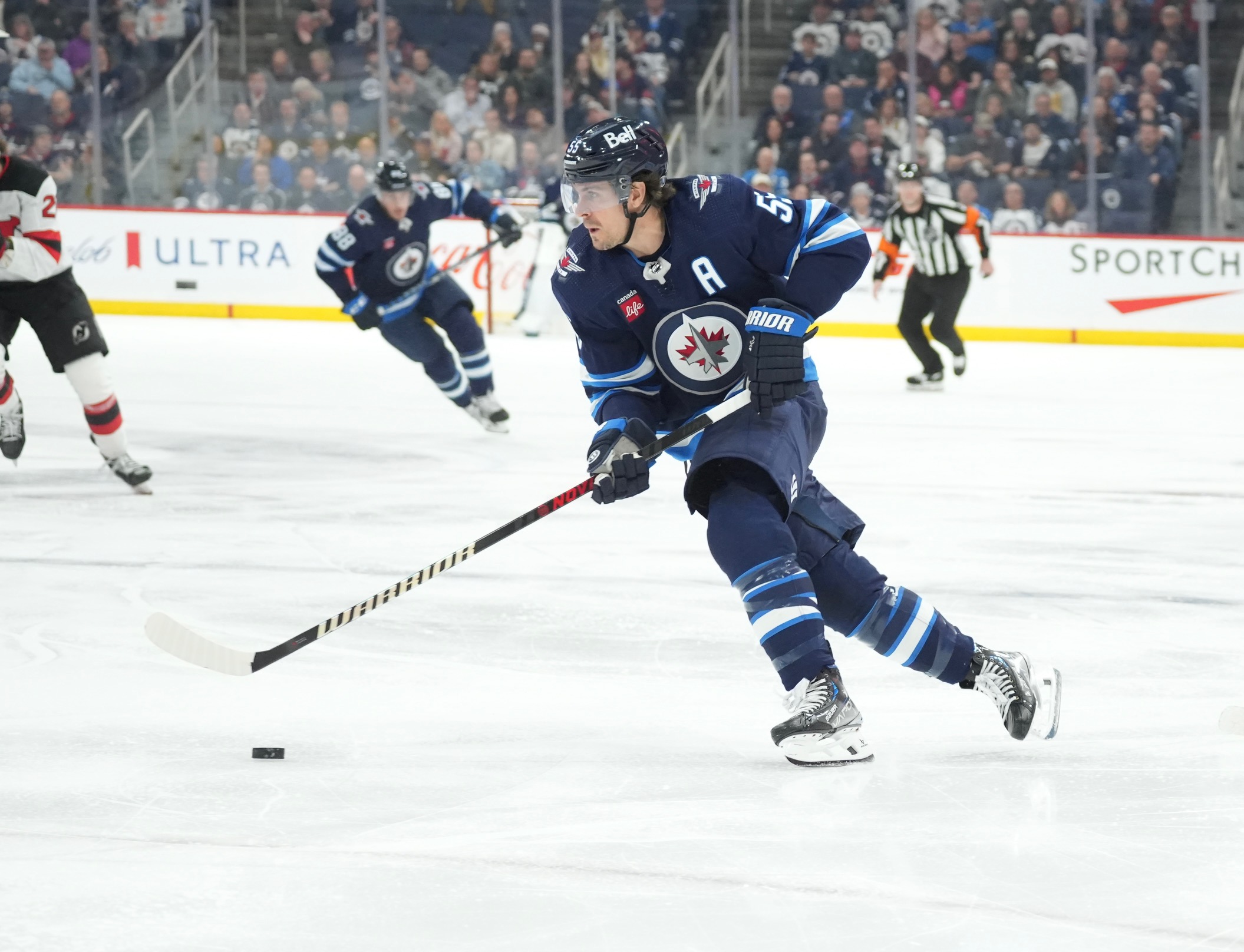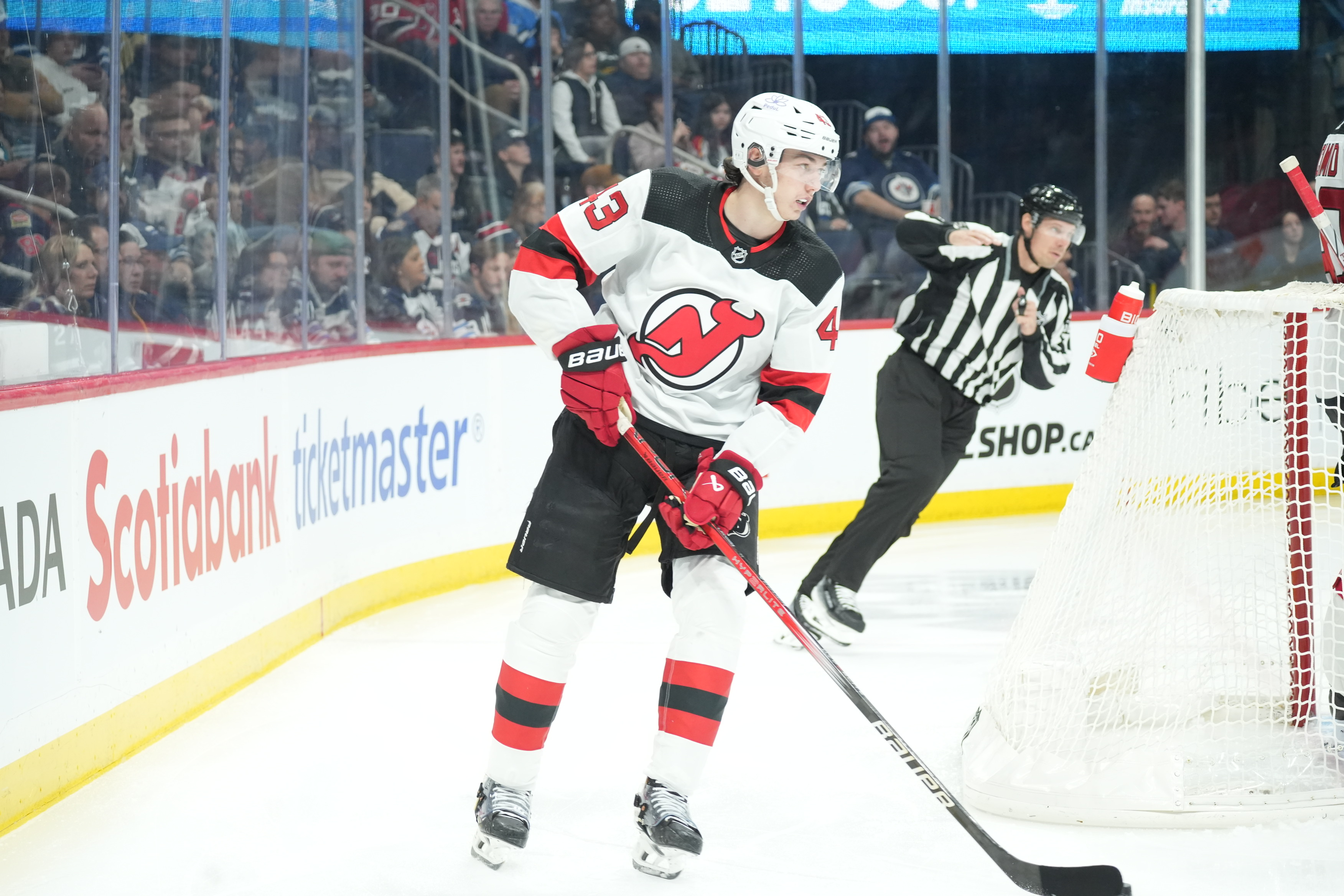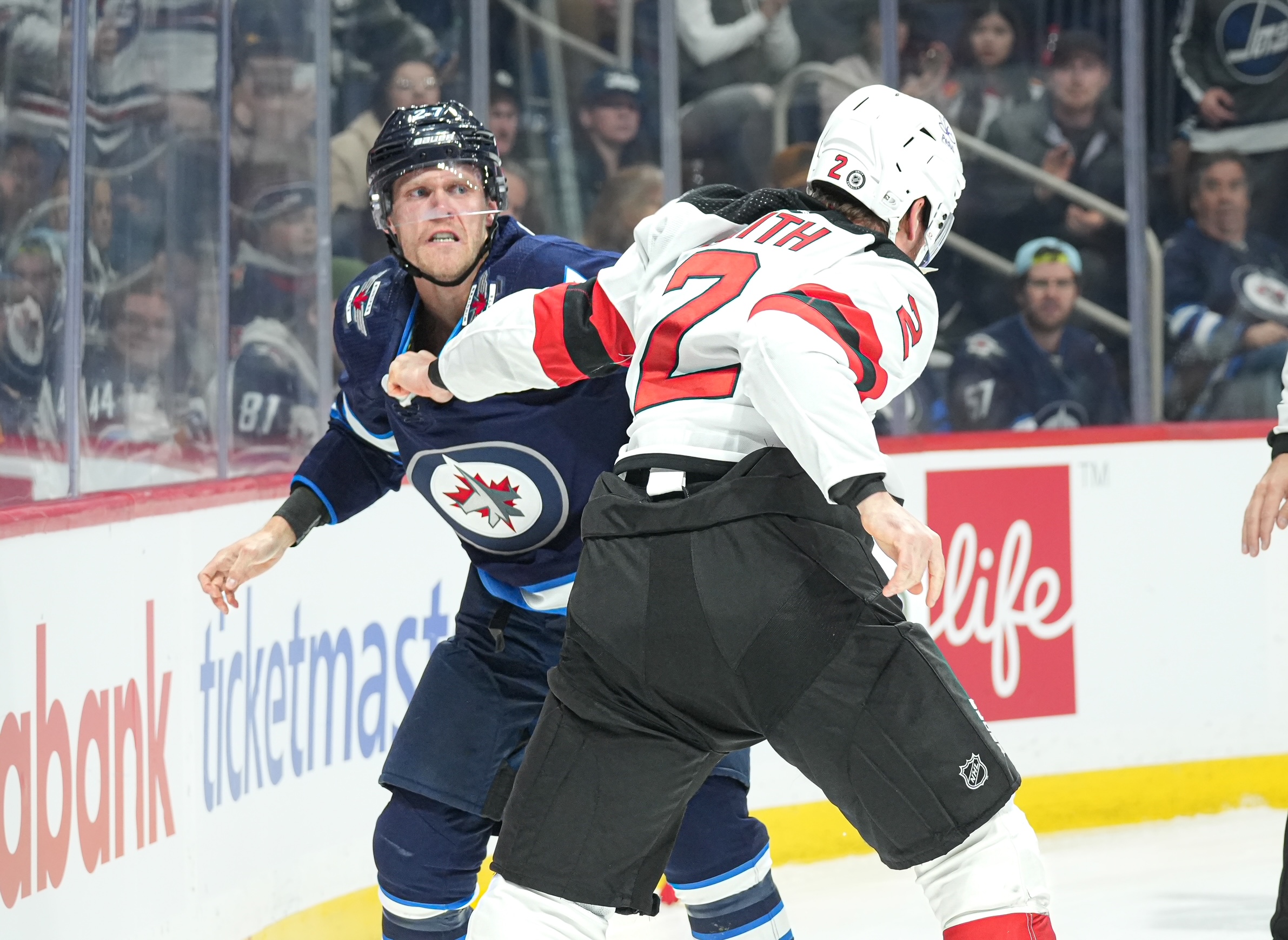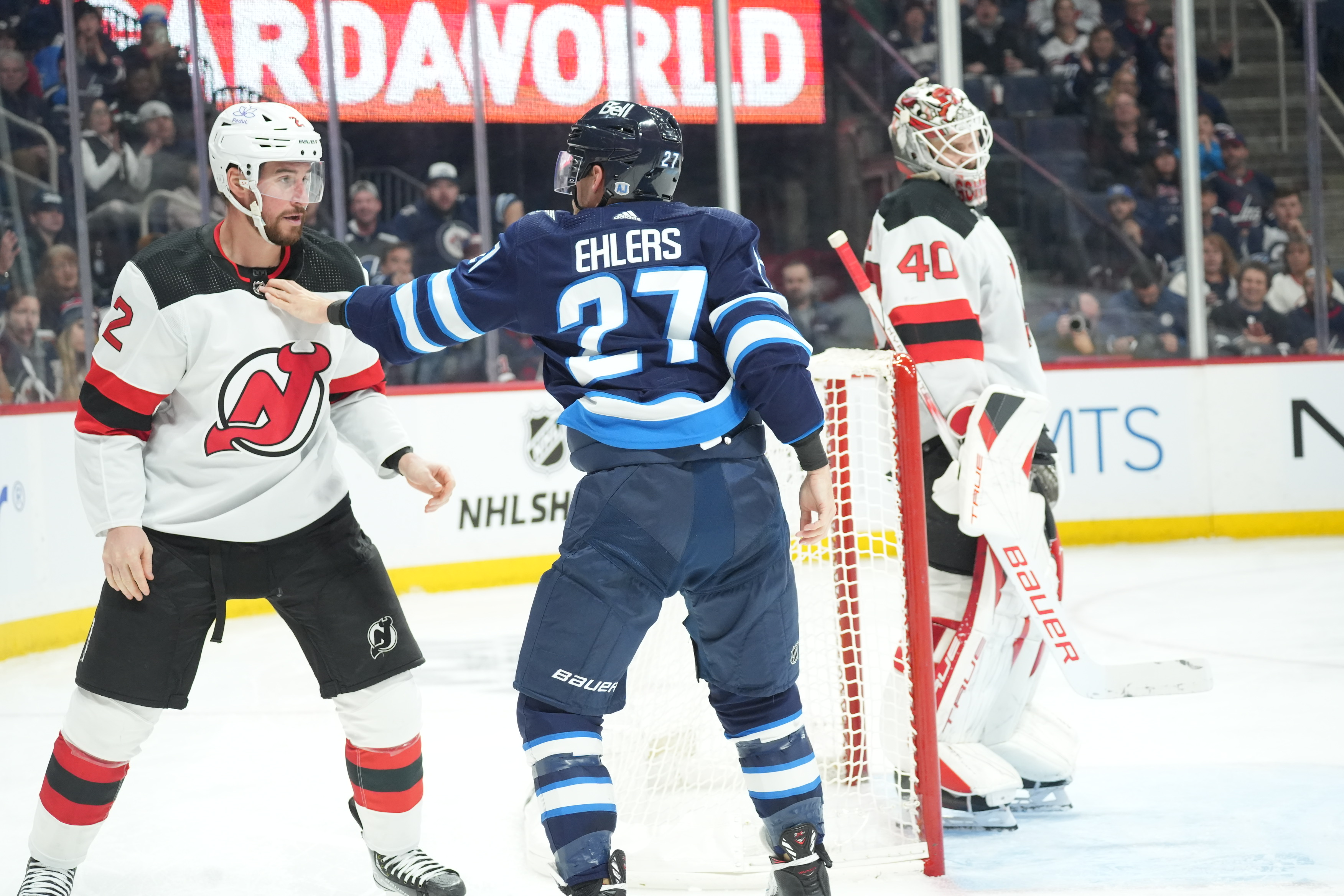 QUOTEABLE:
Loading...
Nikolaj Ehlers on fighting after telling his family he wouldn't:
"It's funny because I literally... My mom and sister are in town right now and earlier today I told them that my fighting days are probably over with all the injuries I've had, so yeah that lasted about five hours."
Josh Morrissey on Nikolaj Ehlers:
"This guy is a warrior; he's a tough guy. I don't know if he's fought anyone in his weight class, to be honest with you. So there is always a little bit of 'don't do it', and then he always does way better than he should, potentially. Maybe now we should drop that label as it now is his weight class. But he's a great teammate and didn't like the hit and he jumped right in there. That sparked the rest of the team to see a smaller guy go out there and try to stick up for one of his teammates."

He played a great game, used his feet. We don't want him doing that all the time, but when he does do that it definitely sends a wave of energy through the team."
Loading...
Next up for the Jets is the continuation of the season-high, five-game homestand from Canada Life Centre. Next up will be a Friday/Saturday back-to-back against the Buffalo Sabres on Friday and Arizona Coyotes on Saturday. The first game will be aired on TSN, while the final game of the homestand will be played on Sportsnet.