Winnipeg Beats Florida 6-4 in home opener
RECAP:
On Saturday afternoon, the Winnipeg Jets and Florida Panthers faced off from Canada Life Centre. It was a game of quick goals, power play opportunities, fights and some old friends. But in the end, it was the home team that walked away on top, finishing off the visitors by a count of 6-4.
Winnipeg opened the scoring on Mark Scheifele's second of the year, as he worked his way into the offensive zone on a power play rush up ice. He made no mistake beating Sergei Bobrovsky glove side to give the Jets a quick 1-0 lead.
Loading...
But then with Brenden Dillon in the box for delay of game, the Panthers got right back on the board with a power play strike of their own. It was San Reinhart who put the finishing touches on a crisp passing play between himself, Matthew Tkachuk and Evan Rodrigues.
The second period began with a bang, as the teams exchanged goals before even a full minute had ticked off the clock.
Florida pulled ahead 2-1 just 25 seconds into the period on a rebound marker from Rodrigues off Dmitry Kulikov's point shot. But before the visiting club's celebrations had even died down, Kyle Connor found his second of the year on a setup play from Gabe Vilardi and Mark Scheifele. It was the second point of the game and third of the season for both Connor and Schefiele.
Morgan Barron then picked up his first of the season on a setup from newcomer Rasmus Kupari, before Dylan DeMelo blasted home a long-range point shot, giving Winnipeg a hefty 4-2 lead through 40 minutes.
The third period was interesting, as the Jets put up another marker, a sensational effort from Adam Lowry, who grabbed a stick from Josh Morrissey on the bench, raced down the ice and fed Mason Appleton, who scored his first of the season on the two-on-one play.
Two quick strikes from Florida with an empty net brought the attention span right back, but Connor finished things off with his second of the game into the empty net, sealing the deal on Winnipeg's first win of the year.
Photos from Saturday's game vs. Florida are courtesy of Scott Stroh: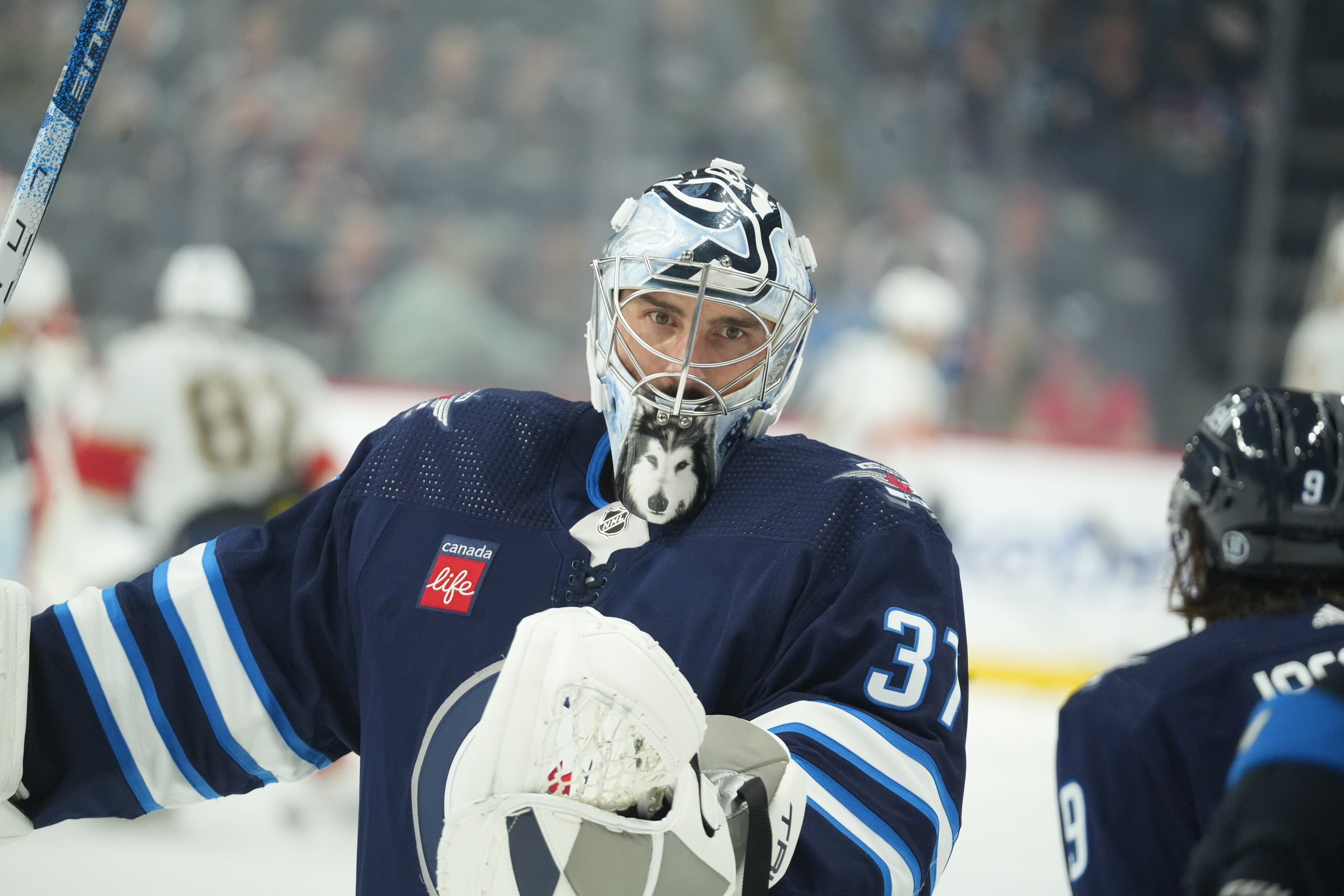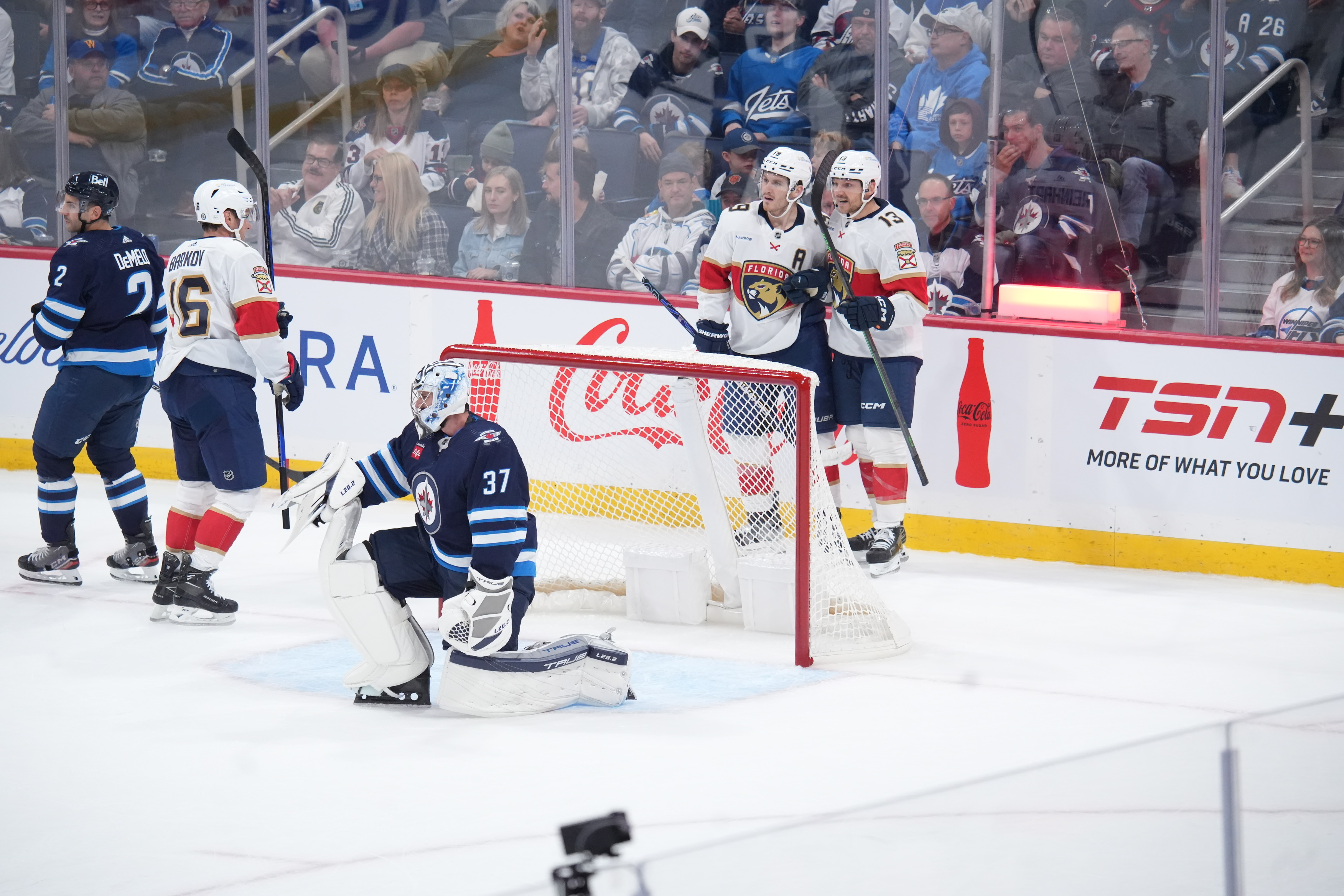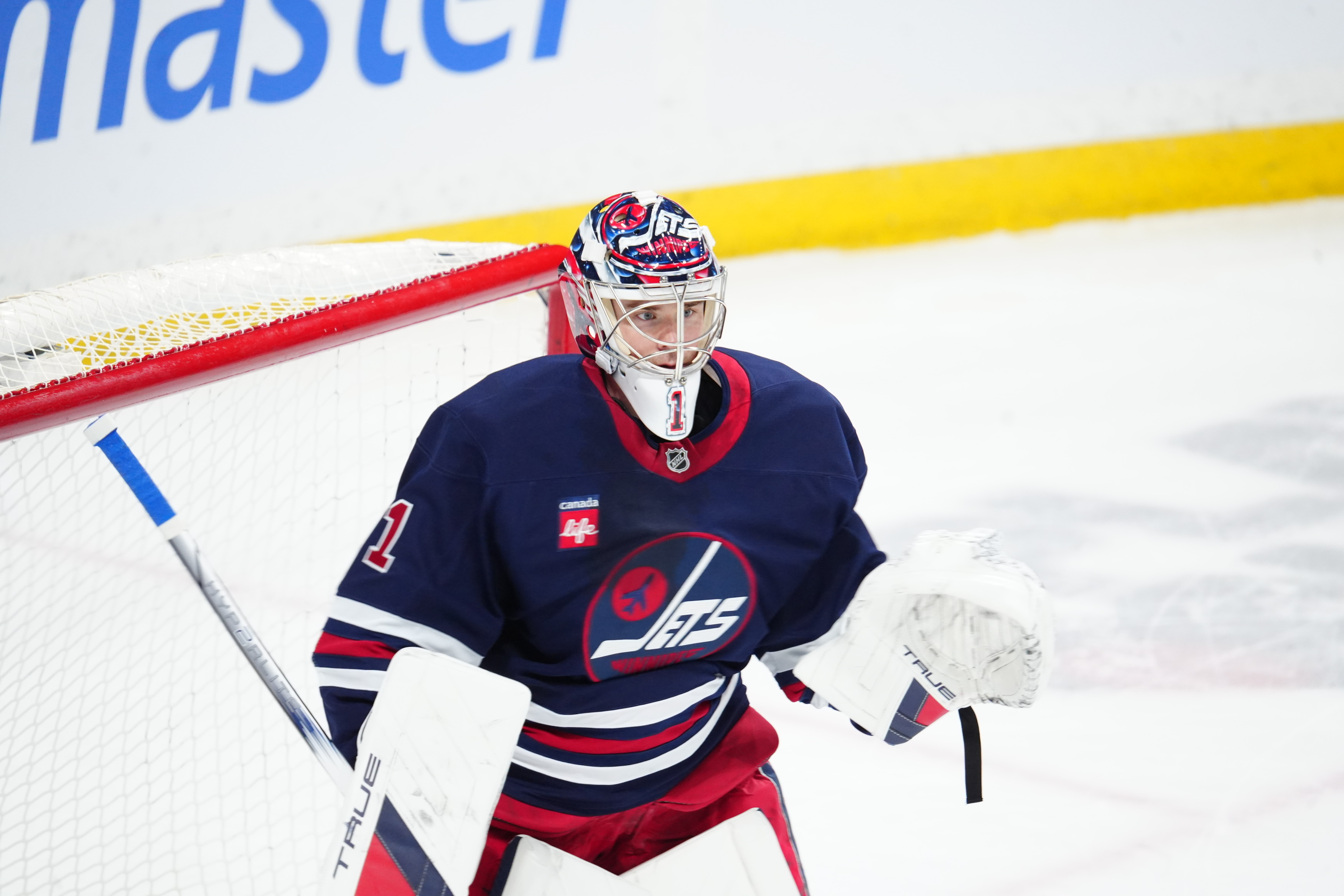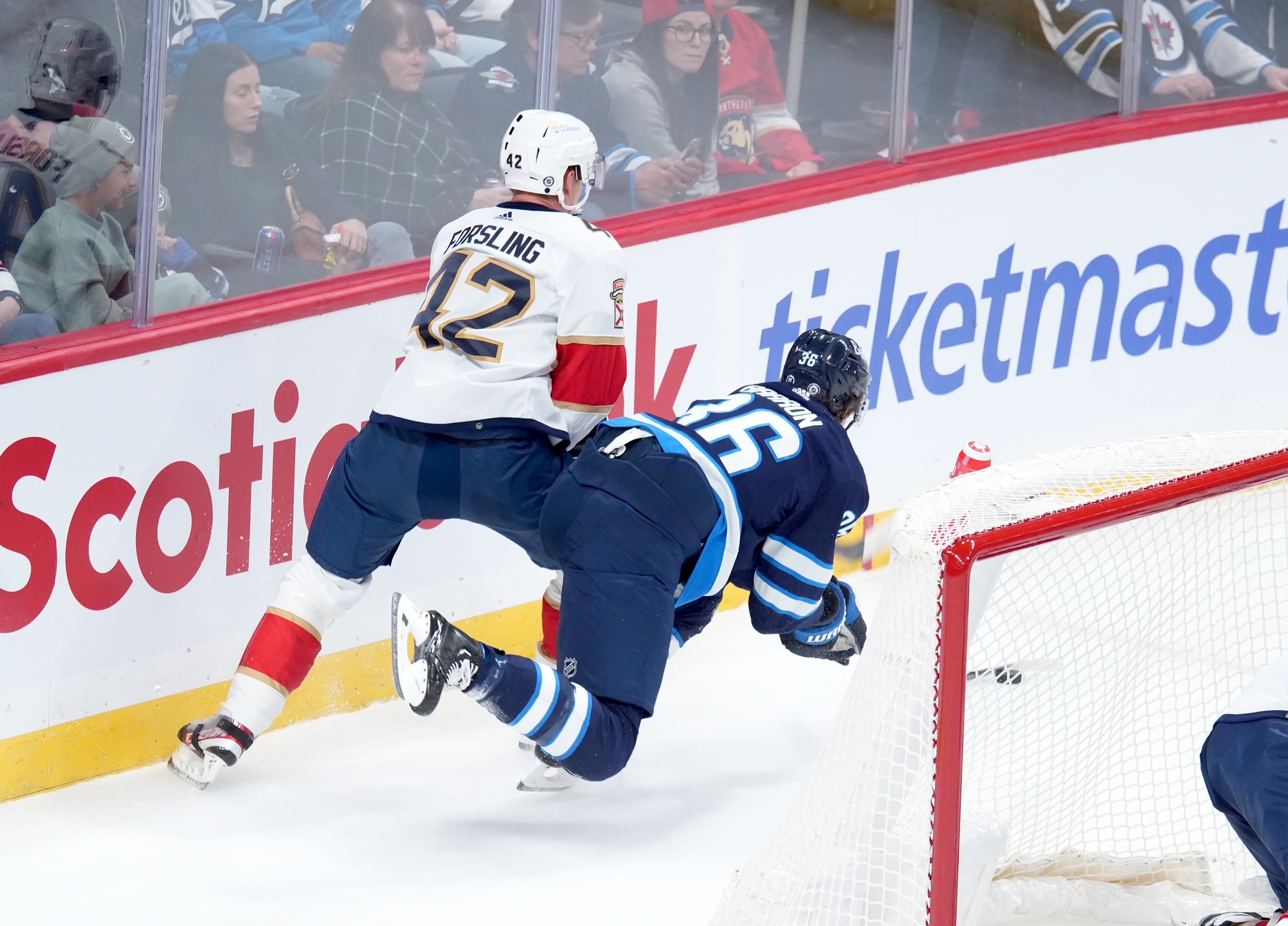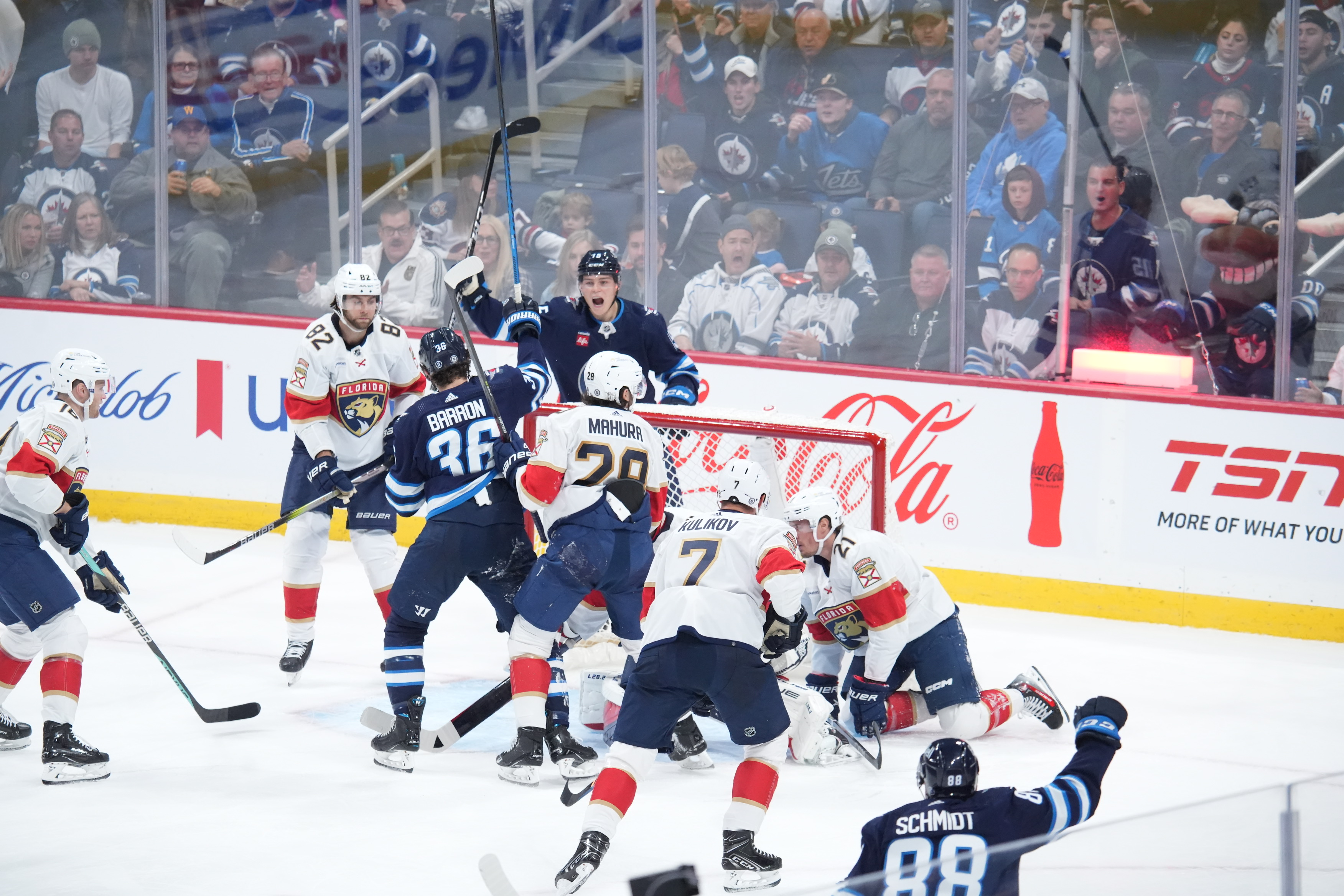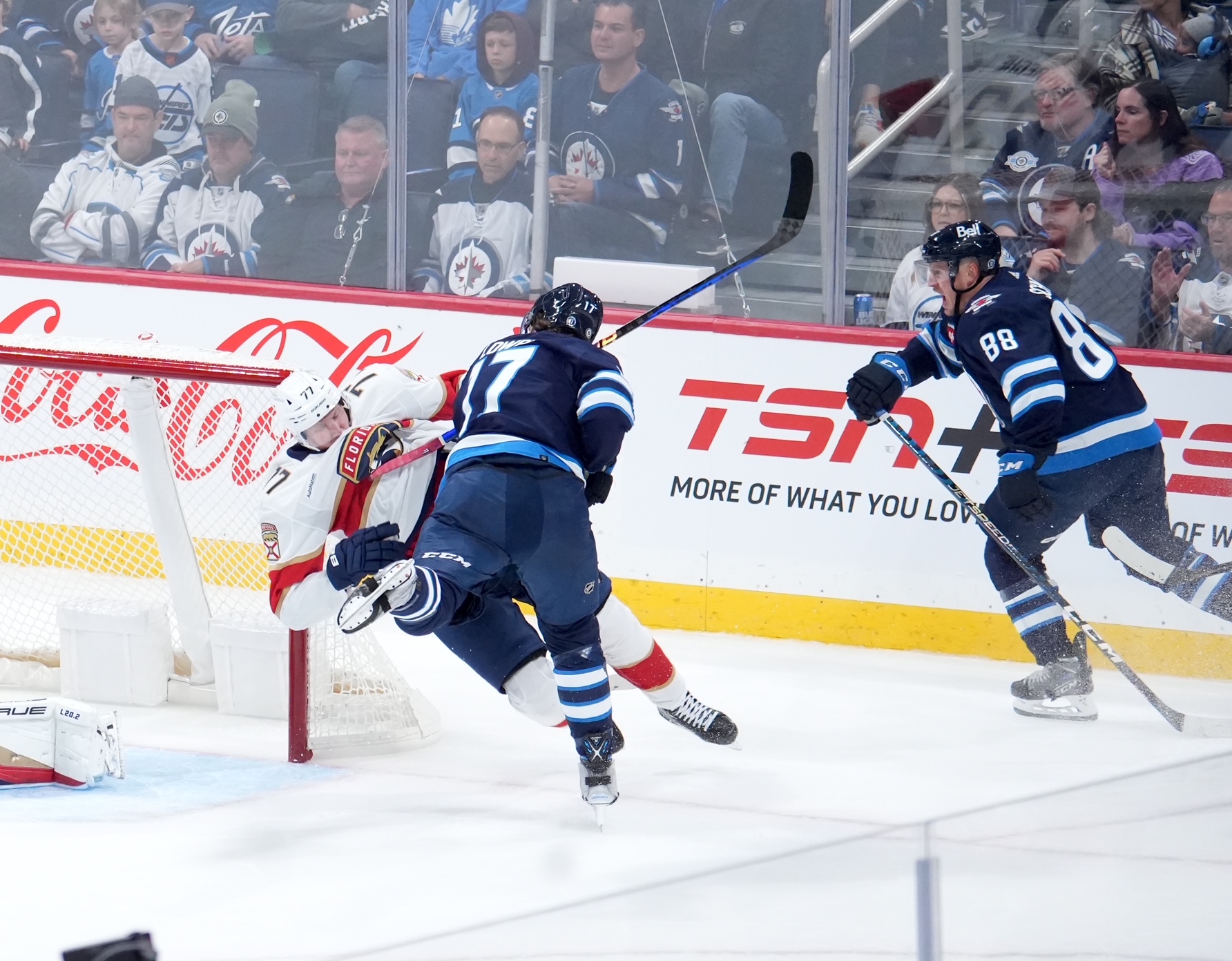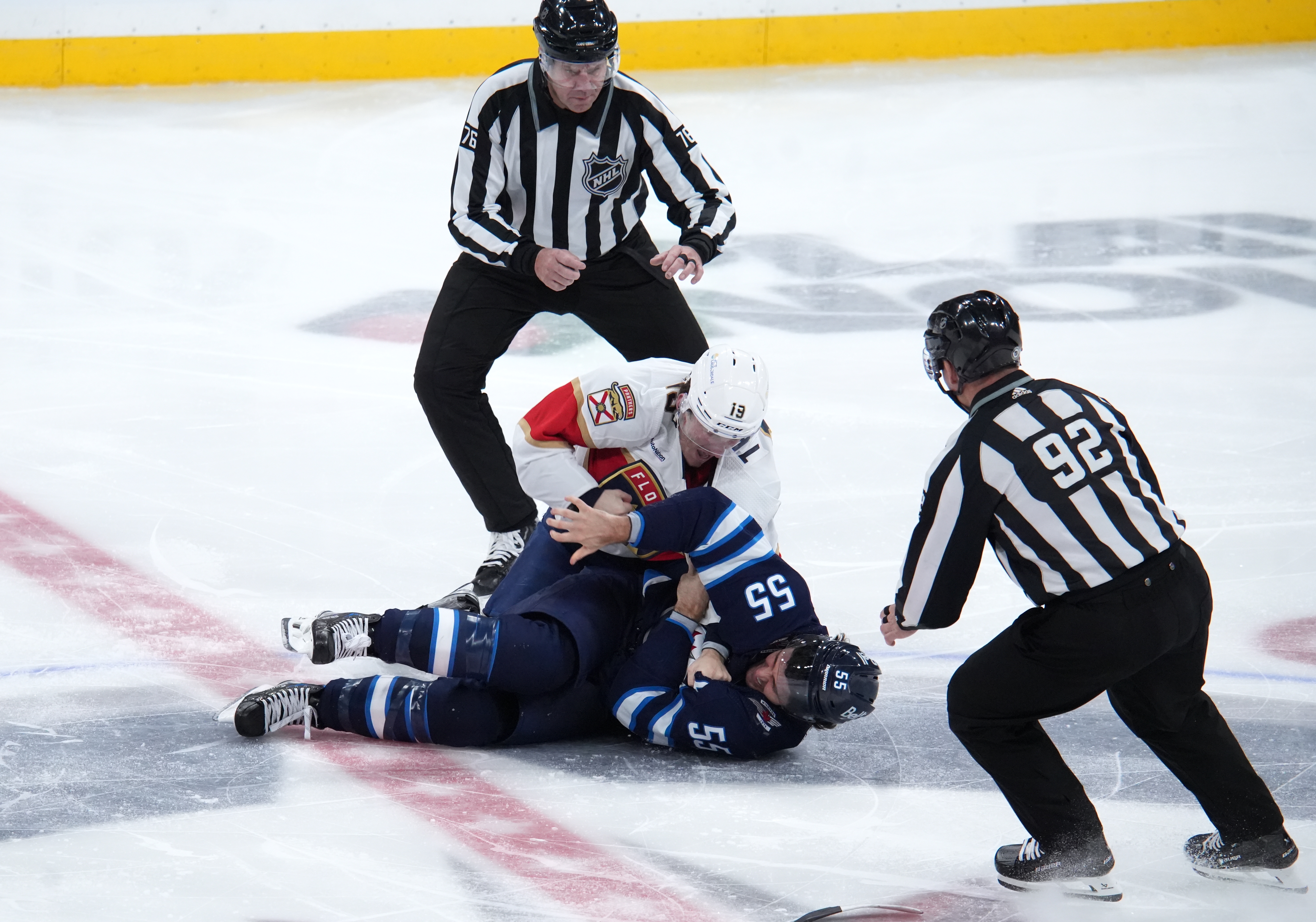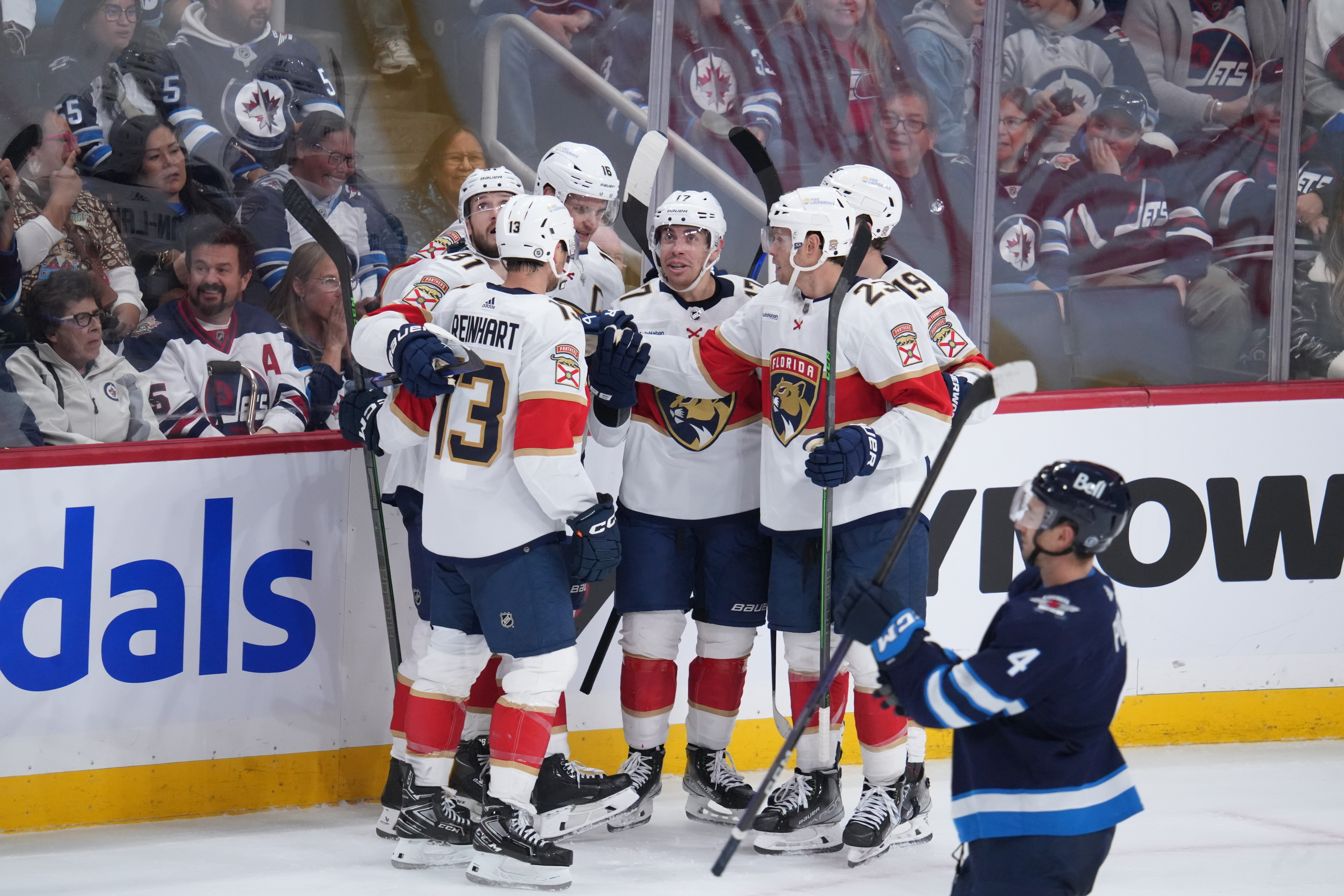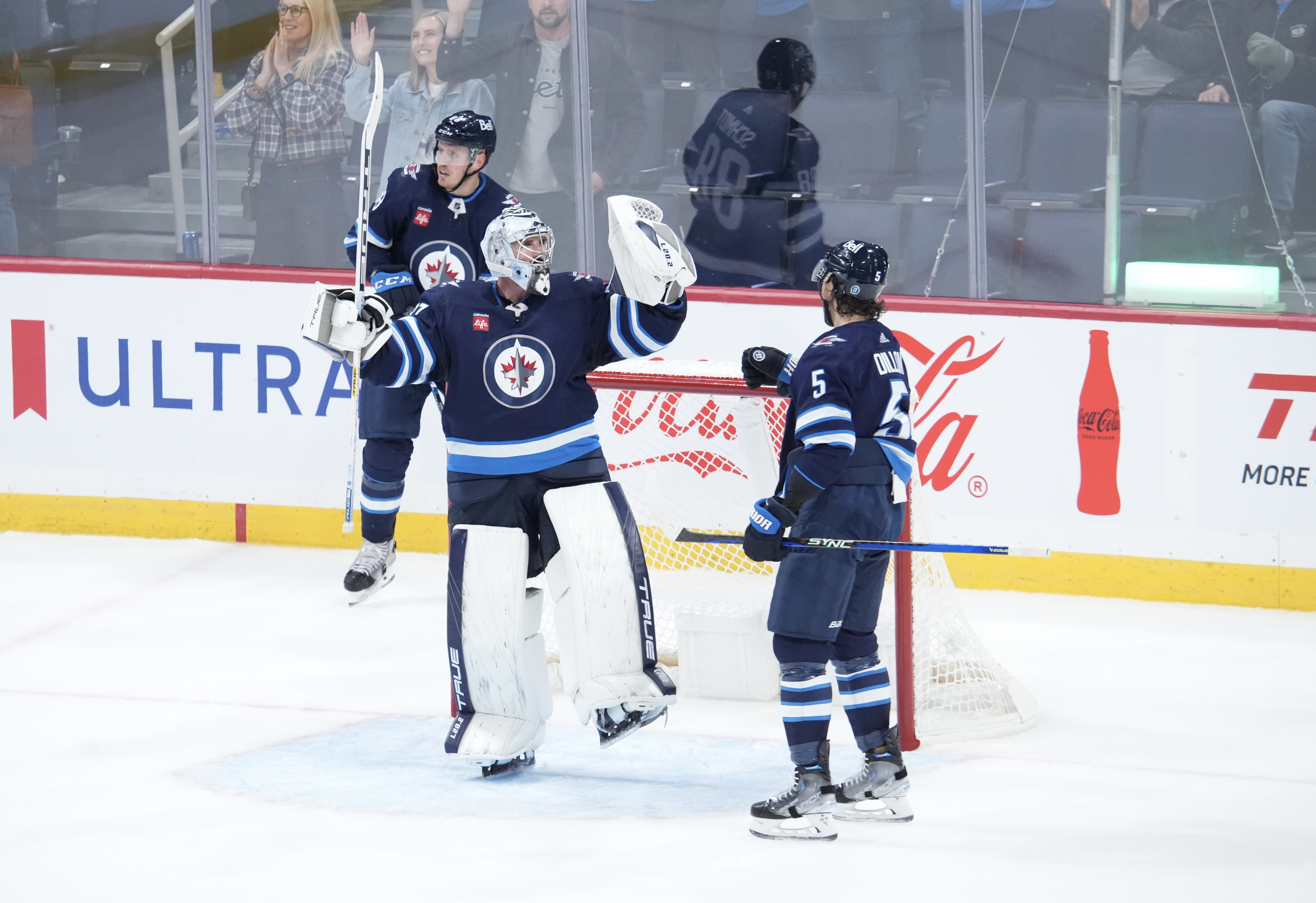 Loading...
Adam Lowry on Josh Morrissey's smart thinking on the bench:
"Unbelievable hand-off. It was so smooth I didn't even know it was him until we got back to the bench. Him and Vladdy use kind of similar sticks. I was going to kick it down the ice and all of a sudden there is a stick in my stomach. I felt like a running back and hitting the hole. It was a super heads up play. Brownie was saying that if you watch the replay, Jay almost clips me with my own stick. He was quick on the draw too. But it's just one of those things, where it happens once in a while where guys get other sticks from the bench, usually your own, go down and score but it's pretty rare with someone else's. But yeah, just a great assist from J-Mo."
Next up for the Jets is the continuation of the season-opening three-game homestand at Canada Life Centre. On Tuesday, the Los Angeles Kings roll into town, before the defending Stanley Cup champion Vegas Golden Knights arrive in Winnipeg for a Thursday night test. Both games feature 7:00 PM central time puck drops, and can each be viewed live on TSN.