Jets welcome Back Blake Wheeler With 3-2 Overtime loss to Rangers
RECAP:
The Winnipeg Jets fell in extra time for the second-straight game.
After dropping a Saturday night affair in Montreal by way of a 4-3 shootout loss, the Jets returned home for the lone home date with Blake Wheeler and the New York Rangers on Monday.
Loading...
The back-and-forth game went to overtime, where the visitors scored the winner - a Mika Zibanejad one-timer in the final minute.
Cole Perfetti had two assists for Winnipeg, while Connor Hellebuyck made 24 saves on the 27 Rangers shots fired his way. He just couldn't outduel Igor Shesterkin opposite him in the Rangers' net.
Artemi Panarin opened the scoring for New York, on a redirection off a Jacob Trouba point shot. But Perfetti setup David Gustafsson just over a minute later to tie the game through 20 minutes.
Nothing happened in the second period, before Nikolaj Ehlers put Winnipeg ahead in the early stages of the third period.
Once again it was Perfetti who set him up on a two-on-one rush play. Ehlers' rebound wraparound was his second goal in three games.
But then with Brenden Dillon in the box for boarding, the Rangers scored on the power play, tying the game once again, and sending it to overtime.
After killing off a Jets power play, New York found the winner as Panarin setup Zibanejad on a cross-ice slapshot that beat Hellebuyck midway up the net short side, sealing the deal on a 3-2 Rangers win.
The extended photo library from Monday's game vs. New York is courtesy of Scott Stroh: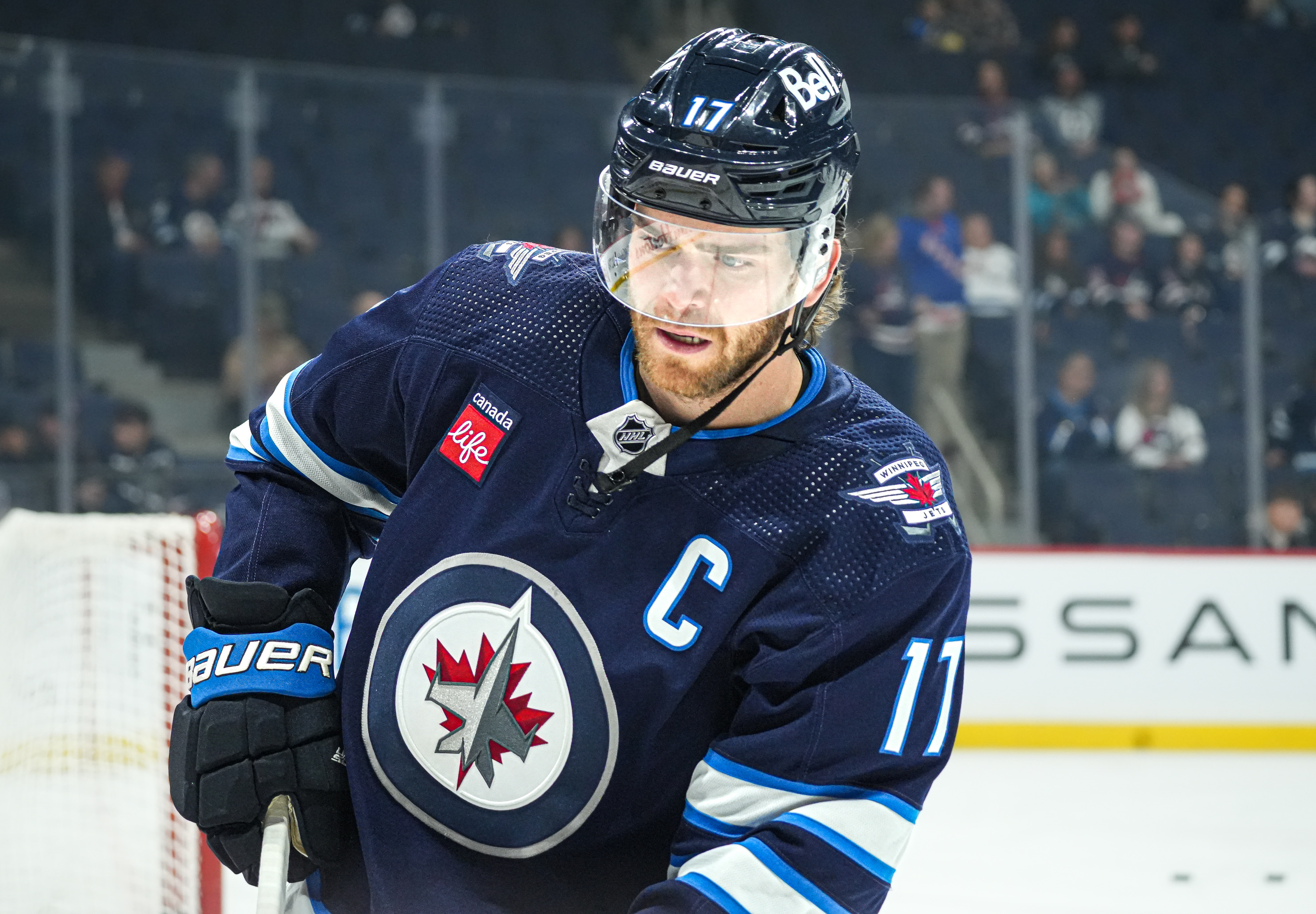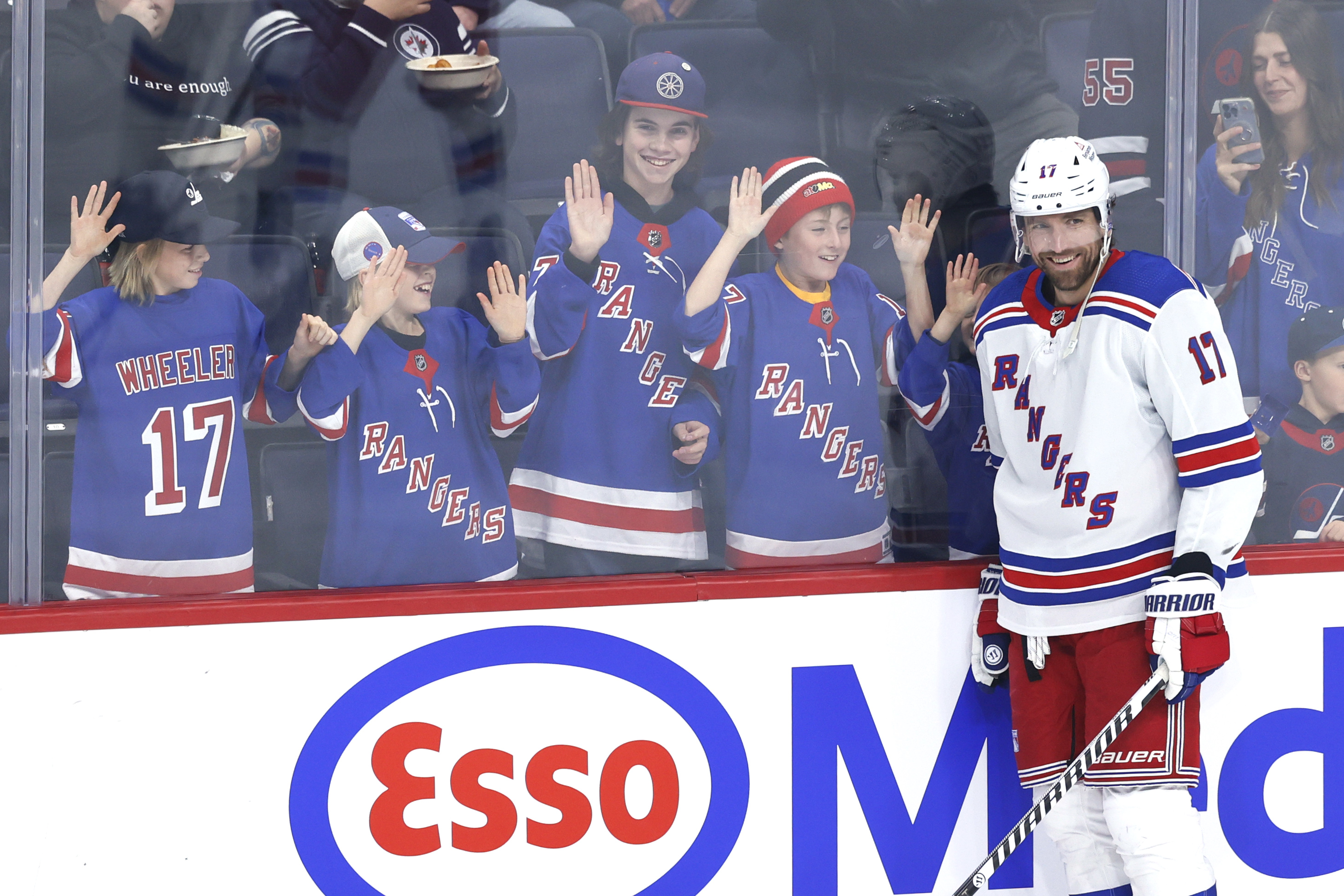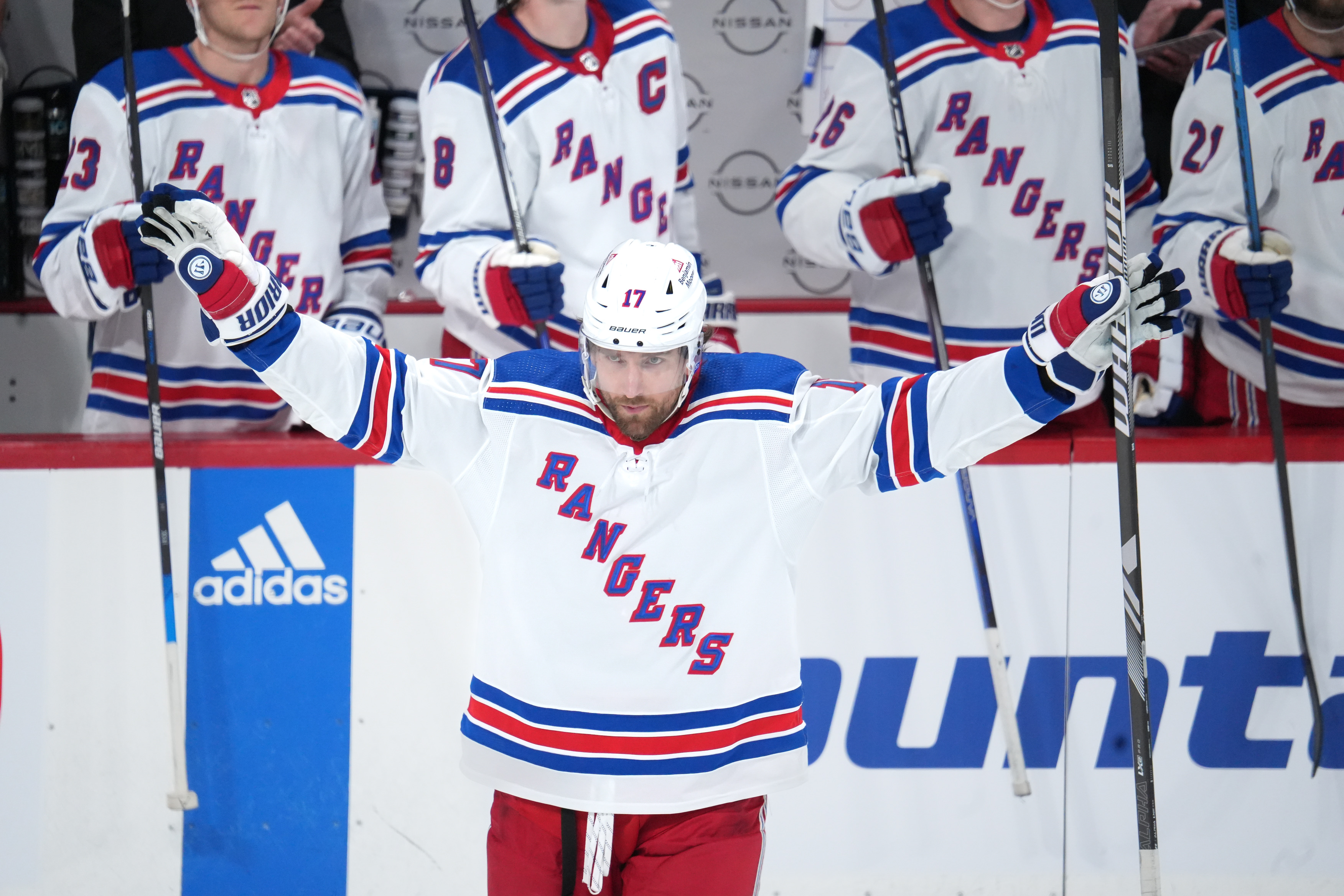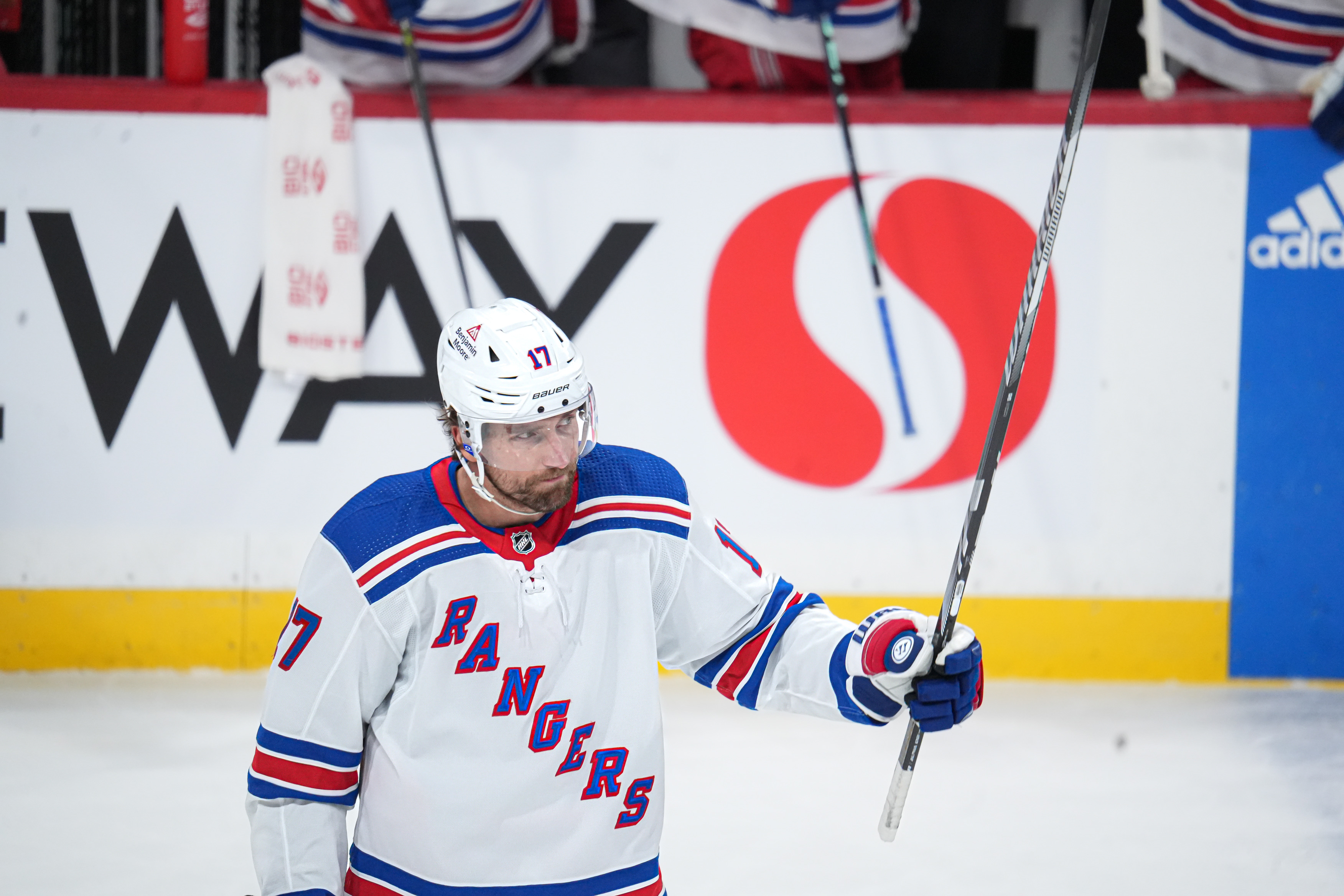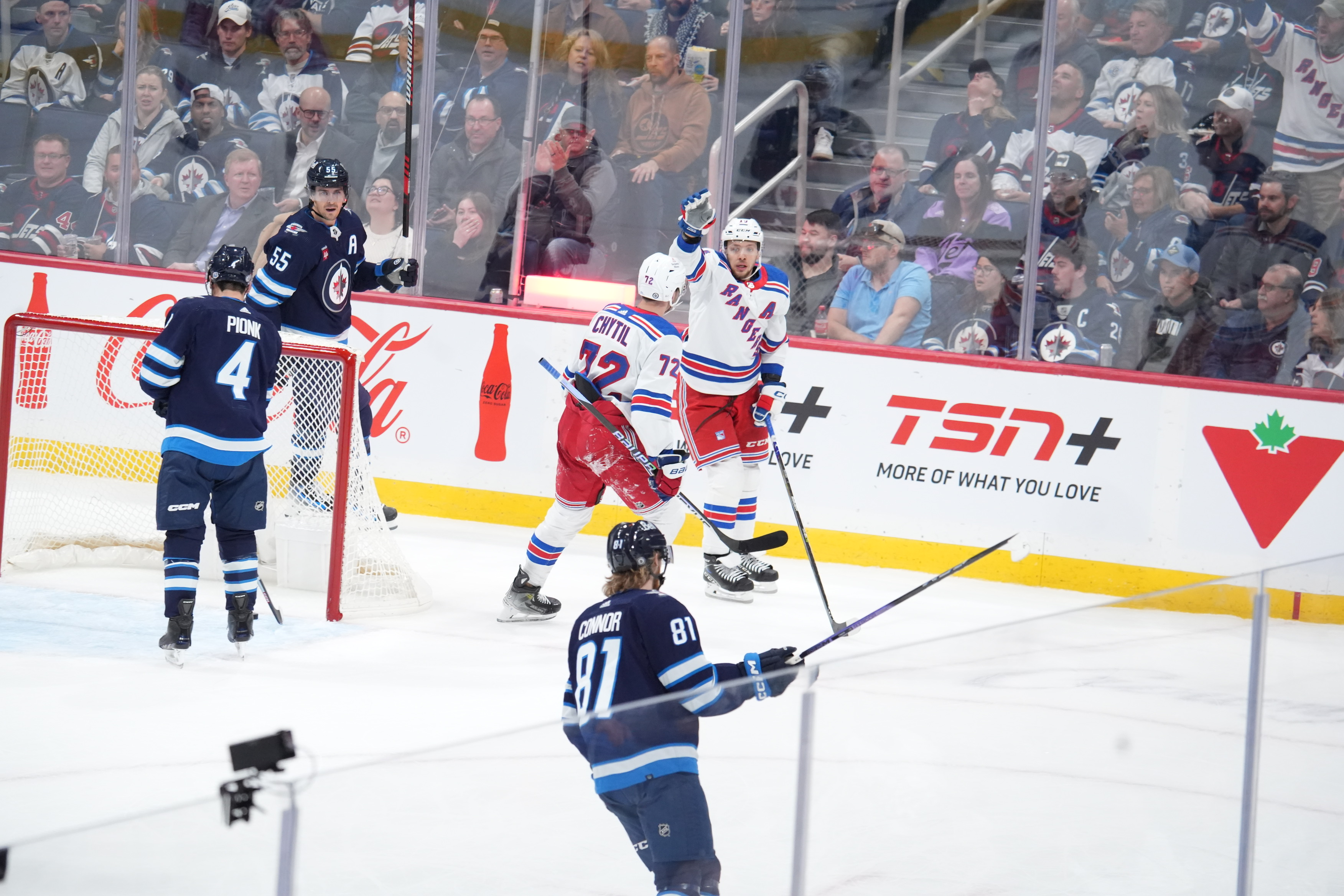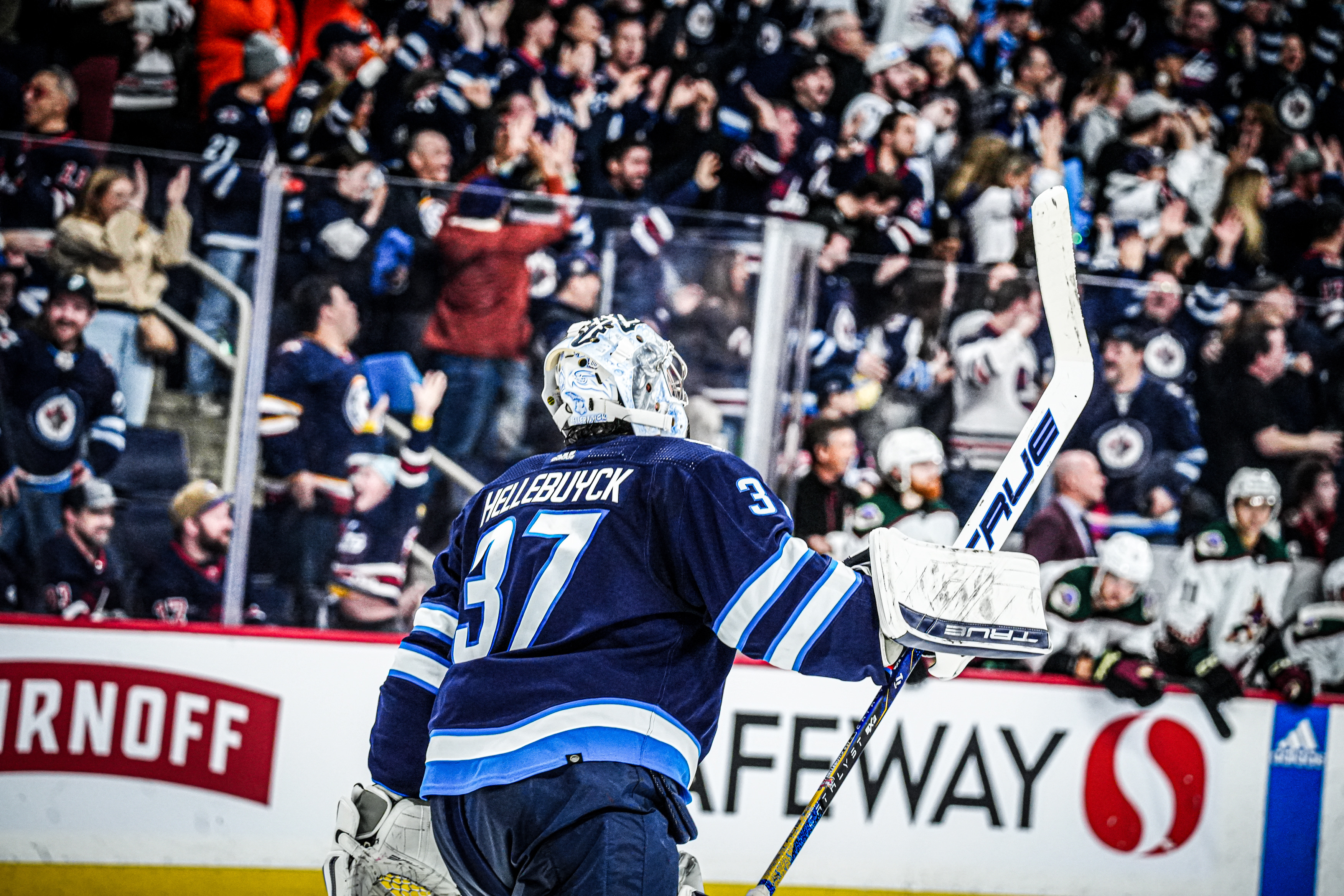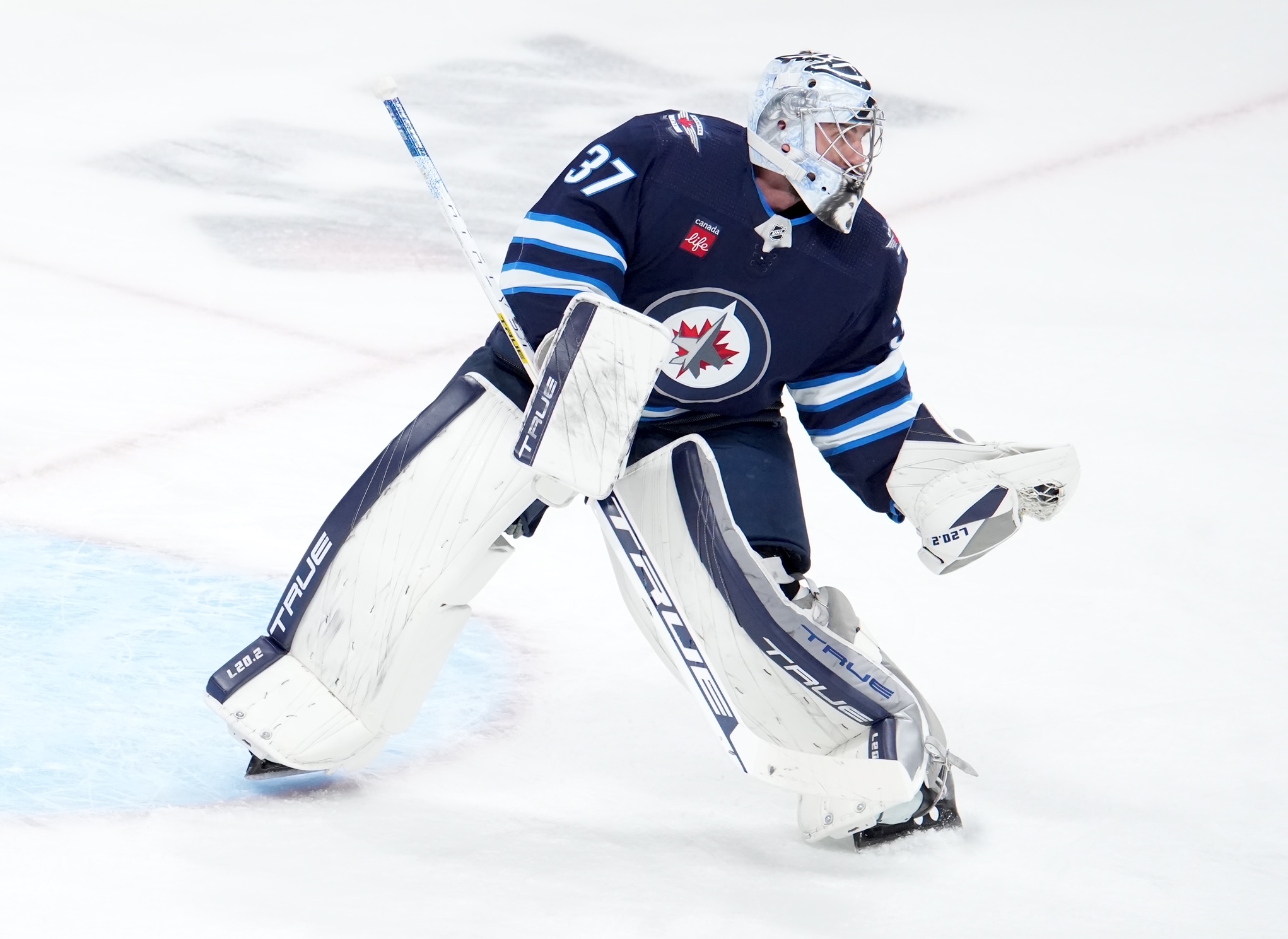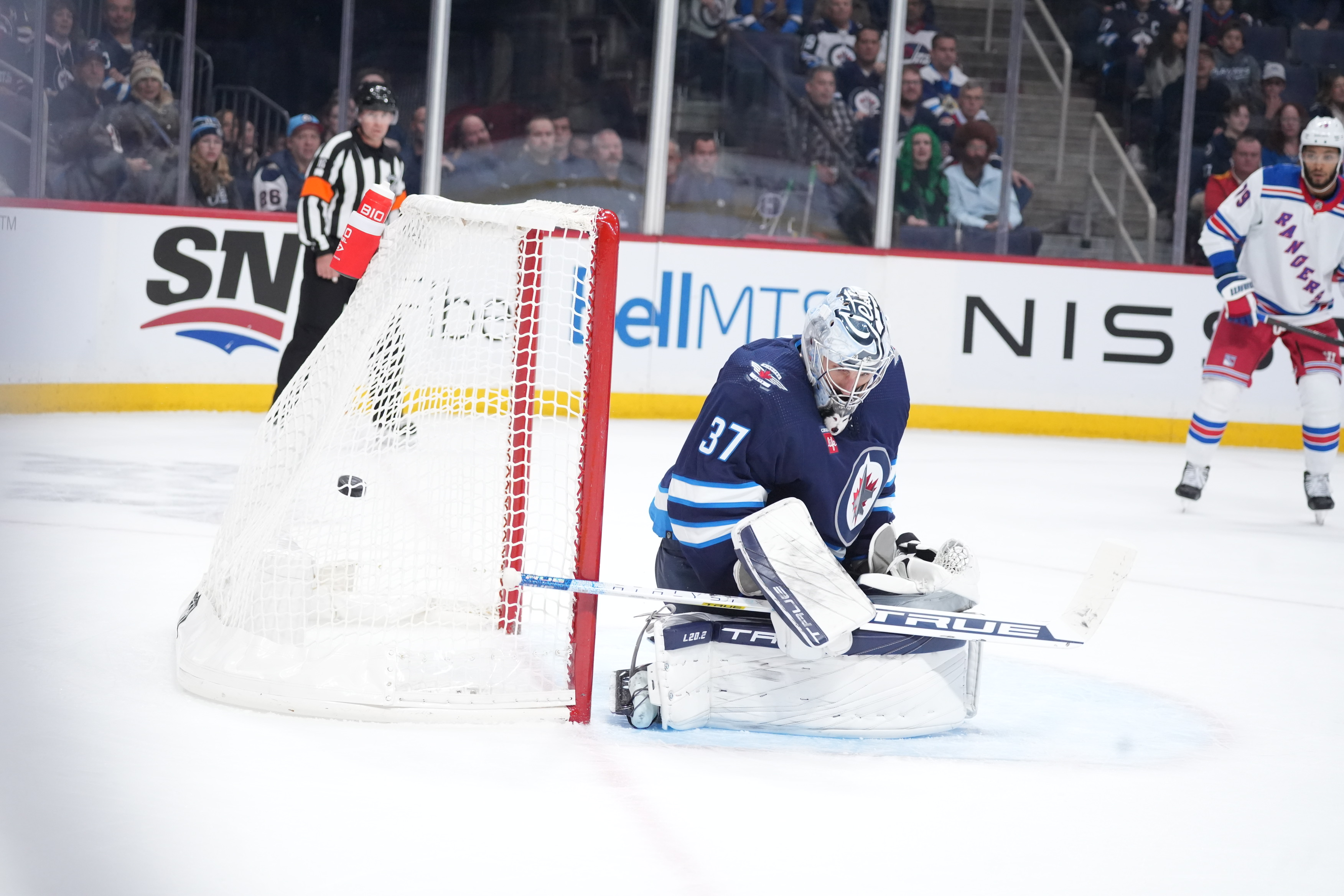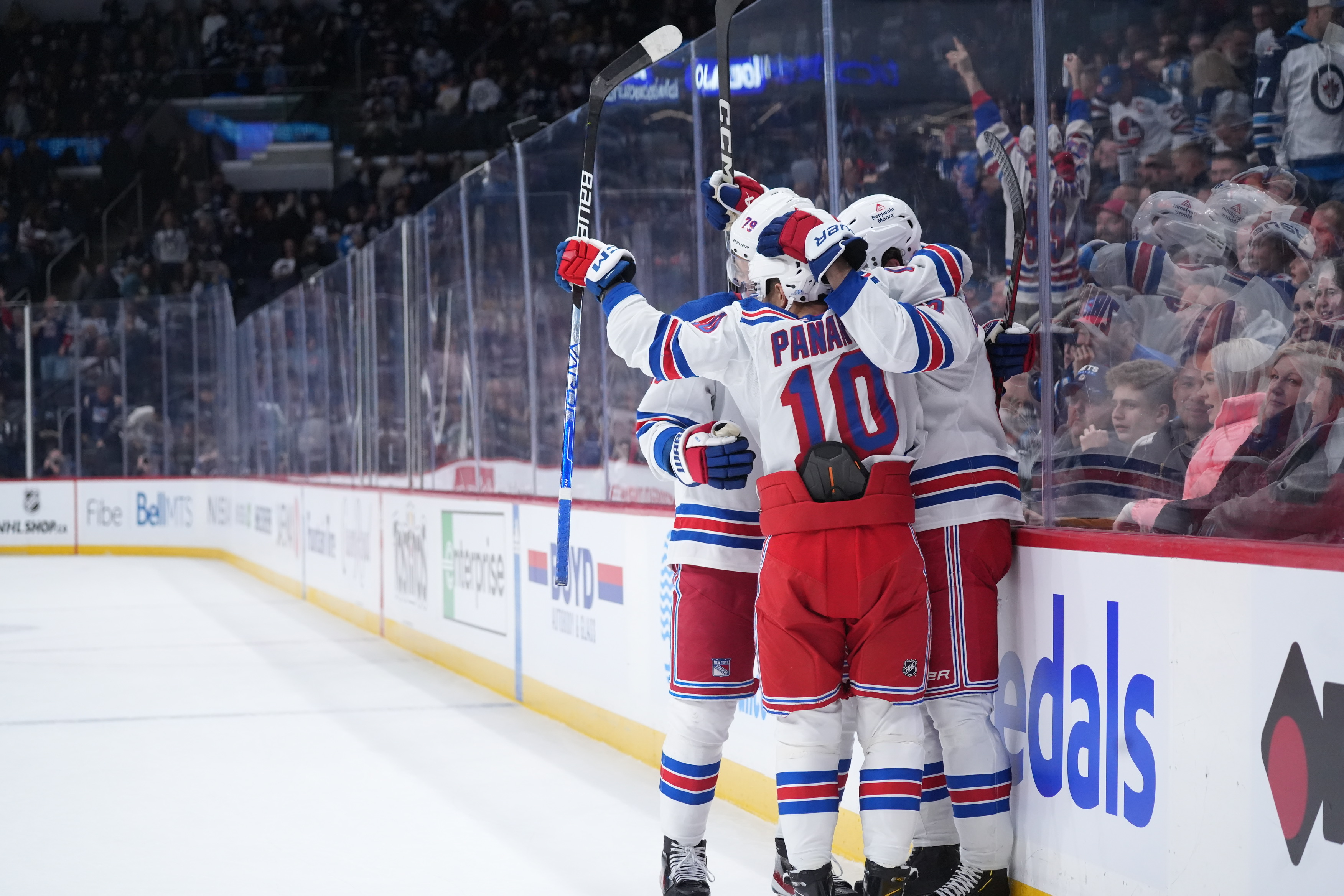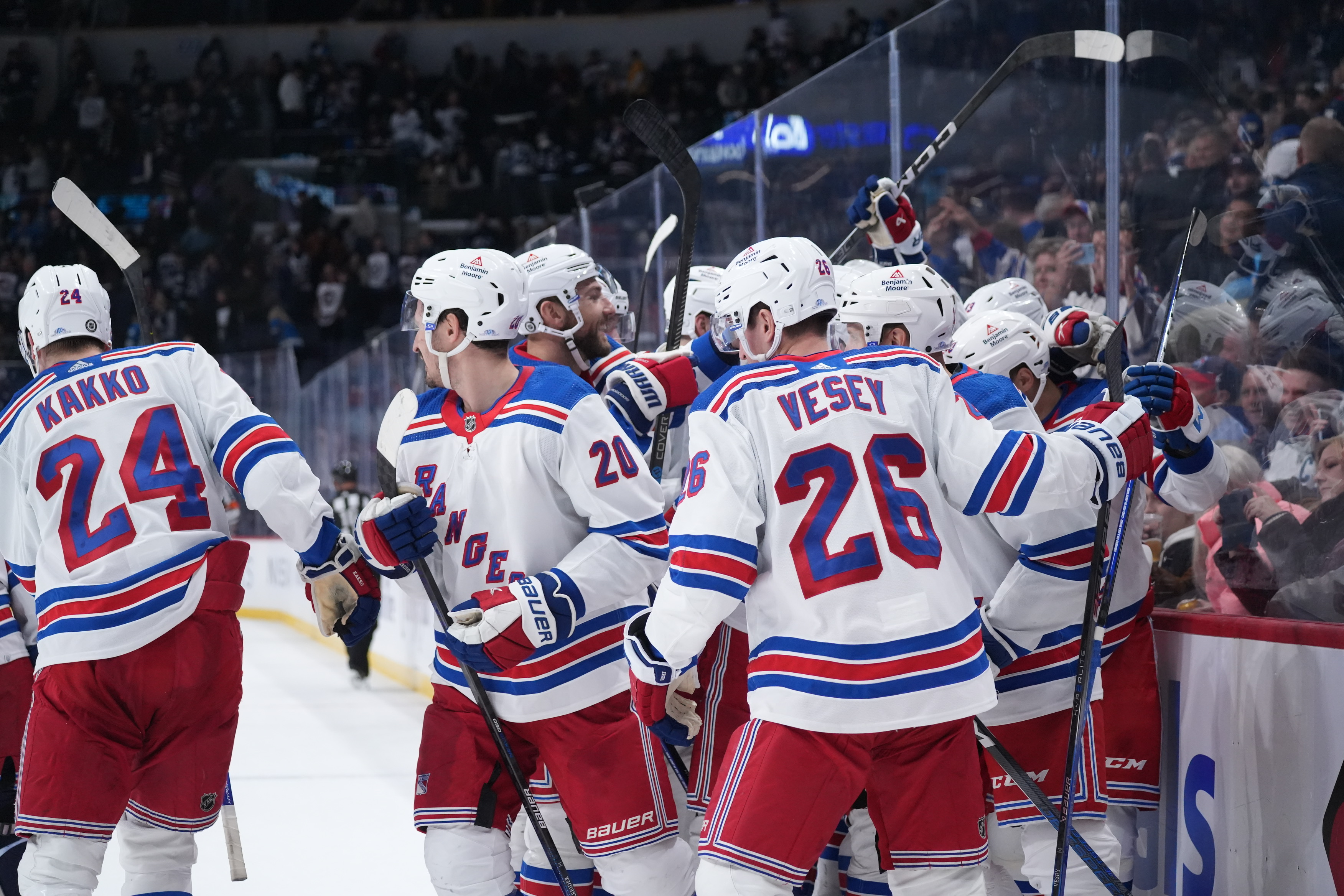 Blake Wheeler on his return to Winnipeg:
Loading...
"Everything from going to the game on a bus and seeing that (Jets) jersey on the other side, I told the guys there was a decent chance I'm going to pass a couple to the other team…But it was a day I was looking forward to, I really appreciate everything the organization put together today."
"Getting an ovation like that, it feels great to know that you made an impact. This community, this town and this organization has been such a huge part of our lives and it will continue to be going forward."
"I love those guys and they know that. I'm cheering for them every game, except for (Monday). I want nothing but the best for this organization and those guys," said Wheeler. "I'm happy that as many guys as I've played with over the years were still on that bench, to kind of share in that. So many of them are going to have their moment one day and I look forward to being part of that."
Next up for the Jets is a three-game road trip through Vegas, Arizona and St. Louis over the next week. All three games can be viewed live on TSN. Winnipeg hits Vegas on Thursday at 9:00 PM central time, before facing the Coyotes at 3:00 PM on Saturday. They finish things off in St. Louis on Tuesday at 7:00 PM. Following that stretch, Winnipeg returns home for a five-game homestand at Canada Life Centre.