The Winnipeg Jets are officially slumping
RECAP:
The Vegas Golden Knights are good at hockey. They demonstrated their abilities on Thursday night from Canada Life Centre, as the visitors picked up yet another win, improving their record to 5-0-0 this season, while the Jets fell to 1-3-0 on the year.
It wasn't pretty, but the Golden Knights have officially set a record with the best start to the season by a defending Stanley Cup champion since 1986-87.
Loading...
Winnipeg scored first, with Alex Iafallo getting his second of the year just 99 seconds into the game, before the Golden Knights responded back before the opening period came to a close.
The middle stanza saw the Golden Knights pull ahead 3-1 with two quick strikes, before Cole Perfetti got a pretty marker, helping cut the deficit to just one goal.
The Jets did tie the game late in the third on a power play goal from Iafallo - his second of the game - but the hero became the villain rather quick, as he took a slashing minor, leading to Jack Eichel's power play winner. The Knights added an empty-netter to seal things off for the black and gold.
The Winnipeg Jets have now lost two games in a row and have dropped three of their four contests to open the season.
Photos from Thursday's game are courtesy of Scott Stroh.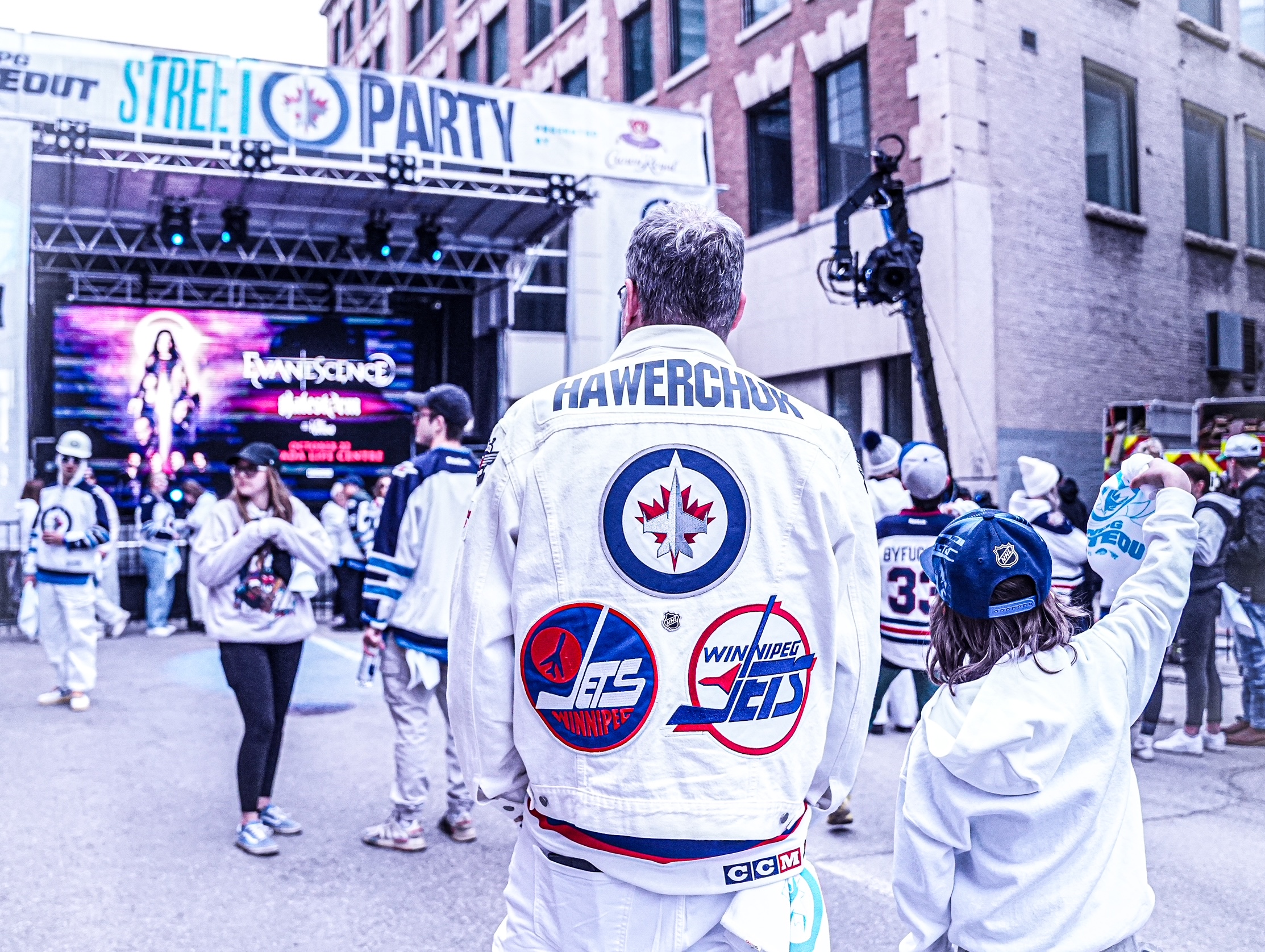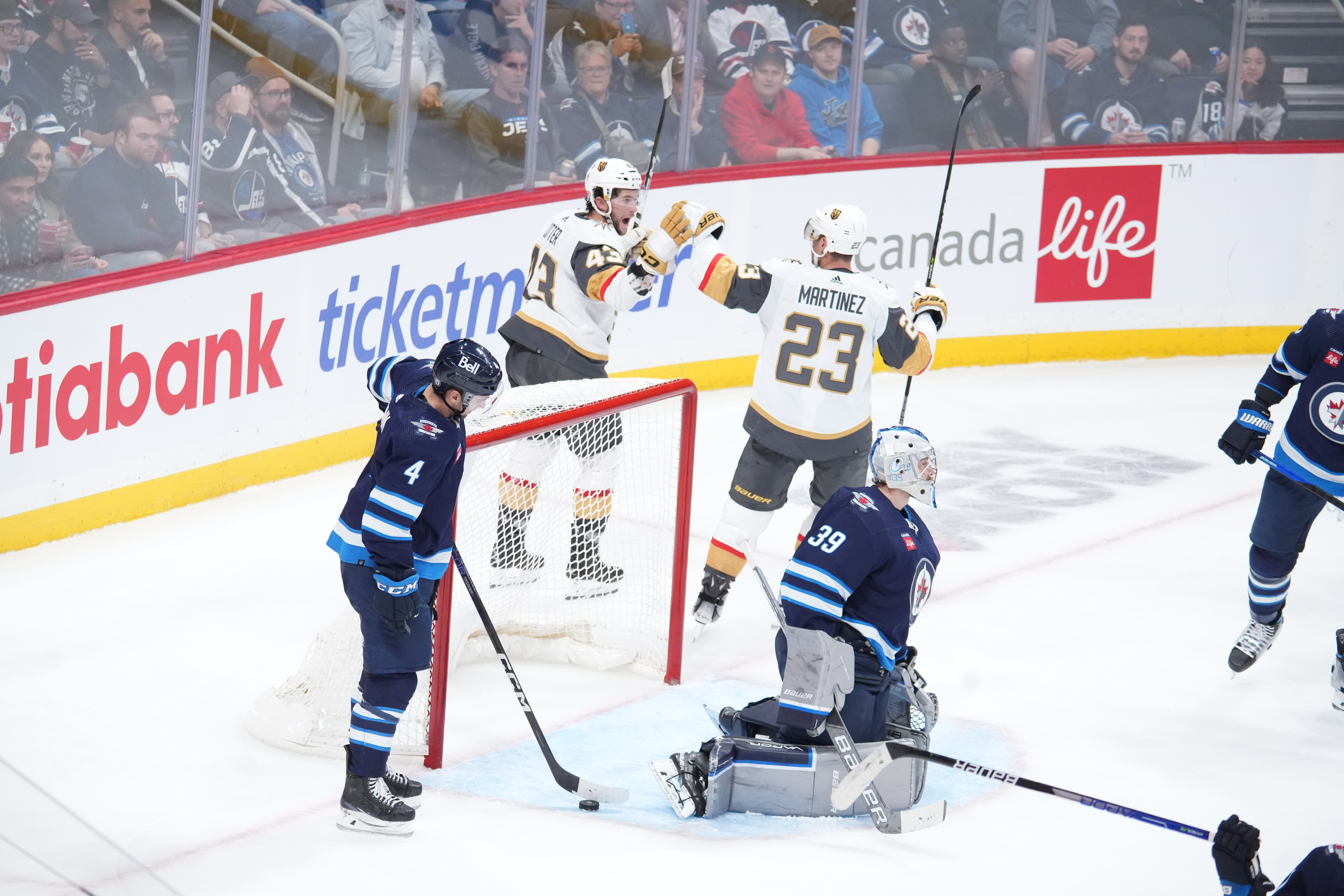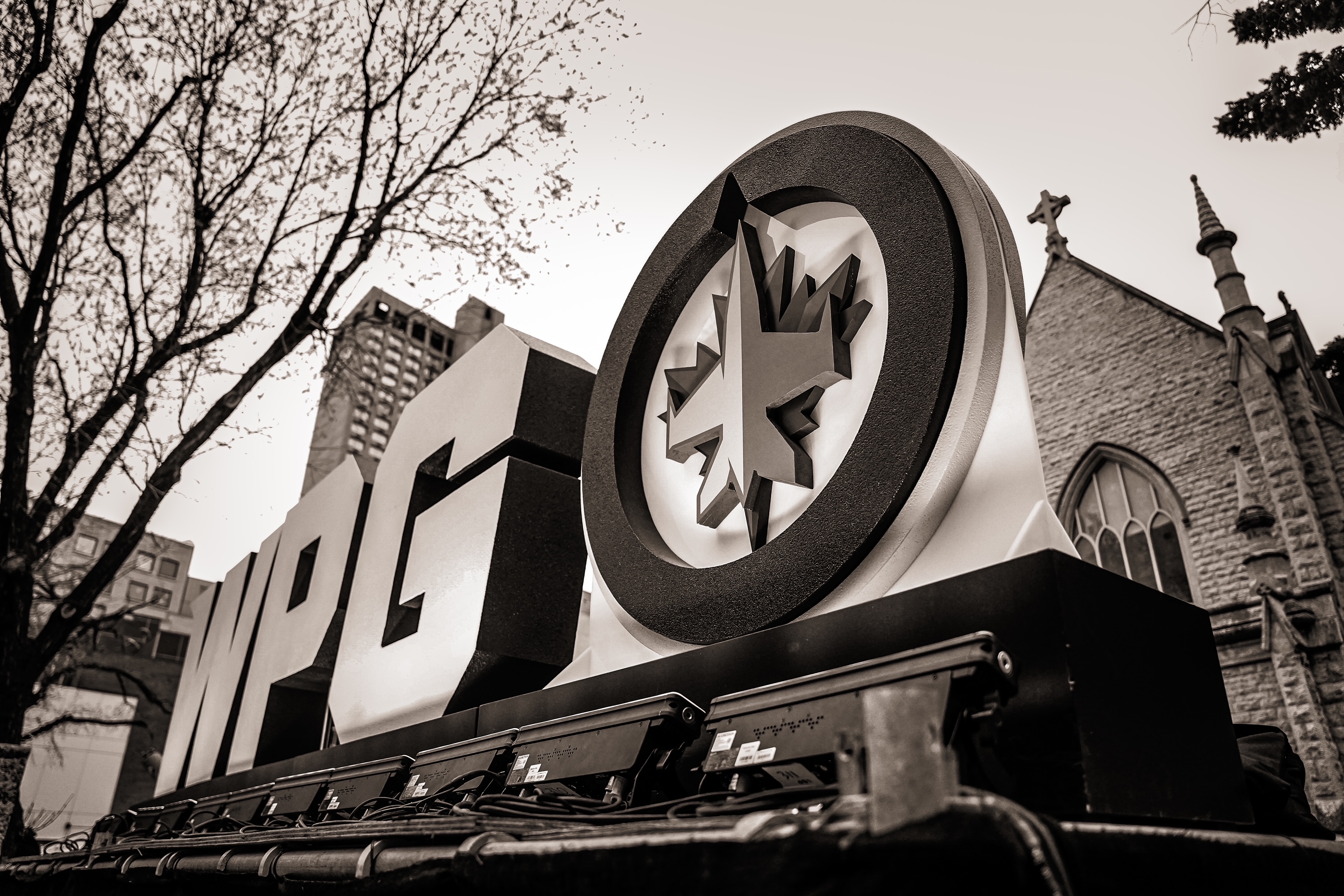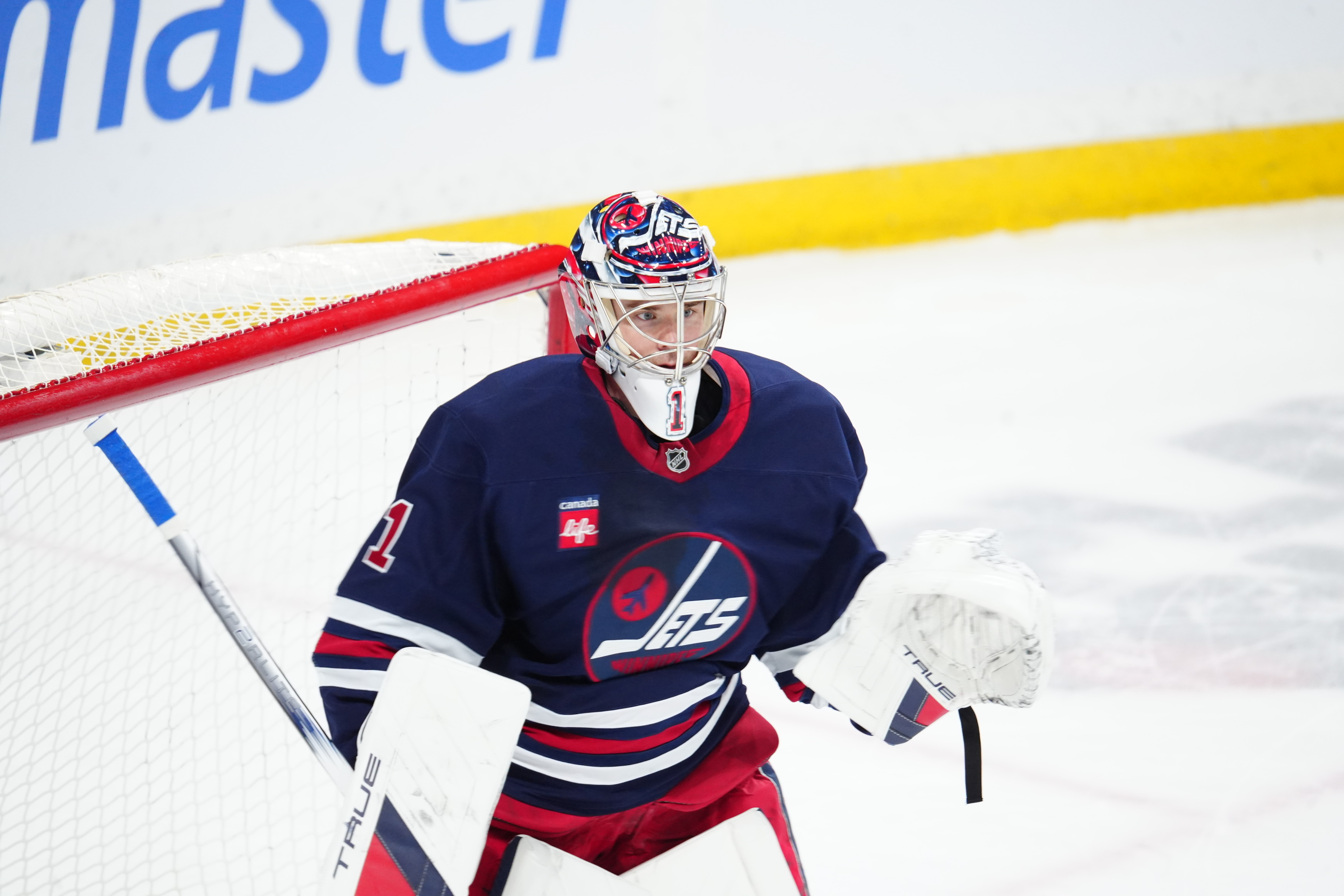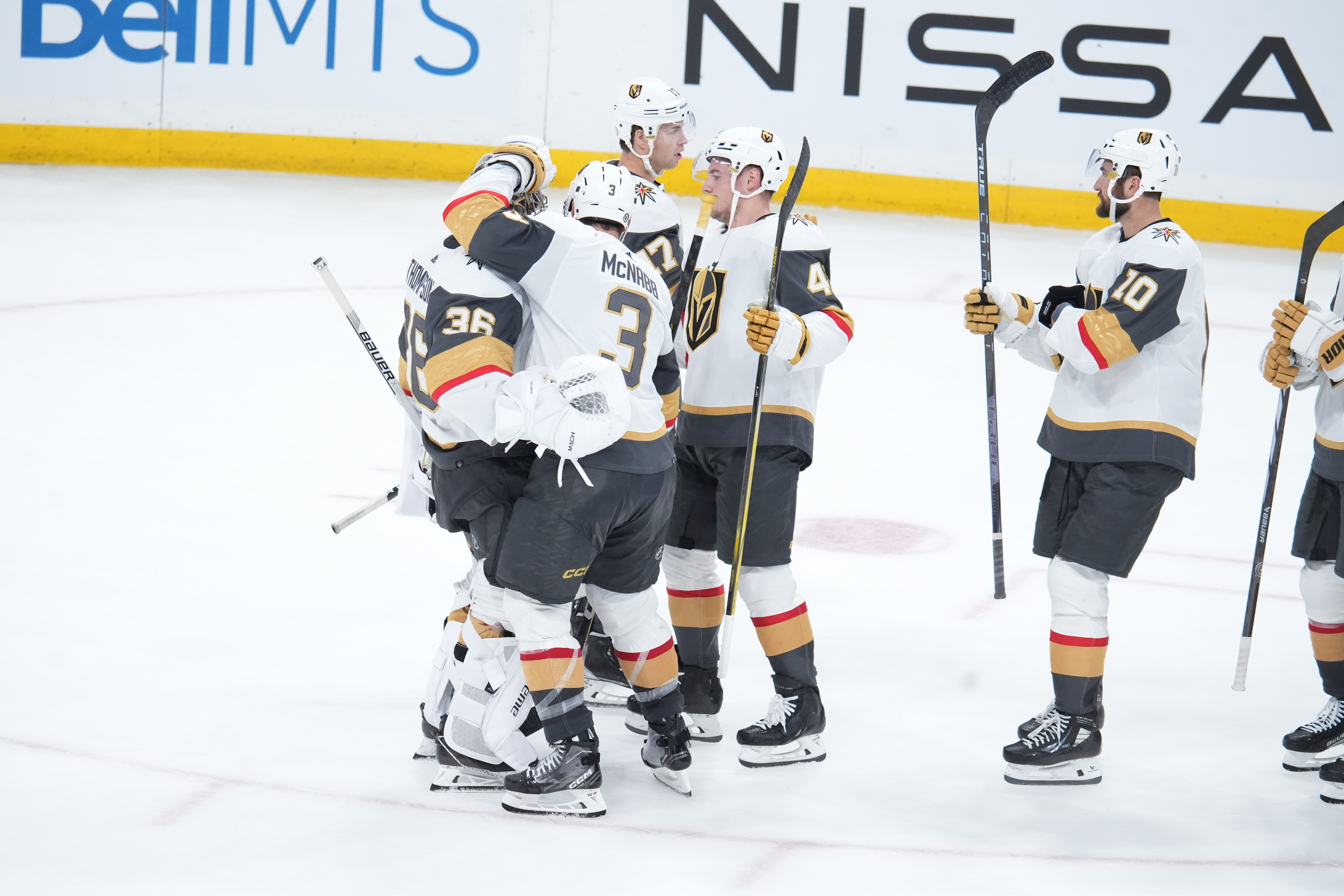 QUOTEABLE:
Alex Iafallo on the play that led to Jack Eichel's game-winner:
Loading...
"Well, you saw the reaction on the bench. I don't know how they're going to break that down, but those are tough calls to make."
Winnipeg takes off to Edmonton for a test with the Oilers on Saturday, before returning home for yet another game at Canada Life Centre against the St. Louis Blues. Saturday's contest is the late-night 9:00 PM central time showing, while Tuesday's game will be a rare 7:45 start.