Winnipeg falls to Calgary in Shootout as Jets move to 2-0-1 in preseason
RECAP:
On Wednesday evening, the Winnipeg Jets and Calgary Flames took to the ice at Canada Life Centre for the first of two preseason games in a span of five days.
The game was Winnipeg's third of the exhibition season, and second in a matter of three days downtown.
Loading...
Jansen Harkins scored early in the first period on a nifty-looking play in tight, before Calgary rallied for a late-period push, tying the game at ones before the opening frame came to a close.
There was no scoring in the second period, but Jets' hopeful Parker Ford put the home team ahead 2-1 on an early third period five-on-three.
But that goal was not enough, as youngster Connor Zary tied things up late in the frame. The game needed overtime and a shootout to determine its winner, with Calgary coming out on top.
Nino Niederreiter, Parker Ford and Vlad Namestnikov were each denied by Dustin Wolf on their shootout opportunities, while Andrew Mangiapane scored the dagger for the Flames.
Photos from Wednesday's game vs. Calgary are courtesy of Scott Stroh: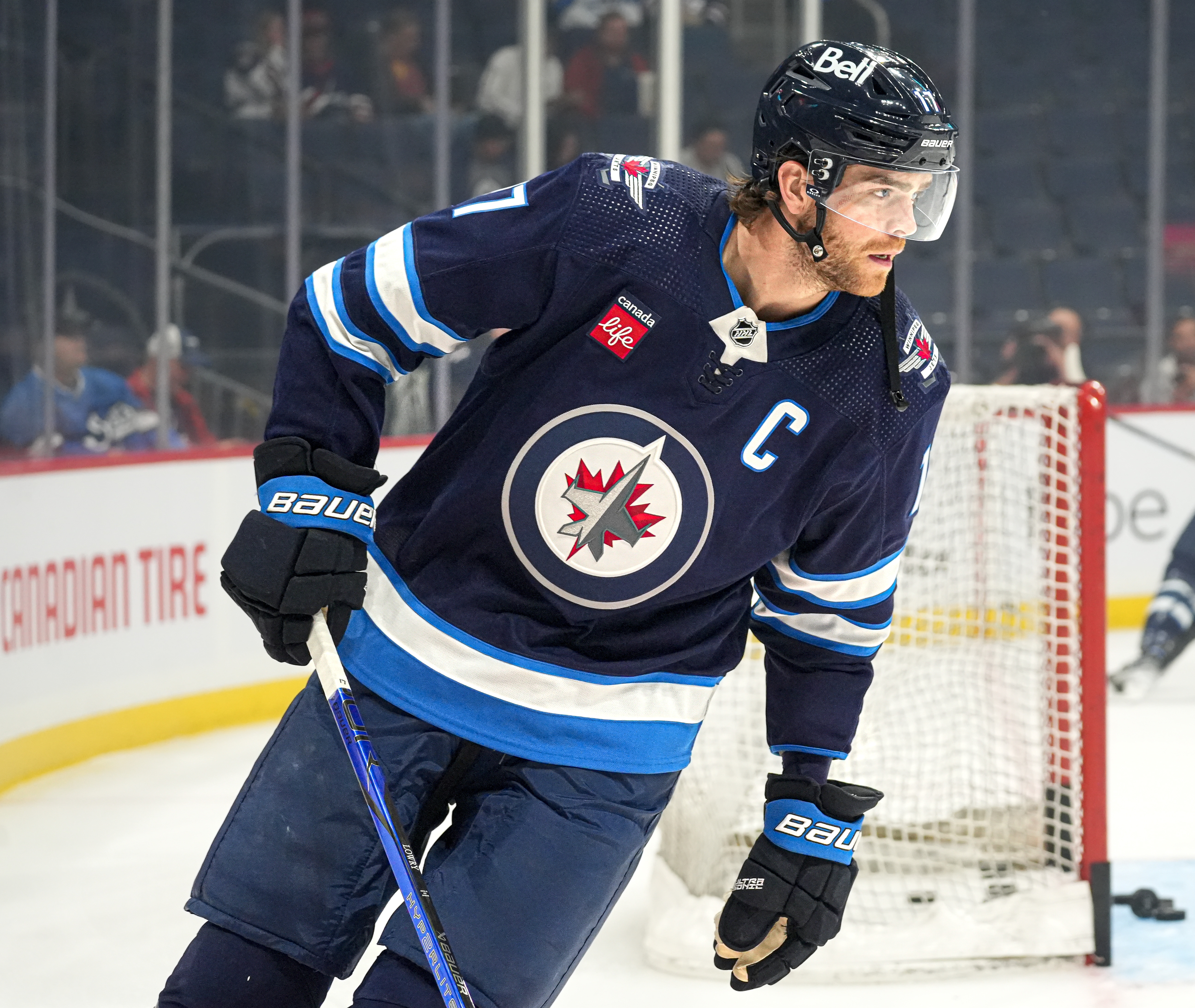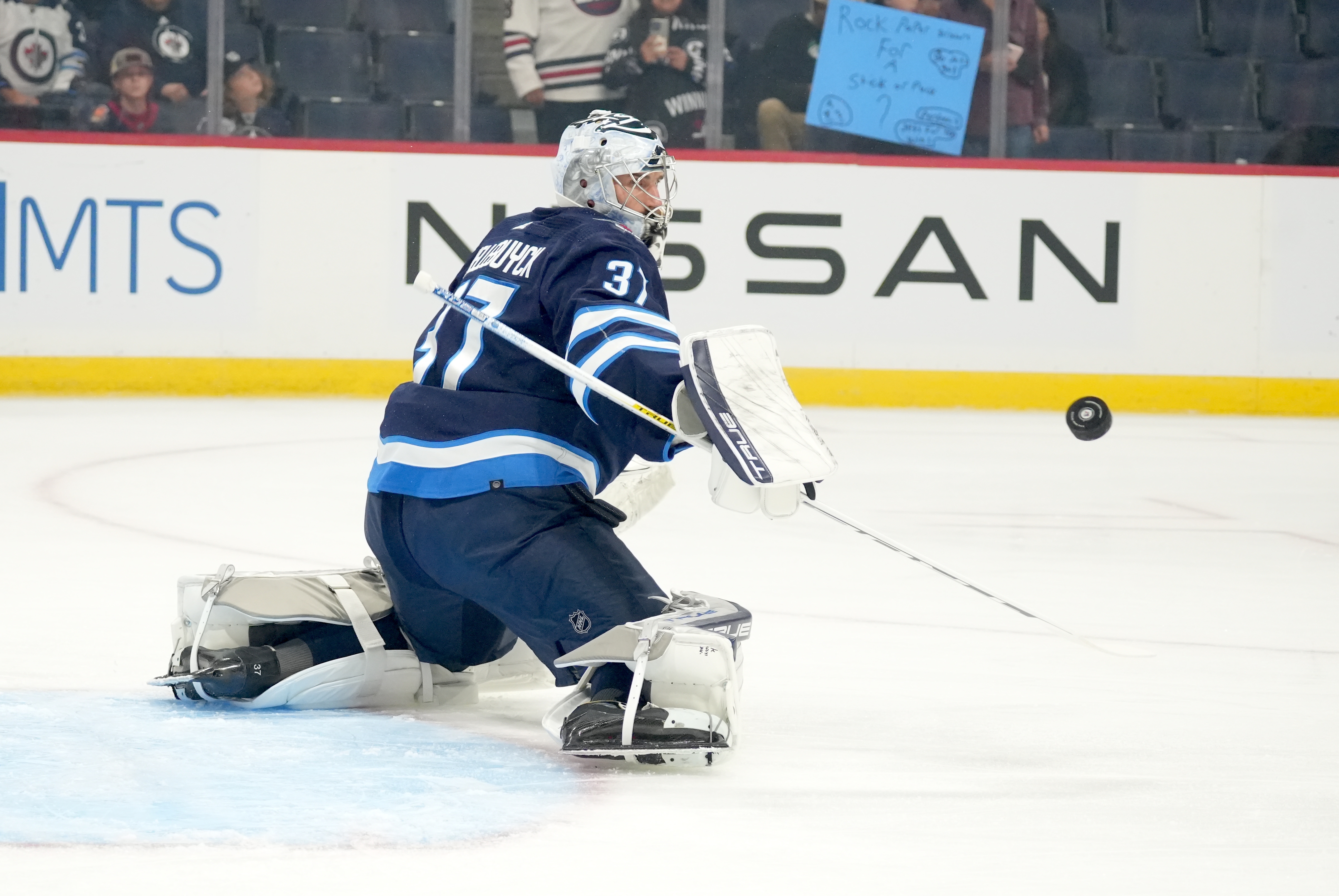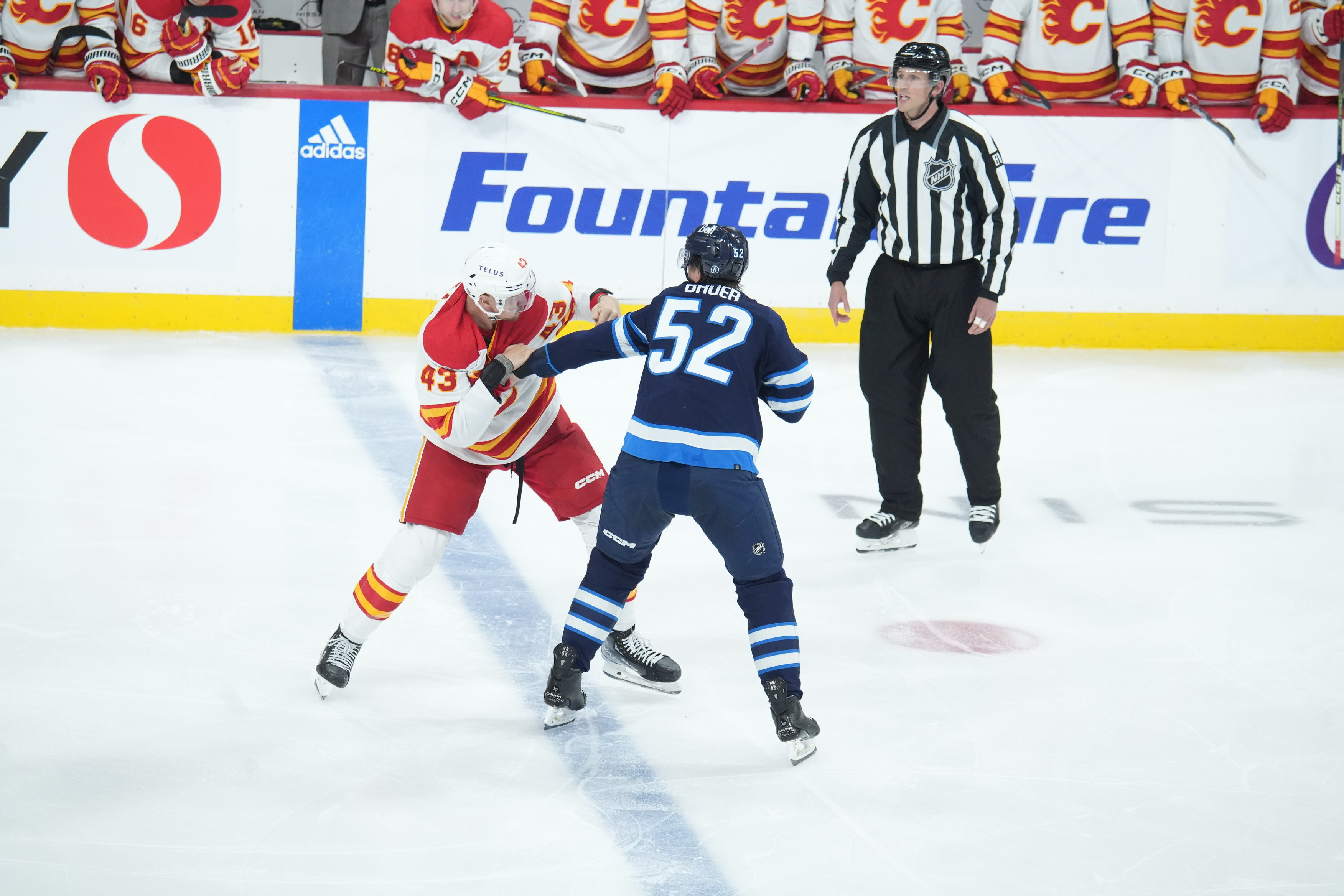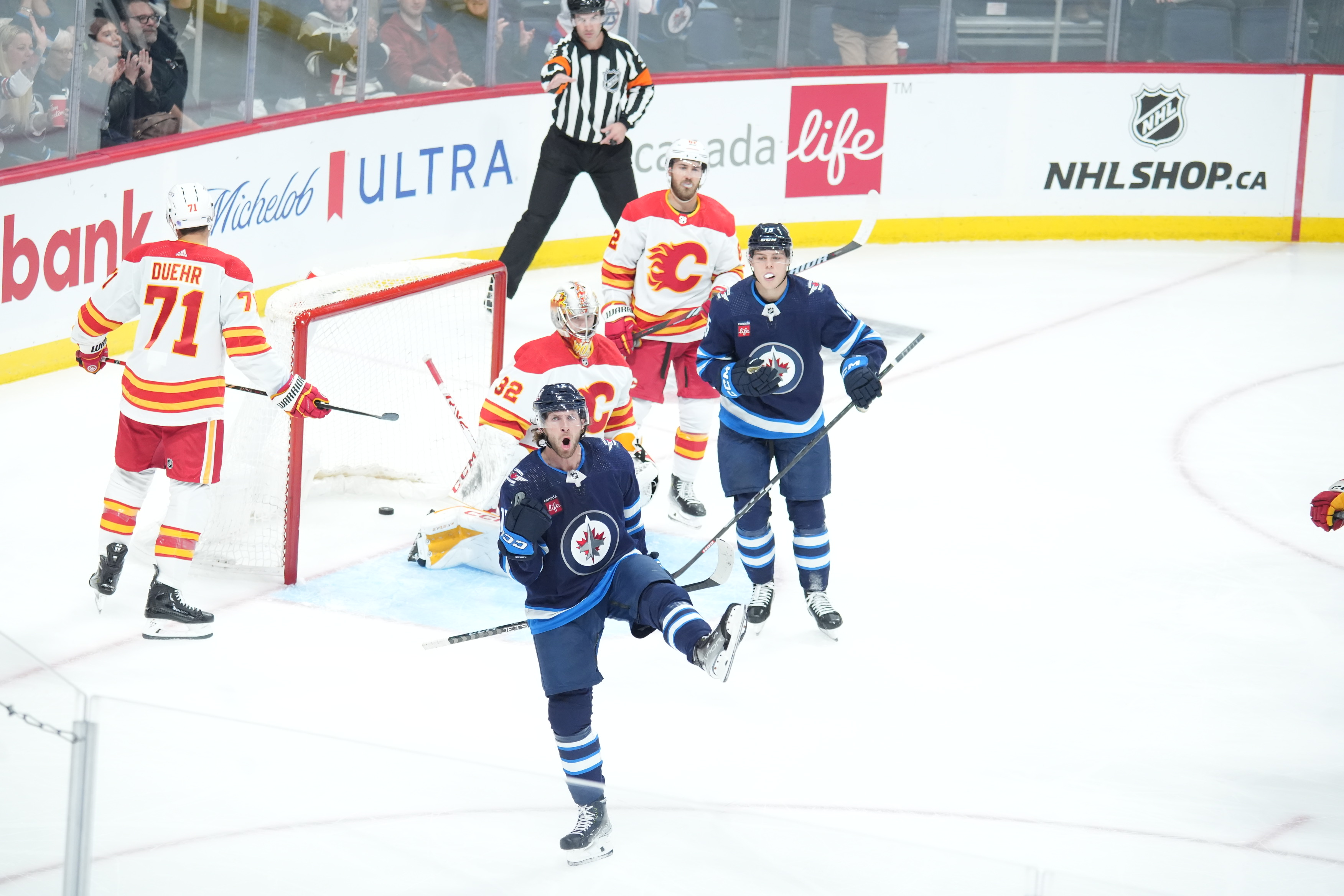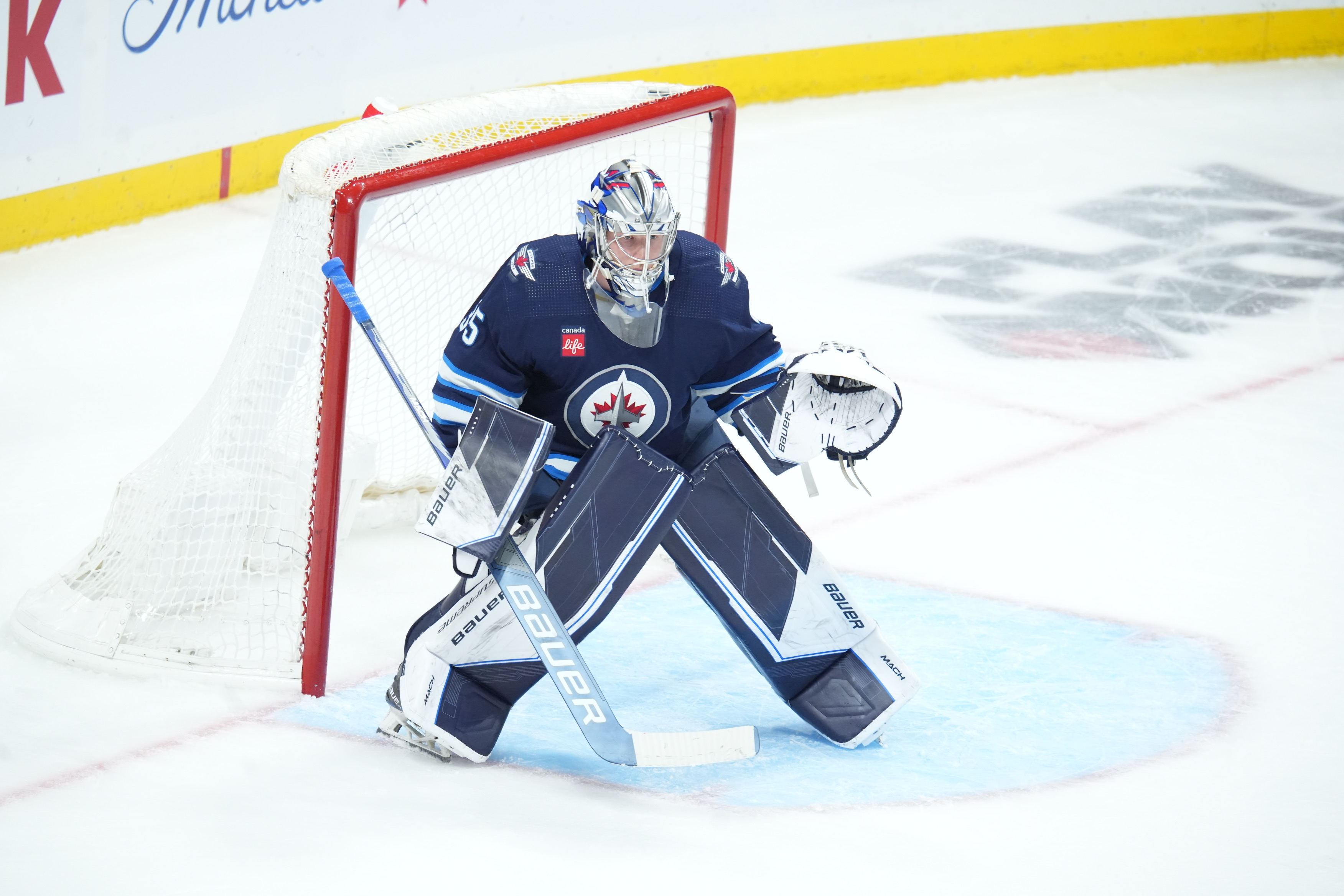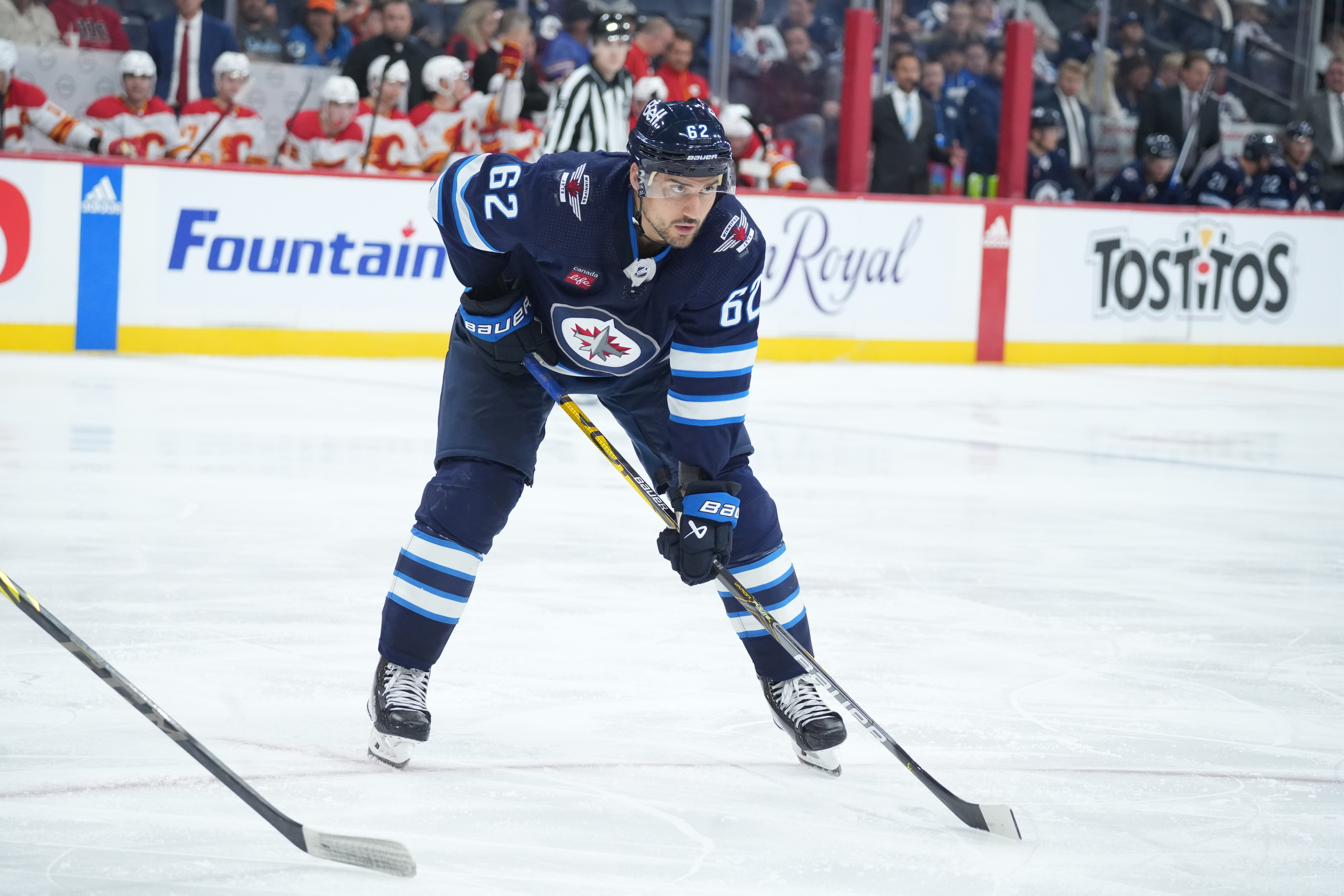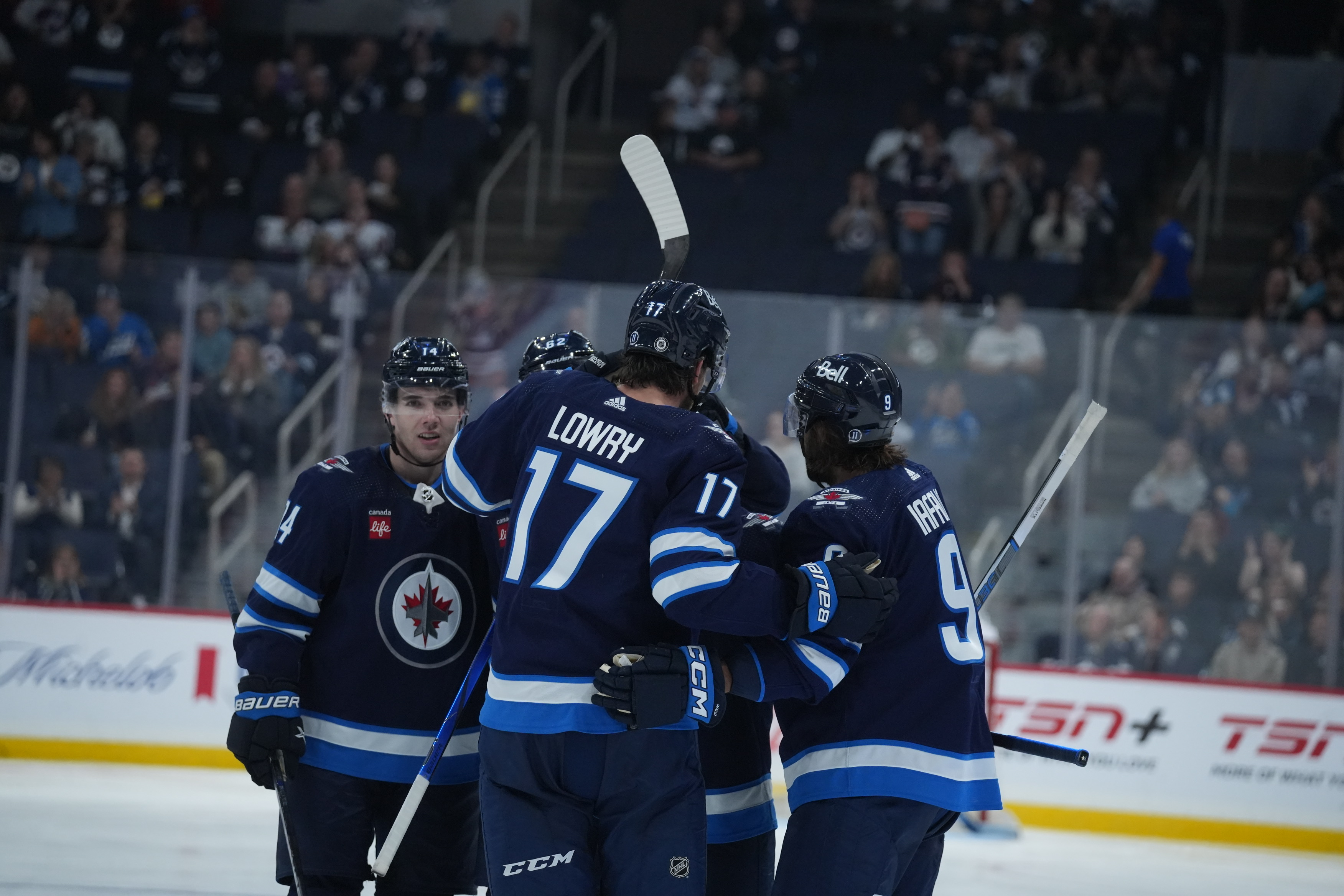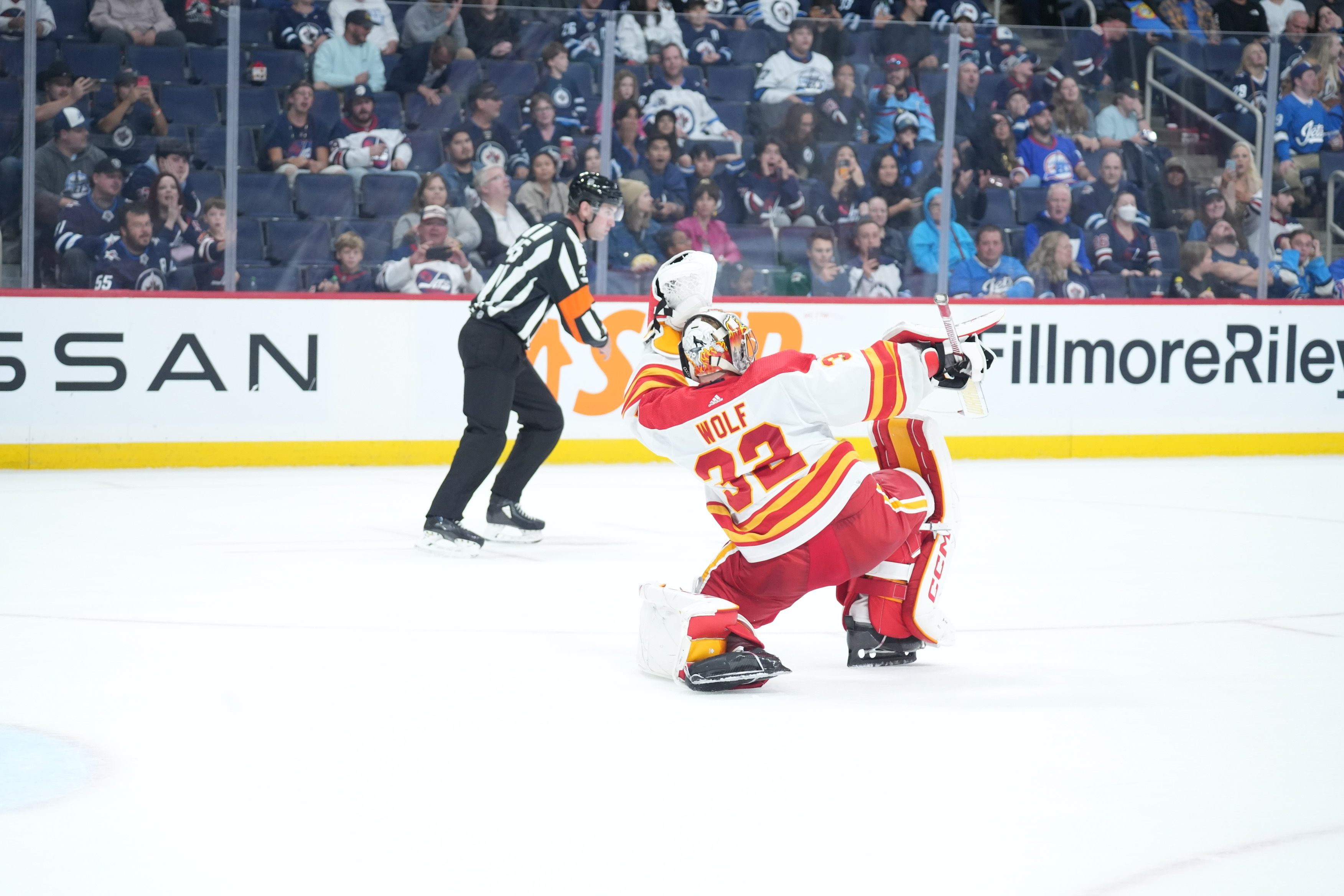 QUOTEABLE:
Jansen Harkins on the Tyrel Bauer fight:
"Bowser's an animal. First shift, we're down in the zone and I hear the whistle. I didn't really know what was going on. I turned around and wasn't surprised. Good for him. Hell of a bout. Guy is a really strong kid."
Loading...
Parker Ford on his power play goal:
"I don't think I've taken that many one-timers in a game before. It was funny, but it was nice to pot one there. We just sustained pressure there. It was a five-on-three, but we were moving the puck well and retrieving the puck well. It was good that one of them went in."
Next up for the Jets is a Friday night road tilt with the Ottawa Senators at Canadian Tire Centre. That game will start at 6:00 PM central and can be viewed live on TSN. Winnipeg will stay on the road and face the familiar Flames in Calgary on Monday night. That game will begin at 8:00 PM and will be streamed live on the official Winnipeg Jets website.