Winnipeg Jets Sneak past Buffalo 3-2
RECAP:
The Winnipeg Jets have improved their record to 9-5-2 with a 3-2 win over the visiting Buffalo Sabres on Friday night.
Unfortunately for the Jets, only 11,340 spectators took in the game in the third-smallest crowd of the season from Canada Life Centre.
Loading...
The game was actually Pride Night in Winnipeg, as the Jets brought in a number of different local 2SLGBTQ+ organizations from across the city to help educate fans in attendance of issues pertaining that community. A number of Jets players even used rainbow Pride tape on their sticks during pre-game warmup.
Winnipeg got goals from Cole Perfetti, Mason Appleton and Nikolaj Ehlers in the second period, while the Sabres responded on strikes by Alex Tuch in the middle frame and JJ Peterka in the third.
If it weren't for some quality shot blocks and other-worldly goaltending late in the dying moments, Friday's game most certainly would have required extra time to find a winner.
The Jets are now on a two-game winning streak and have secured points in 10 of their last 12 outings, and will close out their homestand on Saturday against the Arizona Coyotes.
The extended photo library from Friday's game vs. Buffalo is courtesy of Scott Stroh: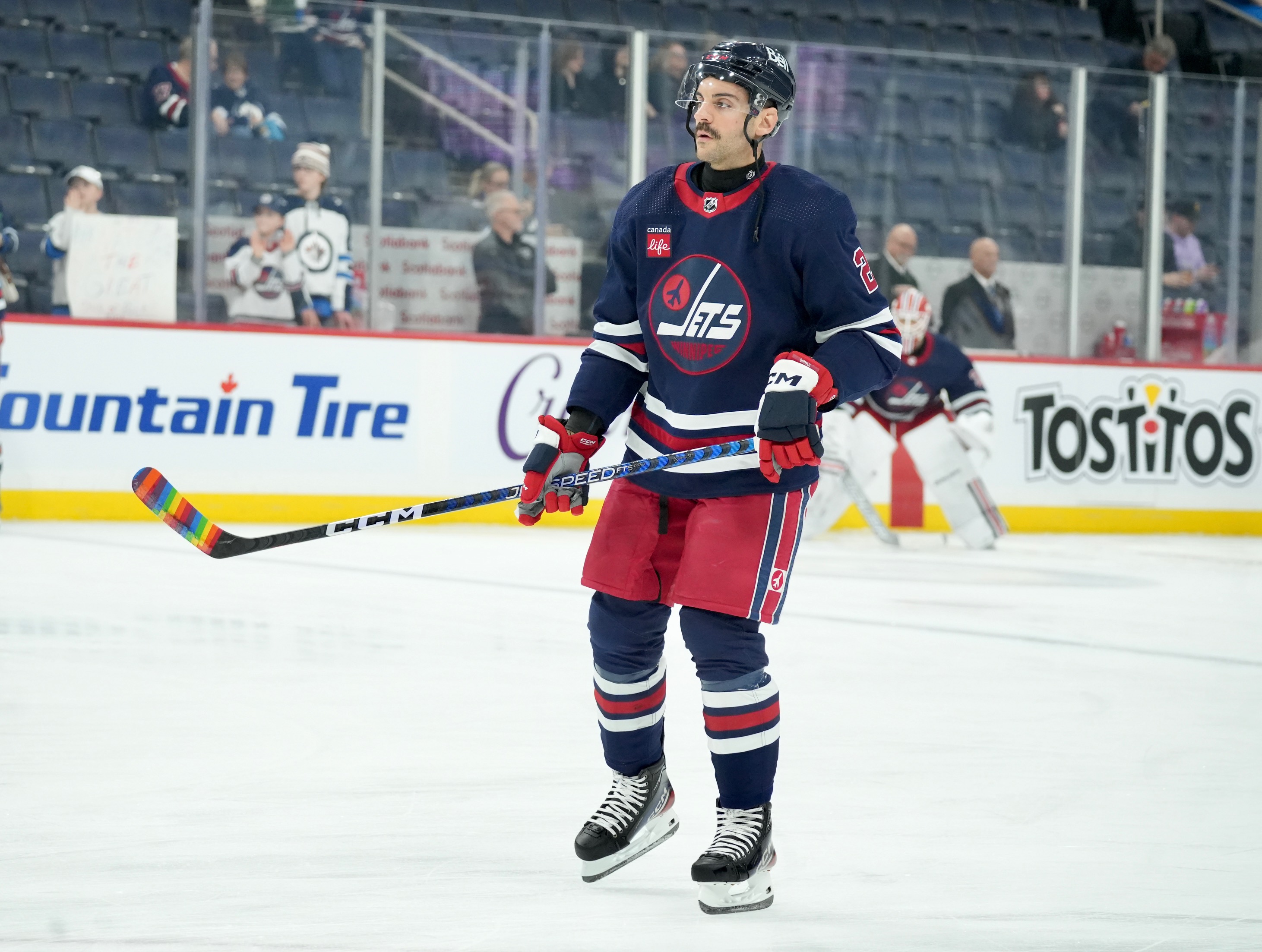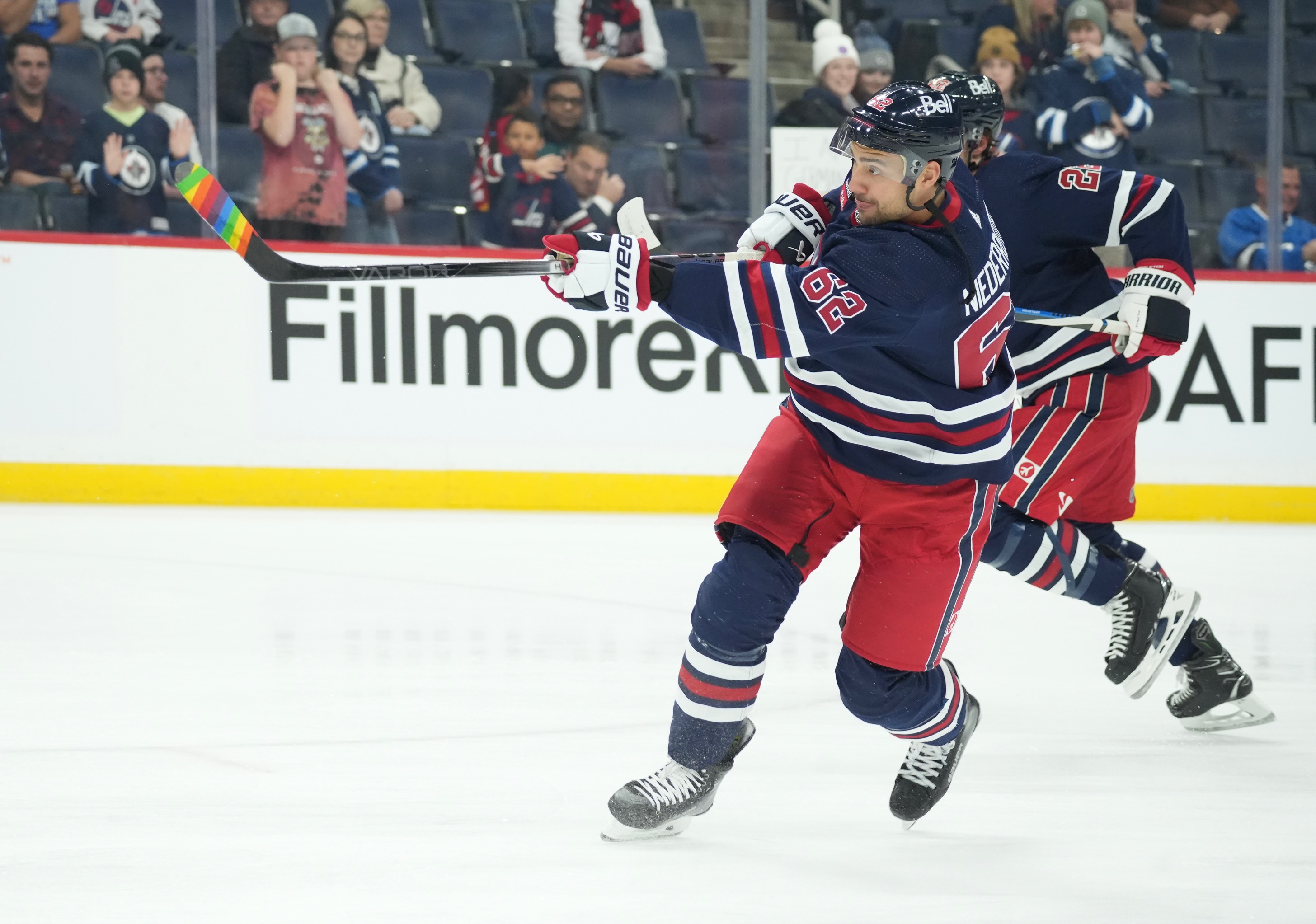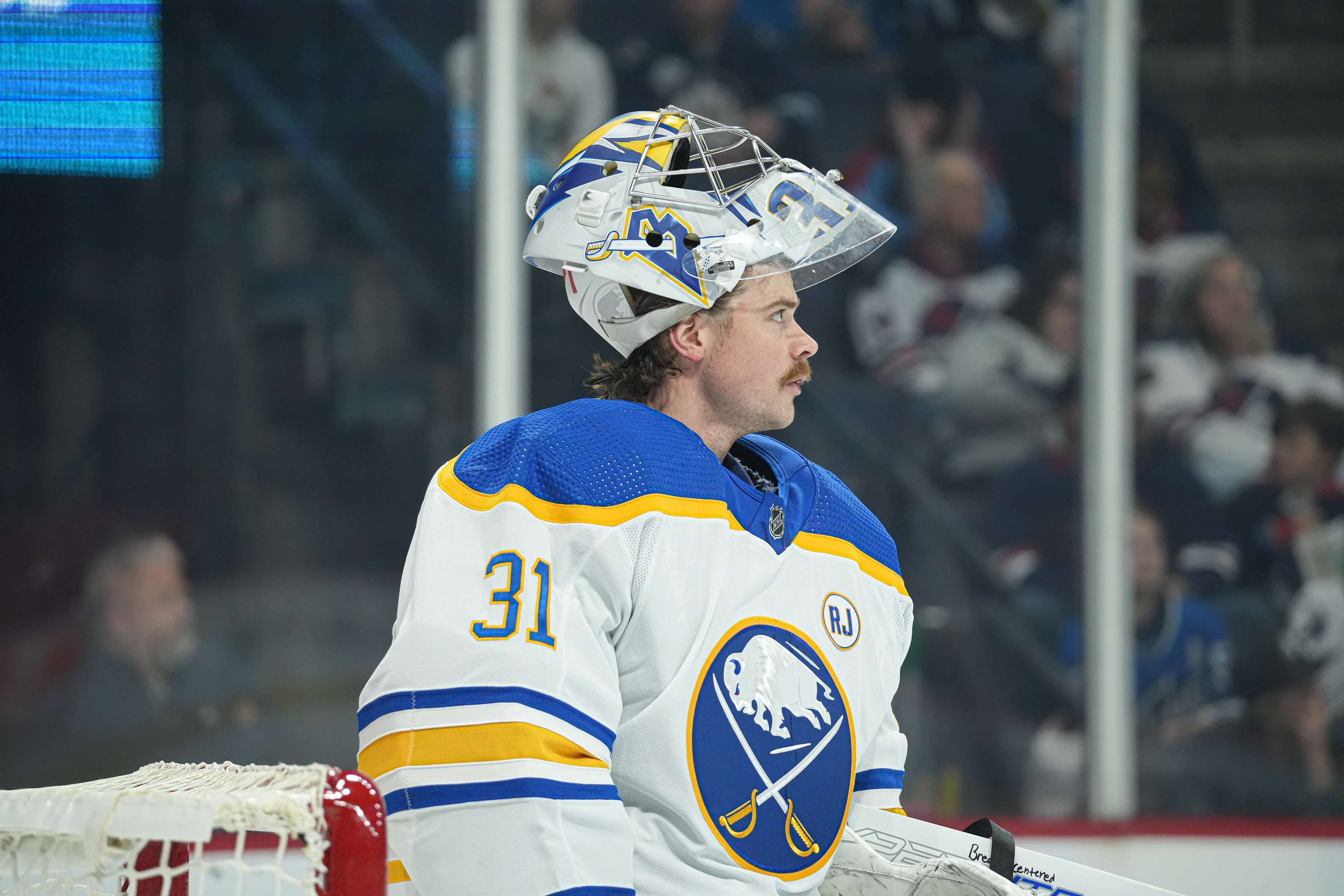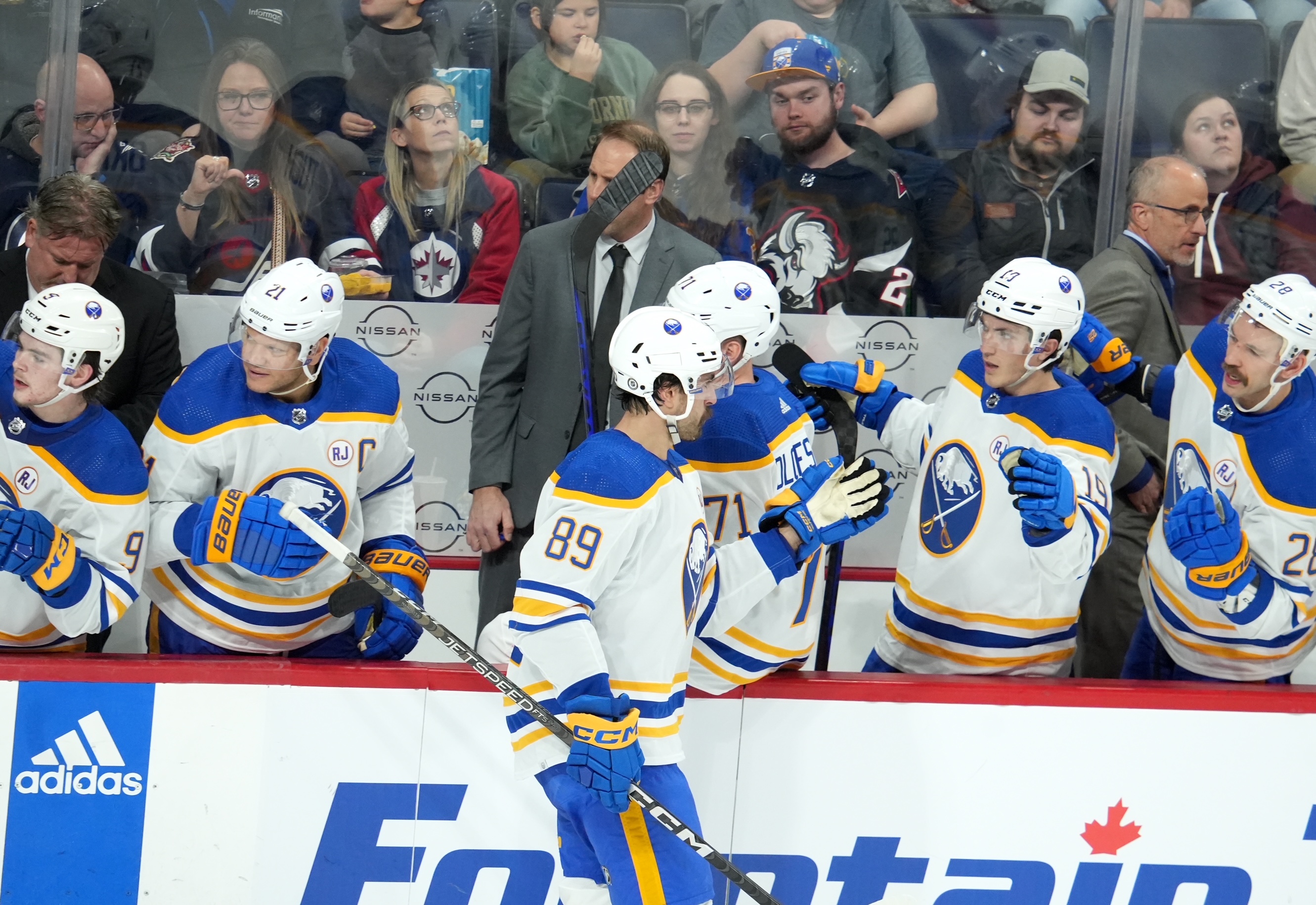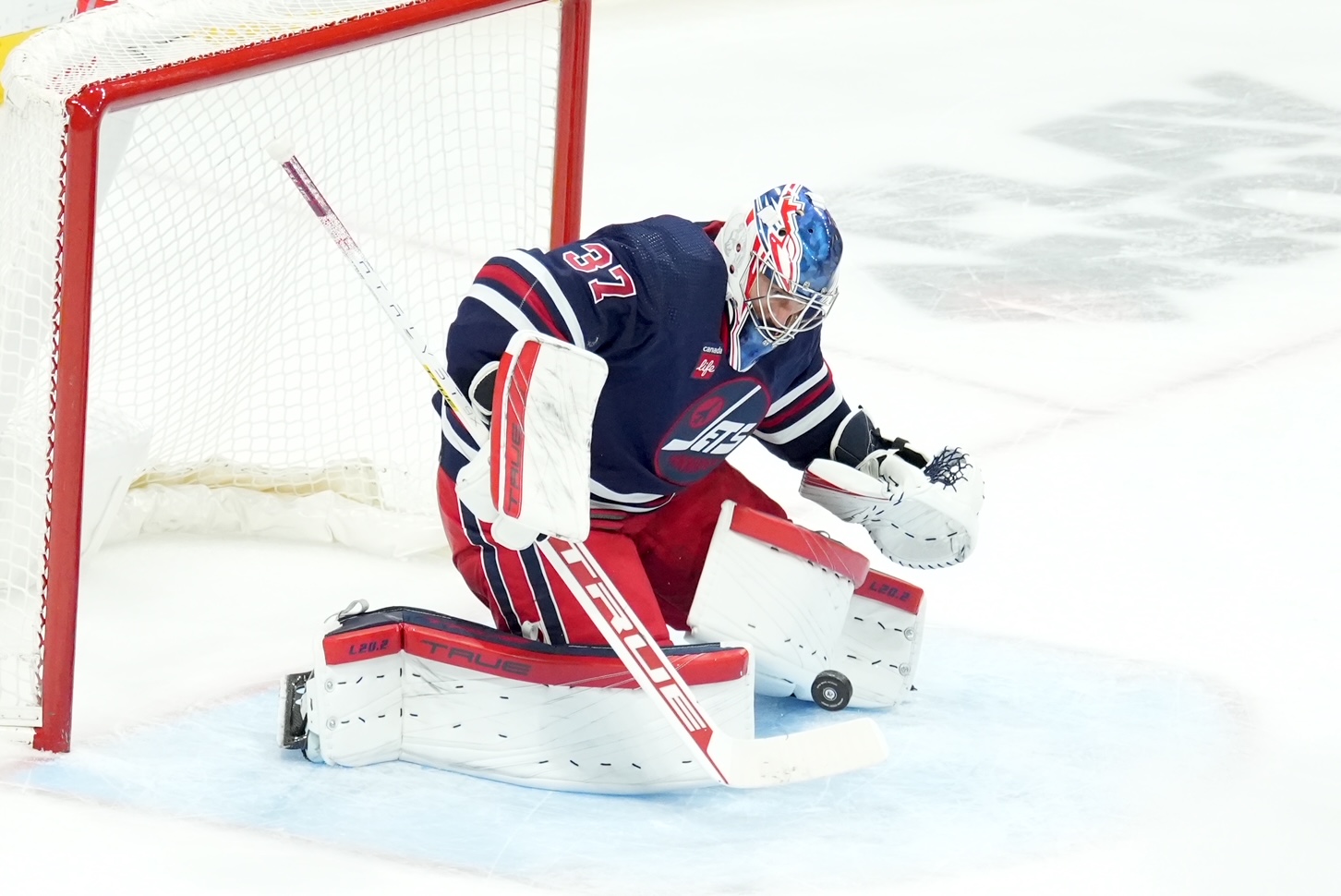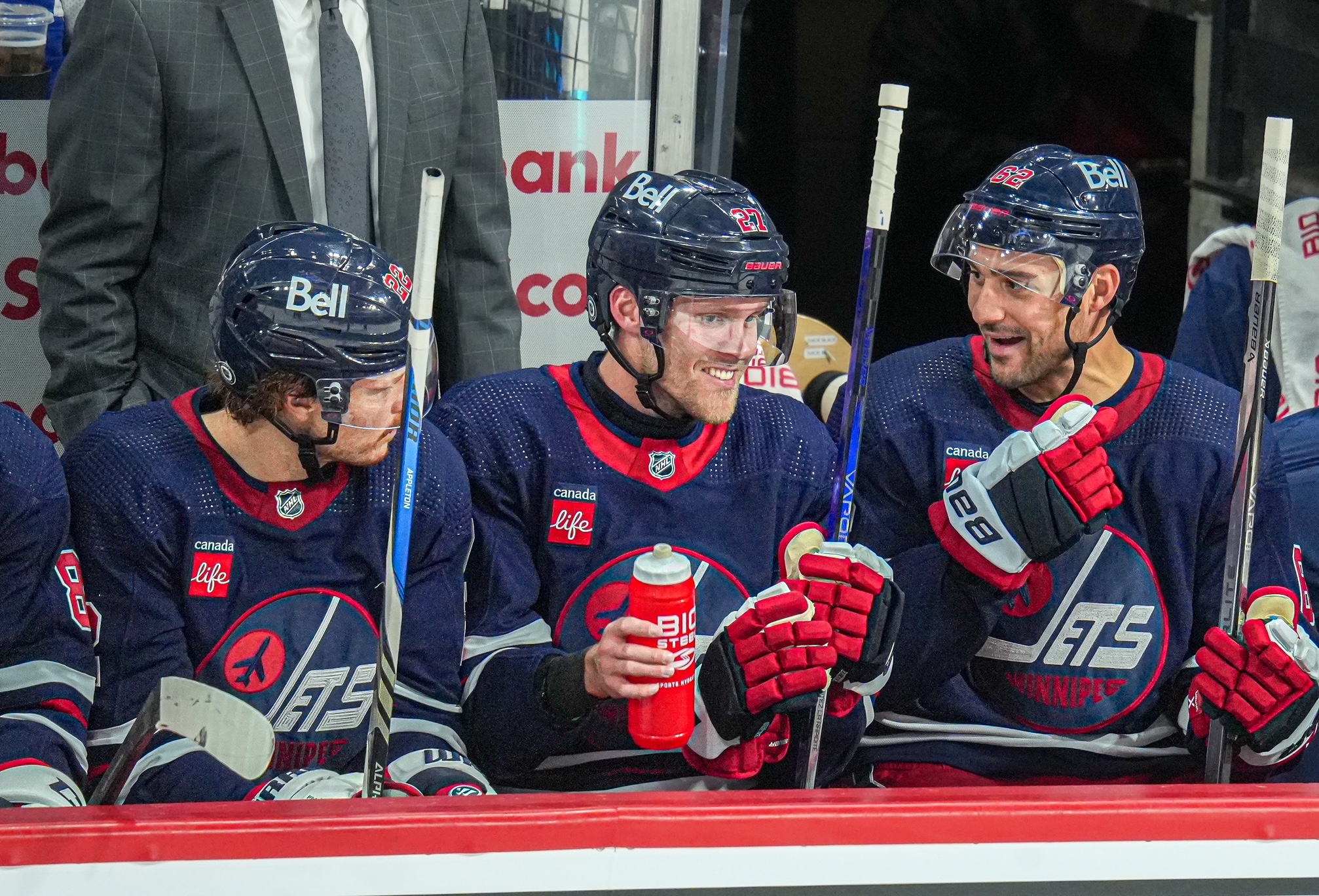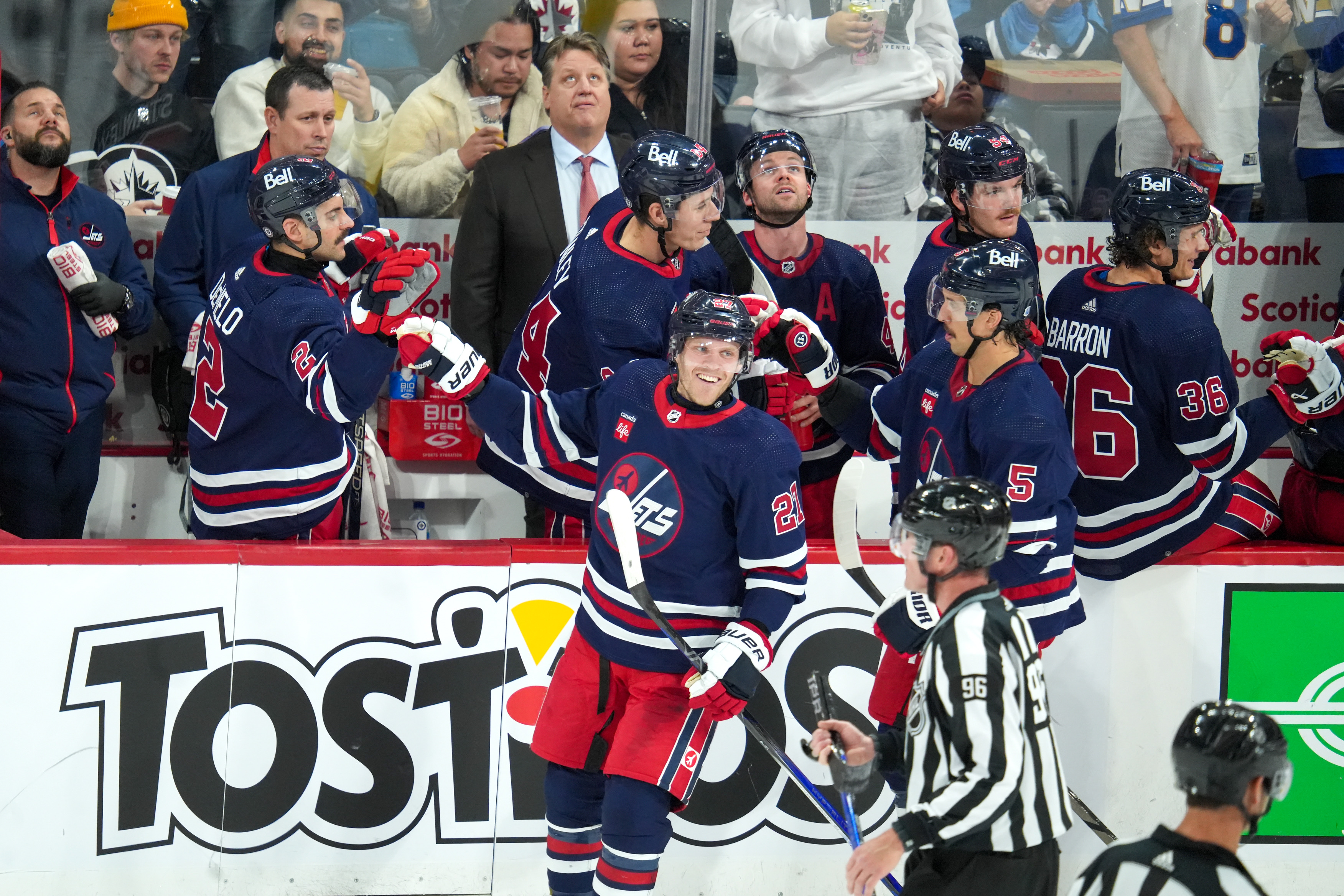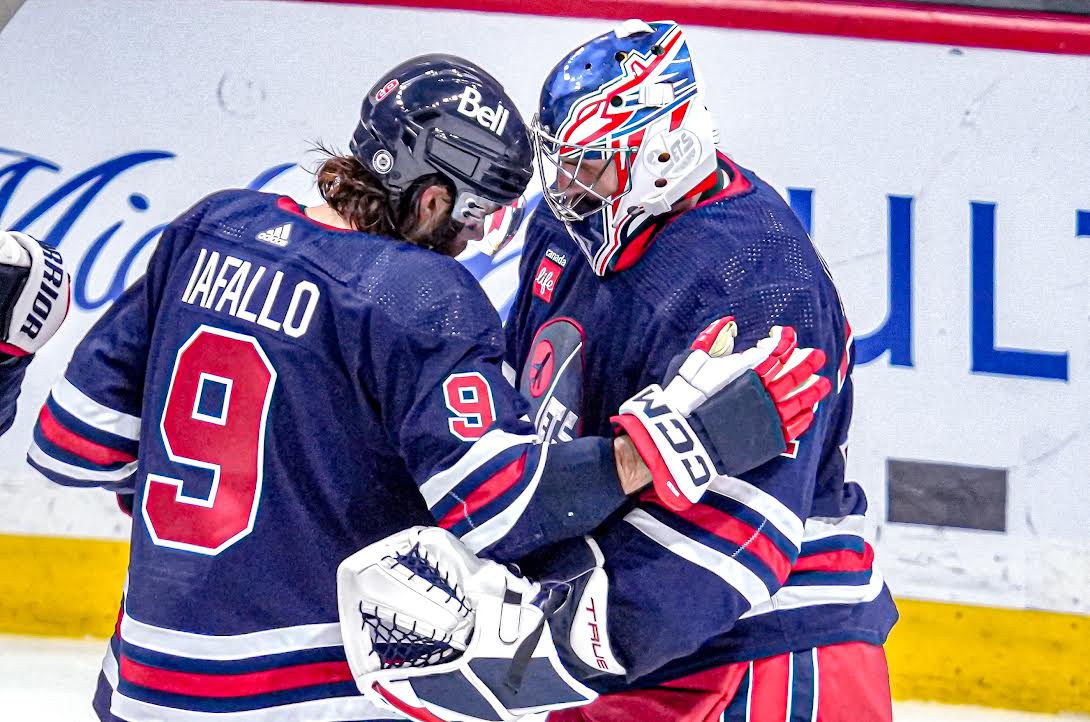 Loading...
Nikolaj Ehlers attempting to think of a Jonas Brothers song to base today's game on:
"I did not get that question one bit. What are you asking? I know six songs, so absolutely that is not happening tonight. Maybe ask me in a couple years again."
Cole Perfetti on Nikolaj Ehlers' goal:
"I didn't even know what was happening; I thought everyone was changing. So I was starting to slide down the bench and all of a sudden started hearing the goal horn. I was like, 'what happened there?'. So, I saw that one on the replay – it was a crazy one, but we'll take it."
Loading...
Next up for the Jets is the final game of the season-high, five-game homestand from Canada Life Centre. Winnipeg has less than 24 hours to turn it back around as Saturday evening is also the second contest to the back-to-back with the visiting Arizona Coyotes. That game features a 6:00 PM central time puck drop, and will be aired live on Sportsnet.