When the outstanding Red River Métis goaltender, Carson Bjarnason, heard his name called at the National Hockey League Draft in June of 2023, he reacted with a mix of excitement and relief.
Granted, it took until the second round, which is actually a surprise these days. And it's not that the second round is abnormally low, but for goaltenders in the draft, it's incredibly high. There aren't that many goaltending jobs in the NHL and often, even the best young tenders aren't taken until the third or fourth round.
This time, however, the 18-year-old star with the Brandon Wheat Kings in the Western Hockey League was selected by the Philadelphia Flyers in the second round, 51st overall.
Loading...
And the Flyers wanted the tall, lanky kid from Carberry, Man., so badly that they traded a 2023 fifth-round pick (No. 167) and one of their two 2024 second-round selections to the Chicago Blackhawks in order to move up to No. 51 and get him.
Of course, for Bjarnason, it really didn't matter where or when he went. He just wanted to fulfill a childhood dream.
"It really is something you dream about and when it happens you just kind of black out in the moment," said Bjarnason modestly. "You try to enjoy it as much as you can, but it all happens so quickly. My family was in Nashville for the draft, even my grandma was there, it was pretty exciting.
"My feelings at the time were a mix of relief and excitement – excitement with going to the Flyers. I had talked to a bunch of teams, so it was up in the air where I was going. But honestly, you want to get picked and you want to get it over with. Later, though, realizing that they had traded up to take me was pretty cool. I'll look back at everything that happened in Nashville and it will always be exciting for me. It was just a really nice experience."
There was very little doubt Bjarnason was going to be selected early. He was actually the fourth goalie taken (all went in the second round between No. 35 and No. 51), but was the top-ranked netminder by the NHL's Central Scouting Bureau.
The 6-foot-3, 186-pounder was 21-9-6 with a 3.08 GAA, .900 save percentage and three shutouts in 47 games during the 2022-23 season. Although the Wheat Kings missed the playoffs, Bjarnason was one of their best players.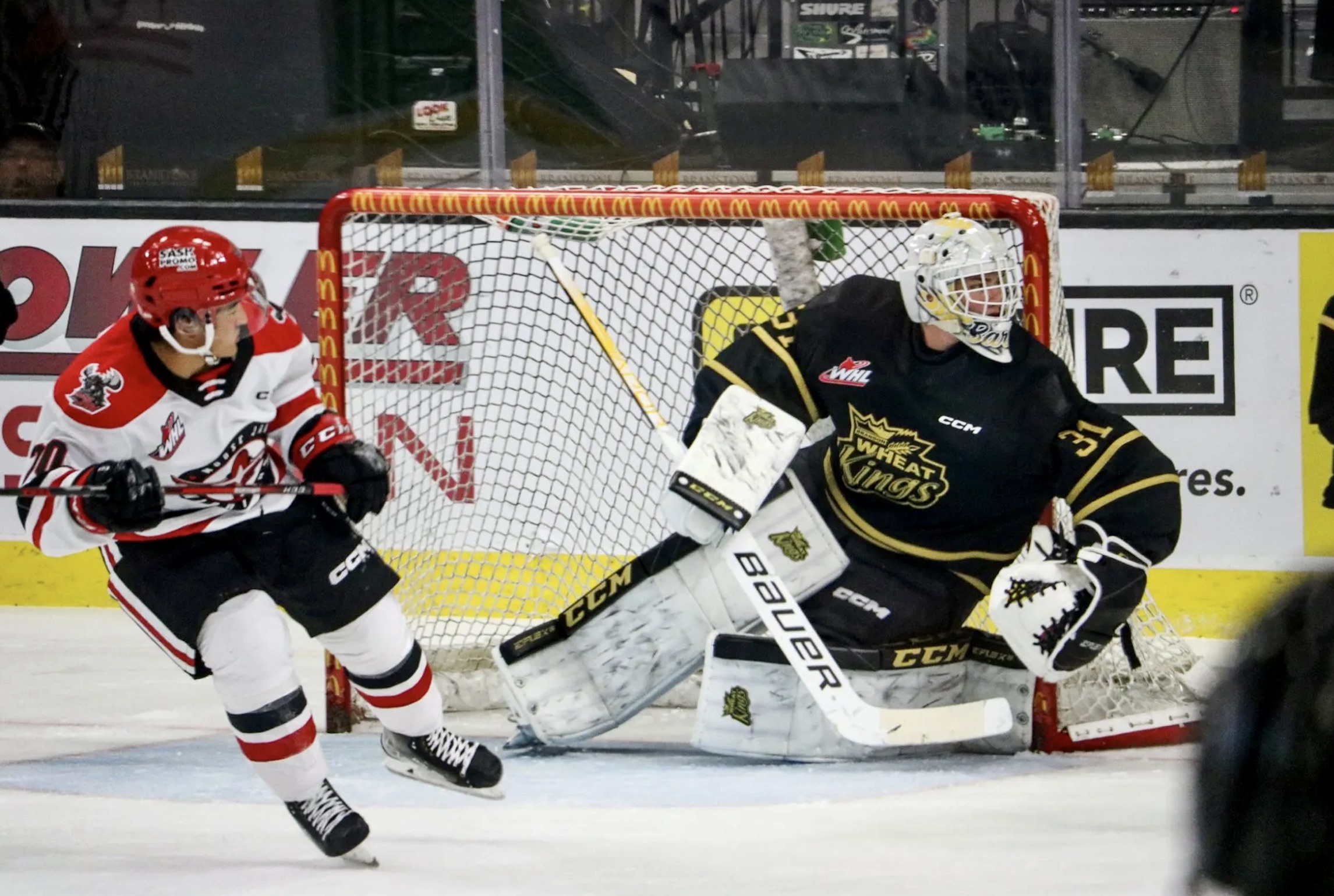 "The presence that he has, the confidence and the poise, the skill level that he has at this point in his career, it's amazing," said Al Jensen of the NHL's Central Scouting Bureau. "His mechanics are excellent, and he's got great feet. Extremely skilled, very good quickness.
Loading...
"I think his overall net coverage is outstanding. He's got great size, fantastic butterfly; it's very efficient. He rarely leaves any holes. He just has that upside, and the moment that you see him you can tell he's a quality goalie. His compete level as well. And you can see the progression he's already made through the year, how he's progressed and what you can see in the future. I just think he's got an excellent chance to be a quality NHL starter someday."
To be fair, Bjarnason has had a tremendous hockey background, even though he was a late-comer to the game. Bjarnason, a Manitoba Métis Federation citizen, grew up in Carberry but didn't start playing hockey until he was nine.
"My mom, Becky, is a pharmacy technician while my dad, Clarence, works in Northern Manitoba as an electrician with Manitoba Hydro. I started late and played all my minor hockey in Carberry until first-year Bantam and then I was able to try out for the AAA Southwest Cougars. I played for the (U15) Cougars for two years and then thought it would be best for me to make the switch to the RINK in order to further my development. After a year at the RINK, I made the Wheat Kings."
Interestingly, his goaltending hero, Carey Price, is among Canada's greatest First Nations netminders. However, he got into the game after watching a Calgary Flames game on TV.
"I started playing goal because one of my idols is Carey Price," he said. "But my desire to be a goalie really started while watching a Calgary game on TV. I saw Miikka Kiprusoff doing a bunch of sporadic movements and I thought, 'That's what I want to do.' I hadn't even played hockey yet. After my first year of Novice, I told my parents I wanted to be a goalie. I don't think they thought through how much it would cost. They just let me do what I wanted to do."
Loading...
Dan Ferguson, his goaltending coach at the RINK, believes the sky's the limit for a goalie with Bjarnason's size, quickness and skill.
According to Ferguson, Bjarnason first started training with the RINK back in Atom when RHA ran Portage and Carberry Minor Hockey Association clinics. Then he started attending one-on-one sessions, bi-weekly throughout the winter months. In 2019 and 2020, he stayed in Winnipeg over the course of the summer to train extensively on and off the ice in the RINK's R1 Program. It had a big impact on his development.
"I've been working with Carson for a number of years now and it's been great to see him continue to mature," said Ferguson. "I know Carson has big goals for his hockey career and I expect him to keep moving forward and achieving them."
After his year at the RINK, he has spent the last two seasons with the Wheat Kings. At the end of Season 2, he was selected to play for Team Canada for a second time and represented the country at the International Ice Hockey Federation's World U18 Championship.
"I've had two big highlights in international competition," he said. "With Team Canada, we won gold at the 2022 IIHF Hlinka-Gretzky U18 tournament and then I was selected to play for Team Canada at the 2023 IIHF World U18 Championships and we won the bronze medal."
Loading...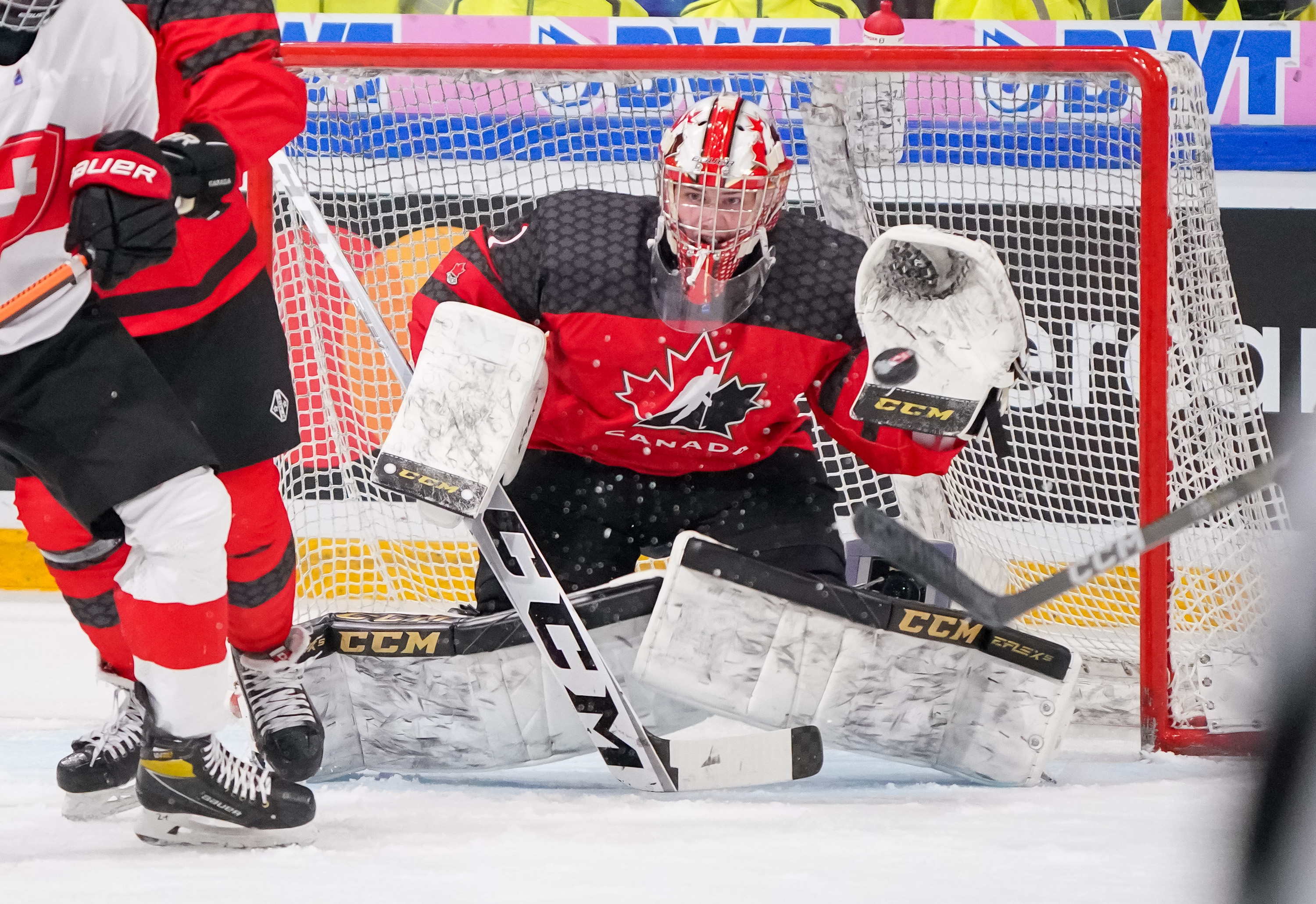 It's been a pretty nice hockey experience for the kid from Carberry who is proud of his Red River Métis heritage.
"As a Manitoba Métis Federation citizen, I have the authority to talk about how proud I am to be Métis. Dad's side of our family is Red River Métis and it's nice to know you have this heritage," he said. "It has translated through to hockey for me, understanding the hardships people have gone through on that side of the community. It's nice for me to be able to carry that with me and always be a proud Métis boy."
Like so many young players who have been successful on the ice, Bjarnason has had tremendous support from his parents.
"I'm really lucky," he said. "My parents have been such an important part of my hockey. Without my parents, I wouldn't be where I am today. They're instrumental in what I do. They mean the world to me."
His future could not be brighter. With another WHL season under his belt, he should be ready to turn pro for the 2024-25 season.
Loading...
"It's unbelievable, especially being selected by an organization like Philadelphia," he said. "I couldn't be more excited. I definitely play a Carter Hart/Carey Price type of game and that's why it's exciting to come to Philadelphia and be around Carter Hart. Now, I just want to prove them right."
An extended version of this story will appear in Excellence II: The Untold Stories of Manitoba Indigenous Sport by Carriera Lamoureux and Scott Taylor, published by the Manitoba Aboriginal Sport and Recreation Council and set for release in 2024.