Manitoba Hockey Hall of Fame honoured member Walter (Turk) Broda, is not only one of the greatest goalies of all-time, but also one of the game's most iconic characters. More than 70 years after his last game, he remains the all-time leader in regular season and playoff wins, shutouts and games played by a Toronto Maple Leafs goaltender.
Born in Brandon, Broda was given the nickname "Turkey Egg" by his childhood friends who thought his freckles made his skin look like a turkey egg. In time, the athletic Broda would simply be known as Turk.
Broda first stepped into the spotlight backstopping the underdog Brandon Native Sons to a 1933 MJHL Turnbull Trophy. The Native Sons would eventually lose the Western Canada Memorial Cup final to the Regina Pats and Broda would join the Winnipeg Monarchs for a final Junior season in 1933-34.
Loading...
One of the few bright lights for the underwhelming Monarchs, Broda accepted an invitation to develop in the Detroit minor system. While toiling with the Detroit Olympics in 1935-36, he was spotted by Toronto Maple Leafs' owner Conn Smythe on a scouting mission. Smythe was actually there to watch another goalie, but was more impressed by the play of the acrobatic chubby goalie at the other end of the rink and acquired Broda for $7,500 cash.
It wasn't long for the good-natured Broda to endear himself to Smythe and Leaf fans. With Broda in goal, the 1940s were a golden decade in Toronto. The club would win five Stanley Cups and Broda two Vezina trophies during this stretch. He would earn three All-Star selections and lead the league in shutouts twice.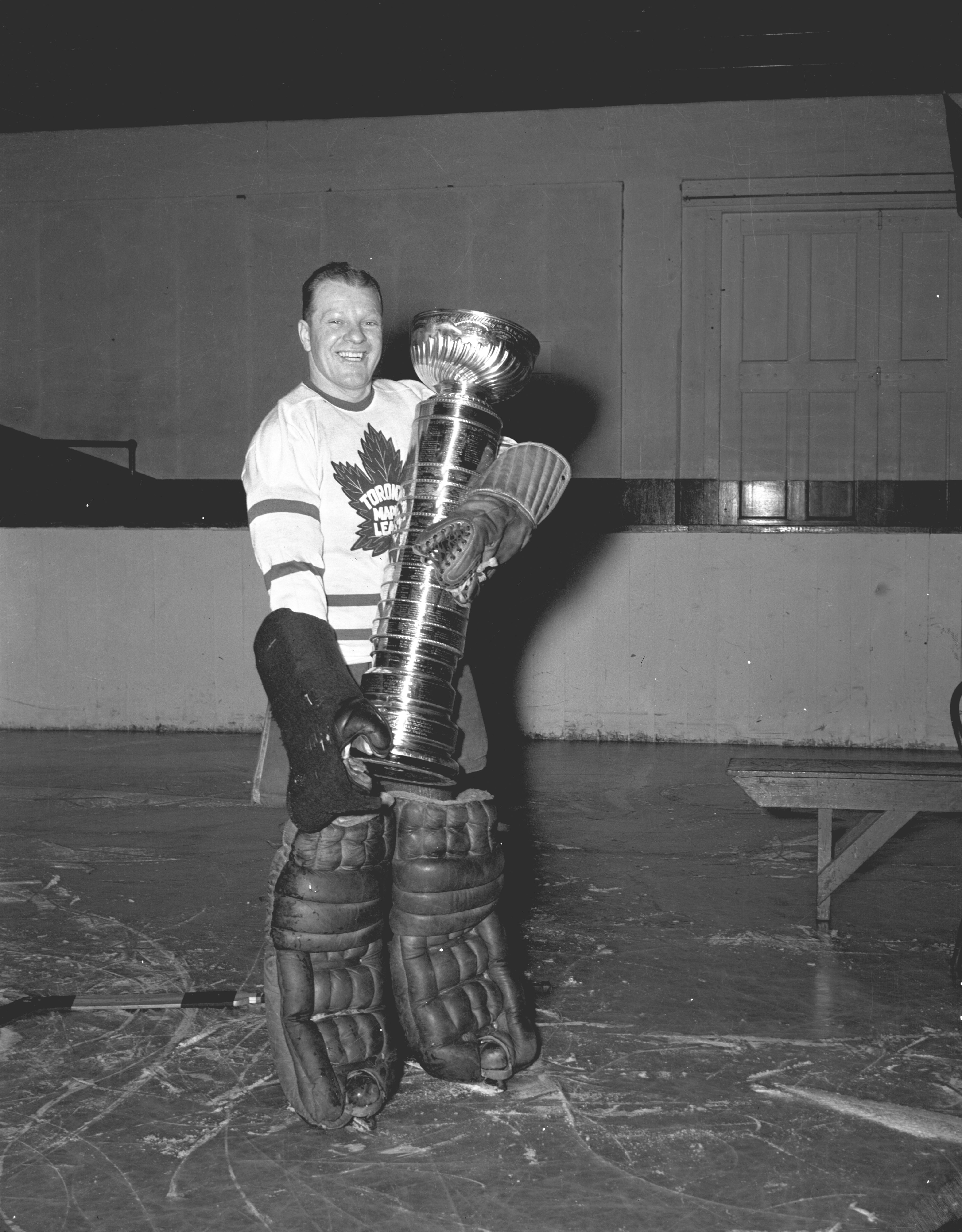 Broda's spectacular performance during the 1942 Stanley Cup final, helped the Leafs pull off the improbable in rebounding from a 3-0 series deficit to beat Detroit in seven games.
The rotund Broda enjoyed the good life and battled weight issues his entire career. His 5-foot-9 frame often carried over 200 pounds earning him the less-than-complimentary nicknames, "Fat Boy" if he played poorly, and "Fabulous Fat Man" if he played well. In 1950, Smythe engaged him in a "Battle of the Bulge" publicity stunt, fining and benching him until he got down to 189 lbs. Broda played it up for the press and trimmed the pounds to return to the lineup.
In 1943, the Second World War was raging in Europe and Broda joined the army, serving overseas with the Canadian Armed Forces. As the war wound down, he suddenly proclaimed he was through with hockey. Having never suffered more than a scratch playing in the NHL, he'd lost six teeth in an army hockey practice.
Despite his threat, Broda returned to the Leafs in January of 1946 for 15 games. Reclaiming his spot, he'd finish fourth in Hart Trophy voting after the 1946-47 season. He would lead Toronto to four more Stanley Cup finals, winning three in a row from 1947-49 with a final nail-biter against Montreal in 1951 in which all five games went into overtime.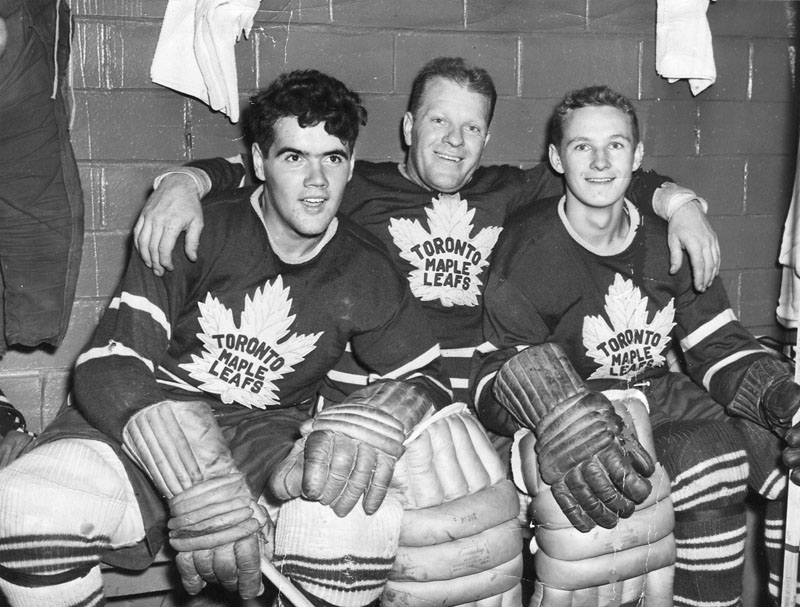 At 38 years of age, Broda retired after playing only one game in the 1951-52 season. He'd collected more shutouts (62) and wins (302) than any other Leaf goaltender in the club's history. Broda also boasted a remarkable postseason record. His career goals-against average in the playoffs was a remarkable 1.98 over 101 games with 60 wins and 13 shutouts.
Loading...
Turning to coaching for the next 14 years, he led the OHA Toronto Marlboros to back-to-back Memorial Cup championships in 1955 and 1956.
Inducted into the Hockey Hall of Fame in 1967, Broda died in 1972 at the age of 58.