Carson Carels is well aware of what his accomplishment means to the growth and development of his own hockey career. But, more importantly, the 15-year-old defenceman from Cypress River is also aware of what it means to the development of Pilot Mound Hockey Academy's U15 Prep program.
In only its second year of existence, Pilot Mound's U15 Prep hockey team turned out three Western Hockey League draft picks. Carels, however, became the academy's inaugural first-round selection, going 15th overall to the Prince George Cougars.
Carels admitted it was "a big deal," but his coach last season, a man who just happens to be his uncle, Danny Carels, knows what it means for the future of the academy.
Loading...
"To be able to say you have a first-rounder, it puts Pilot Mound on the map," said Coach Carels, who also had high praise for the program's two other selections – Benson Hirst and Liam Chartrand – who were both selected in the ninth round.
"There are still a lot of people outside of Manitoba who don't know what Pilot Mound is," Coach Carels added. "It's good to have a first-round pick because there are a lot of young kids who follow that Dub Draft and they see where everyone's playing and what options they have. It's good that players see that there is a bright future if you play at Pilot Mound.
"This was only our second year with this team and those kids have developed right along with the program. We had Carson and Liam for two years and it makes a big difference for them to be on the ice every day. Carson is a first-rounder. He's a good player with lots of potential who sees the game very well. He's a good skater, good on his edges, good deception, good 200-foot player. And he's still growing. He's six-feet tall now. His ceiling is pretty high."
The Western Hockey League came calling at Pilot Mound Hockey Academy and it definitely won't be the last time it finds good hockey players in that tiny Western Manitoba town. In just its second season, the Buffaloes have produced three WHL Draft picks. Let's meet them:
CARSON CARELS // CYPRESS RIVER // 6'0", 160 POUNDS // D
2023 WHL U15 Draft: First Round, 15th overall, Prince George Cougars
2022-23 Season: 10 goals, 32 points in 20 games.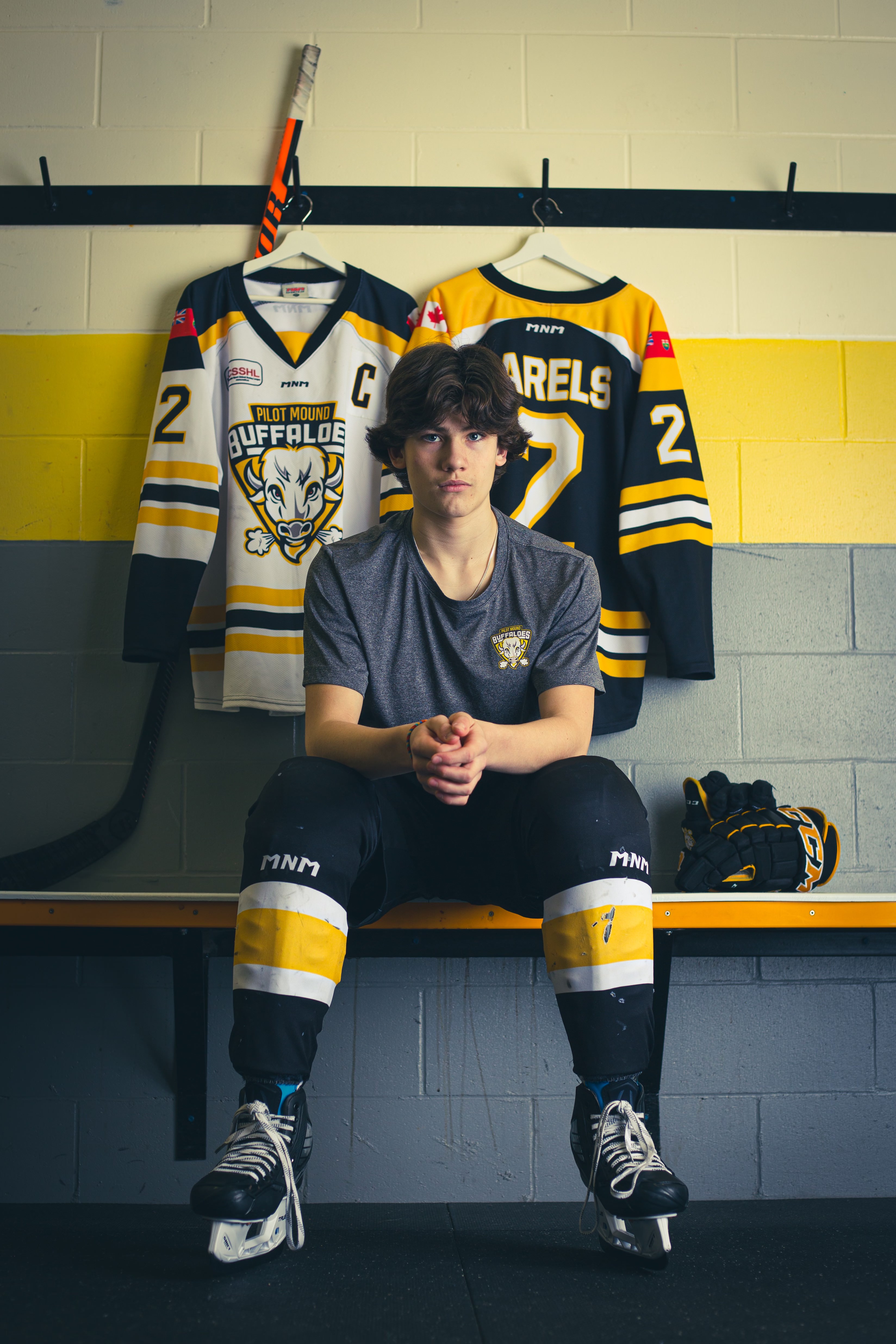 Not surprisingly, the day Carels was drafted, the first player ever from Pilot Mound to be taken in the first round of the WHL's U15 Draft, he was on his way to play hockey.
Loading...
"I was driving to the Provincial Top 40 prospects camp in Brandon," said the U15 Buffaloes' captain. "It was pretty wild, sitting in the car with my dad and seeing my name pop up."
The Carels family is hockey royalty is Southwestern Manitoba and Carson appears to be the "next one." Of course, like most of his relatives, when his hockey career is over (whenever that is), he'll head back to the farm and do what's really in the family's blood.
"I played all my minor hockey in Holland," he explained. "It was a good experience and I was always able to play up with older guys. Then, when I was 12, I moved to the city for one year to play with the St. Vital Vics and train with Evolution, but that was the COVID year and I didn't get many games.
"The next year, at 13, I moved to Pilot Mound to play for the U15 team. I've played two years at Pilot Mound and will be going back in the fall.
"Pilot Mound has been important to me because of the experiences I've had and how much they care about me. I was able to thrive in that environment and it made me a better player. The first year my coach was Kyle Nixon and this past year it was my uncle, Danny Carels, and Carson McConnell. That was fun. They gave me quite a bit of ice time, but they also made me learn to be accountable for everything I did."
Loading...
His future plans are as clear as a crisp winter morning on the farm. "I'll go to Prince George's fall camp at the end of August," he said. "Then this coming year, I'll play at Pilot Mound and then I'm hoping to make my WHL team at 16, but if I'm not, I'd like to play a year in the MJHL. After that the plan is when I'm done hockey, I'll be a farmer."
BENSON HIRST // LAC DU BONNET // 5'11, 165 POUNDS // D
2023 WHL U15 Draft: Ninth Round, 181st overall, Moose Jaw Warriors
2022-23 Season: 8 goals, 28 points in 27 games.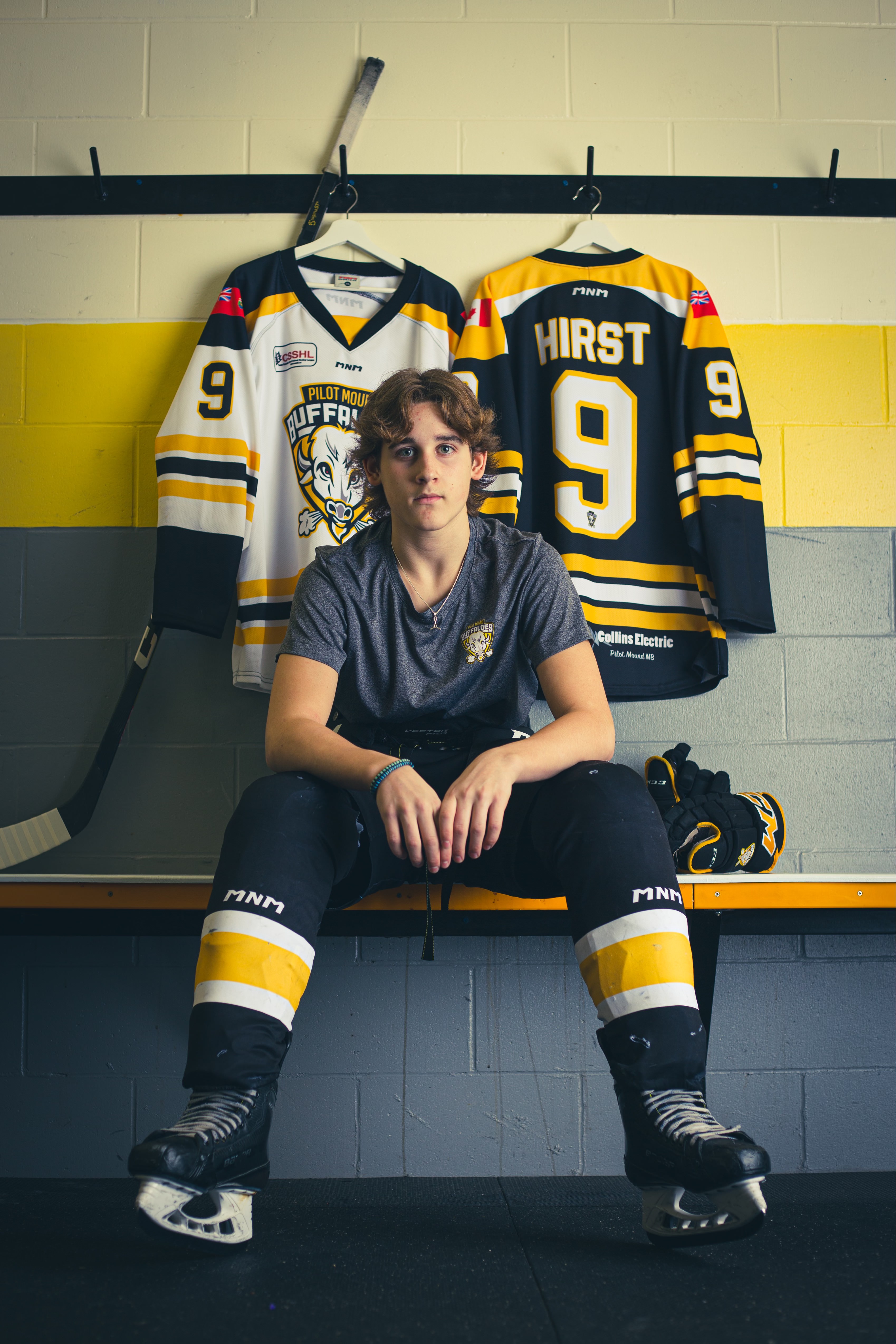 Hirst is spending the summer working as a labourer for his dad's construction company in Lac du Bonnet. It's tough work, but he's the first to admit it will keep him in shape. He's another player who loved his experience at Pilot Mound.
"I'm from Lac du Bonnet and started playing minor hockey there," he said. "I moved on to play Eastman Selects AA in Garson and then went to Pilot Mound. I'll be back to Pilot Mound this fall to play U17.
Loading...
"This will be my second year at PMHA and it was a good experience last year. I really enjoyed it. Everyone is very welcoming and it's a comfortable place to play. The people at the academy really care about you. And being on the ice every single day made me a better hockey player."
His future plans are quite clear. "When I'm 16, I'll try out for Moose Jaw and try to make their lineup," he said. "If that doesn't work out, then hopefully play Jr. A, or even play at the academy level again."
LIAM CHARTRAND // WINNIPEGOSIS // 5'9" 155 POUNDS // F
2023 WHL U15 Draft: Ninth Round, 185th overall, Medicine Hat Tigers
2022-23 Season: 15 goals, 34 points in 27 games.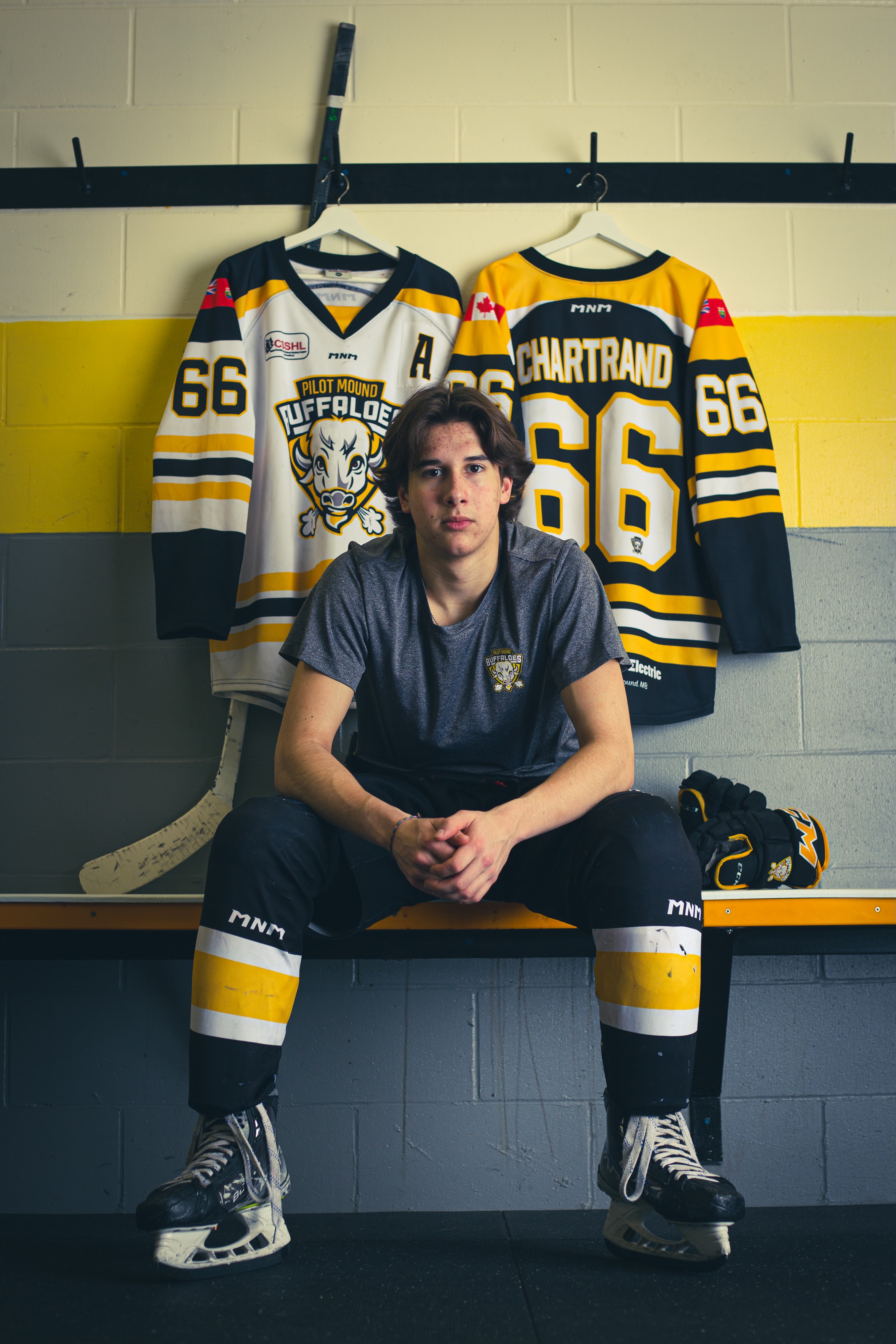 Chartrand has spent the summer training and relaxing with family in Winnipegosis, but he did attend the prospects camp in Medicine Hat and had a terrific experience.
Loading...
"I loved prospects camp, it was awesome," he said. "To skate every day and to get together with a group of guys that were great, it was amazing. It was a place I wanted to be and that's good."
Chartrand played two seasons at Pilot Mound but will play his 2023-24 season in Toronto.
"The first year I was asked to play at Pilot Mound I just went for a skate because it was the COVID year," he explained. "I thought it would be good for me to see what it would be like living away from home. If you're going to make it to the Western League it's something you have to do. I couldn't stay at home and expect to go anywhere because I wouldn't be ready when I had to leave.
"I left home at 13-years-old. It was my Grade 8 year and the first year at Pilot Mound, there were a lot of ups and downs and I was so young, but I learned to cope with it. You can only control what you do, and I definitely had to learn that the hard way. Last year, I was either going to go back to Pilot Mound or move to Toronto to play. I couldn't move to Toronto yet because that would have ruined my WHL Draft, so I went back to PMHA and had a lot more individual success and started to get better. I spent the year trying to be the best I could be and as a team, we started winning games and it was nice."
This coming season, Chartrand is moving to Toronto to play for the Markham Majors in the Greater Toronto Hockey League. It will be a long way from towns like Winnipegosis and Pilot Mound.
Loading...
"I started playing hockey when I was like three-years-old in Winnipegosis. In Novice, I moved to Dauphin to play minor hockey in order to get more development. I got better coaching in Dauphin. They really pushed me to be better and better. I also played spring hockey in Winnipeg and Brandon and that helped me a lot, but if I hadn't played in Dauphin, I wouldn't be where I am today."