ST. PAUL, Minn. – For Minnesota Wild centre Connor Dewar, pride in his Red River Métis heritage knows no bounds.
In fact, Dewar invited the makers of Becoming Wild, the YouTube Series on young Wild players, to come to his hometown in The Pas, Man., to not only meet his family and friends but to spend some time with his father, Jade, who has a serious grasp on Métis history and the Dewar family's place in it.
"I am a descendant of the Red River Métis," said Connor. "It's something that over the last few years I've come back to. I'm trying to learn more. It's something to be proud of. I'm very unique, especially the further south I go where the Métis Nation is almost unheard of. I'm definitely very proud of it."
Loading...
Dewar, 24, is a young man who has the right to be proud of everything he does. The 5-foot-10, 180-pound, left-handed shooting, checking centre was a third-round selection (92nd overall) by the Wild in the 2018 NHL Entry Draft. He was never expected to be a Western Hockey League player let alone an NHLer, but his commitment to the game and his dedication to hard work made him better to every scout, especially to another proud Métis man named Doug Sinclair – who was always Dewar's advocate.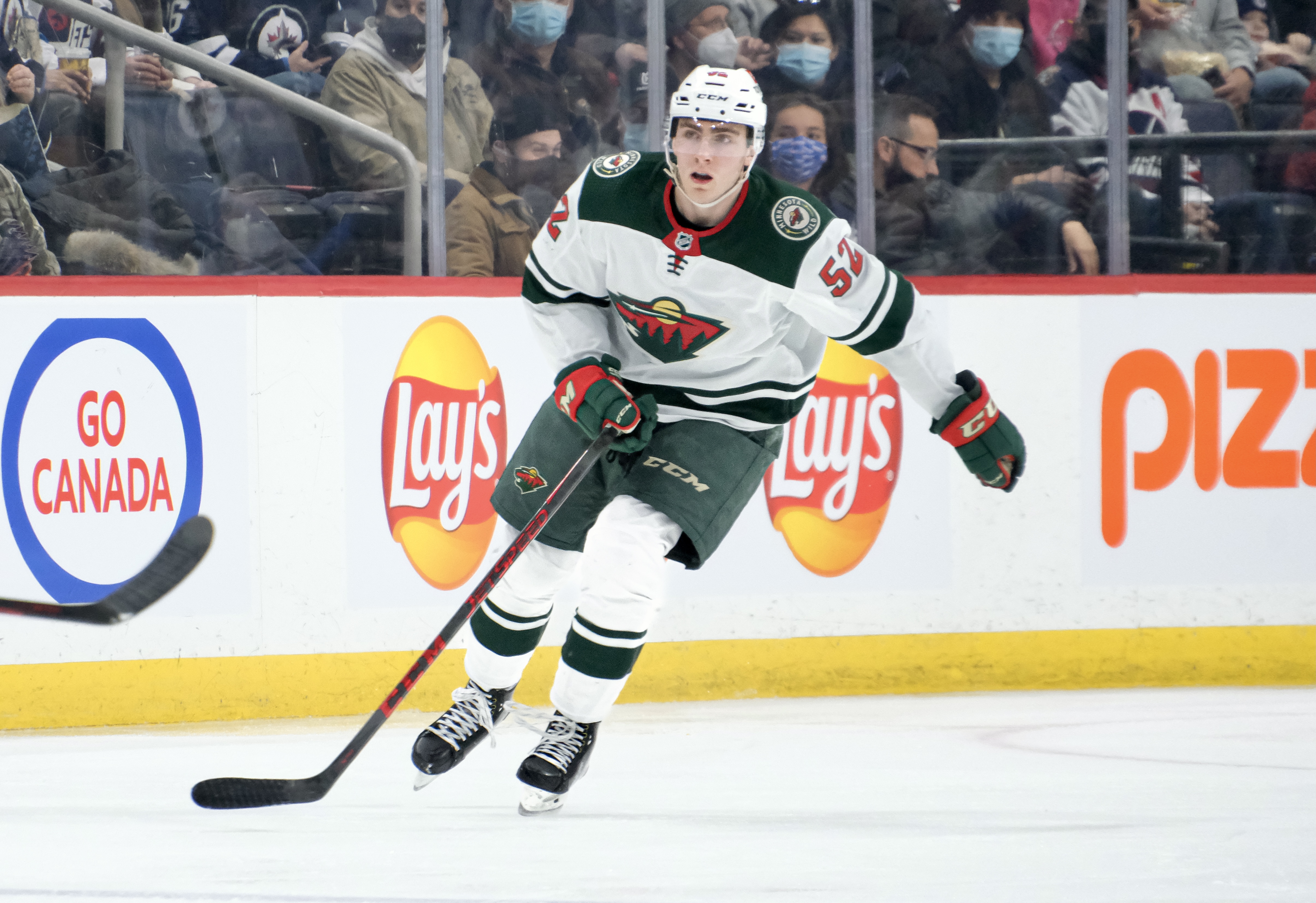 "He was a great five-on-five player when I scouted him and this past year, he was one of the best five-on-five players in the NHL," said Sinclair, who has been scouting Manitoba talent for the WHL's Everett Silvertips since 2021. "His will and his compete level were unmatched. He had hockey sense and compete and if you have that, it will capture my attention.
"Connor was a real solid selection for the Silvertips in the 2014 WHL Bantam Draft," Sinclair continued. "He was chosen in the fifth round with the 107th pick overall. I thought he could potentially be a home run as far as being a regular WHL player is concerned.
"Connor had a lot of intangibles I really liked as a Bantam player. I loved his skating and the fact that he always kept his feet moving. He also had a great work ethic and competed hard every time I was scouting one of his games. He was consistent and played a solid two-way, 200-foot game. He also had good smarts and he understood where he needed to be on the ice as a centreman -- he was always in the right position. His skill set was not too bad either.
"I suppose the knock on him in Bantam was that he was on the smaller and slighter side and that he was not a prolific scorer. That was why he was available in the fifth round. He was one of those solid Bantams and a real good Midget player who projected to be an even better Junior."
Dewar was a late draft pick in the WHL and a relatively late draft pick in the NHL and yet through commitment and perseverance, he has earned a regular spot on a National Hockey League roster.
Last season, in 81 games with Minnesota, he had six goals and 18 points. His Métis upbringing certainly had a lot to do with his current success.
Loading...
"You should be proud of who you are, I guess we're a minority but we're traditionally fighters. There was only one guy from The Pas when I was growing up who played in the NHL and that was Curt Giles who played for Minnesota," his father Jade told Becoming Wild. "I saw hockey cards with The Pas, Manitoba on it and that was a big thing for me. I would expect that would be the same for the kids from around here when they see a Connor Dewar hockey card."
Connor's entire family agreed that Connor has always been virtually addicted to playing hockey. He has always loved the game more than anything else. Recently, however, his heritage has become extremely important to him, as well.
"Jade's mom has always kept a really strong knowledge of the Métis heritage and she passed the knowledge on to her family," said Connor's mom, Kim Marnock. "It was good for them to understand. It gives Connor a sense of purpose and everyone wants that. It's great that he wants to represent the Manitoba Métis Federation as well as the northern kids. We're all very proud of him."