THEY SAY LIGHTNING NEVER STRIKES THE SAME PLACE TWICE.
For general manager Jeff Mitchell, his new head coach Tyler Anderson and the Manitoba Major Junior Hockey League's St. Vital Victorias, that old chestnut couldn't be further from the truth.
"Last year was a successful season for the Vics, especially after not making it out of the first round for what I think was 13 years, and to the finals for about 20 years," Mitchell told Game On. "So, it's been a while, but we got to fill the barn up and we're looking to do it all over again this season."
Loading...
This offseason, after five years behind the bench and an appearance in the 2022-23 league final, Mitchell stepped down from his role as head coach and moved into the GM's seat at St. Vital Arena.
"I've been coaching hockey since I aged out some 12 years ago," he reflected. "And of those 12 years, I think eight of those have been Junior hockey and two of them have been provincial Midget. So, lots of travel and lots of time away from personal. Now I'm able to have a little bit more time to myself, but I still get to remain involved and stay around the rink."
And what exactly was Mitchell's first order of business for the 2023-24 season? Finding a new head coach and replacement coaching staff, of course.
"The biggest thing that I'm excited about is that there is a new, fresh look to our coaching staff," he shared. "I hired our new head coach Tyler Anderson because he and I share the same mindset of being competitive on a year-after-year basis and putting together a team that can compete for a championship. Nothing changes for us. We prepare the same going into the season. We want to set the best roster by January 10th that will bring us into that strong playoff run and roll with it as long as we can."
Finishing fourth with a 26-16-3 regular season record in 2022-23, St. Vital moved all the way through the postseason to the final against the almighty St. James Canucks, where the team with the unheralded .900 win percentage came out on top.
"Some of those playoff games, those two Game Sevens in the first and second round were absolutely crazy," Mitchell added. "Our fan support was second to none; they are just the best. And now we get to do it all again. I know our returning guys are quite excited for this new season as well. It's also a good chance for them to showcase and prove themselves again to our new coaching staff."
Leading the charge is Anderson, who spent the 2022-23 season as an assistant in the MJHL for his hometown Niverville Nighthawks. An accomplished Junior and college-level athlete, the 27-year-old is now tasked with bringing his runner-up squad back to the level it last played at and staying competitive with what is expected to be another sensational St. James team. According to his new GM, Anderson has all the tools to do just that.
Loading...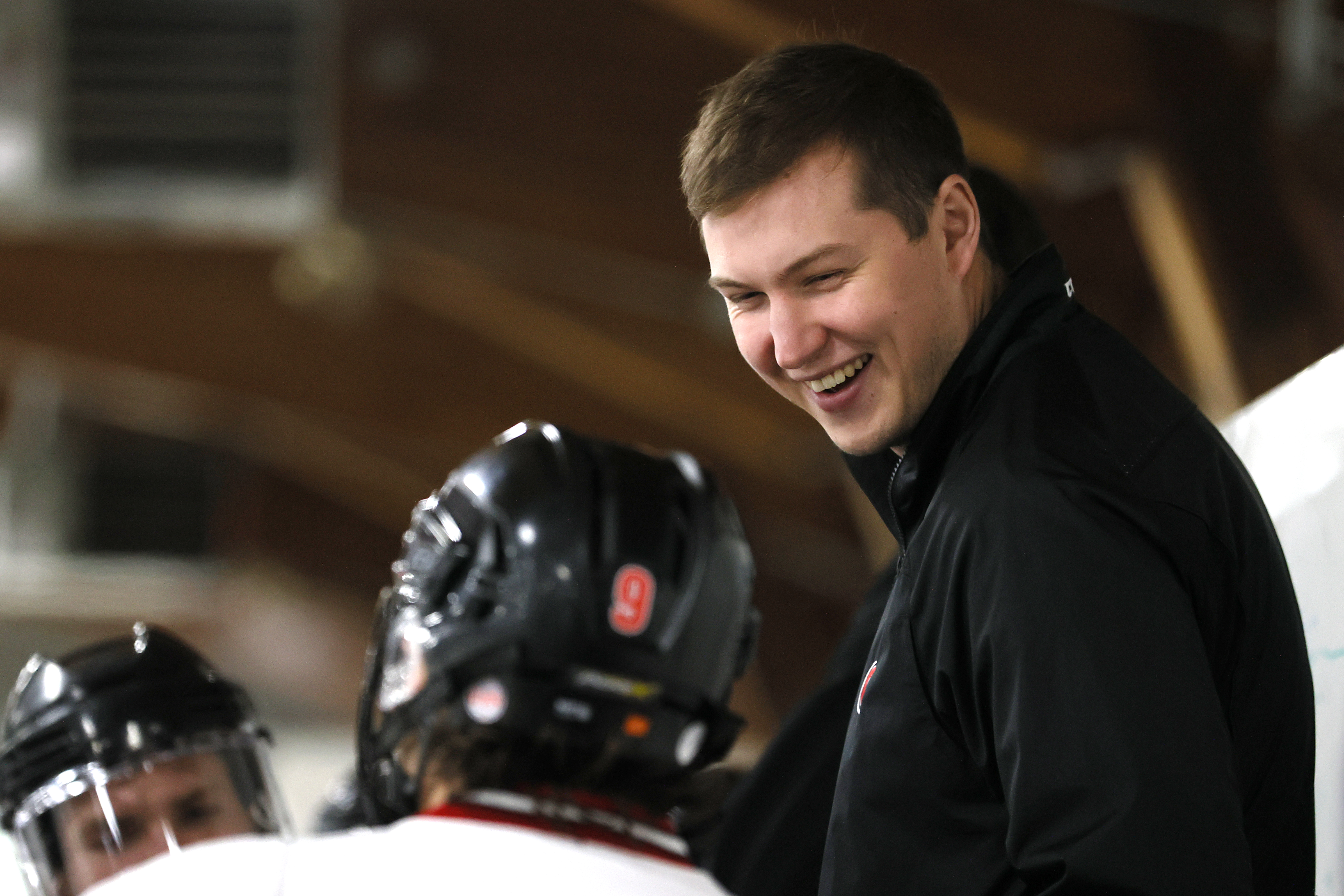 "For me, it was about wanting to bring in that right person," Mitchell said of Anderson. "If you have good people around, you can create good culture and the guys will compete for you. Ty is that guy. He's a good person, he's mature and has played high-level hockey and has a high-level hockey sense. He has been coaching not only in hockey but also in ball hockey and just recently was one of the assistant coaches for Team Canada. He's got that pedigree on his playing resume and his coaching resume. It's going to show, and it's going to show real quick in our league."
And that league, according to Mitchell, has seen significant growth in terms of player education not only over his five seasons with the Vics, but also over the past 10-15 years. With athletes recently putting more of a focus on their post-secondary schooling, the limited practice and game schedule – paired with shorter commutes and easier travel arrangements – makes for the ultimate player-first experience.
"Priorities are switching a little bit these days," Mitchell said. "Some guys are looking to get into school a little heavier at a younger age, so we're seeing some talent come straight into the league that we might not have seen happen before. And this is bringing the same excitement that you're seeing in different Junior leagues within our province.
"That's the added bonus of having that city-based team. Your fanbase can be excited because they can literally drive two minutes down the street and they're at one of those rinks. Whether it's a home game or an away game. You're less than 15 minutes away from four of the teams in the league, and then less than half an hour away from 90 per cent of the teams. It's great hockey, it's competitive and there is a great amount of parity in the league. Every night you're getting a great show for the money you're paying."