Mariko and Vincent Bercier came from The Pas and fell in love with the place. Athol Murray College of Notre Dame in tiny Wilcox, Sask., became a home away from home for the two young hockey players who have thrived in the small town on the prairie.
"These young guys are completely committed to Notre Dame and they just love it here," said Billy Keane, the Winnipegger who is now the school's hockey program co-ordinator. "But I understand why they love it. The entire staff at Notre Dame supports every student-athlete and they are all so passionate about it. These people have the Hounds logo tattooed on their hearts. It's quite something.
"It's like playing at university. You look at the people who have played and studied at Notre Dame and the legacy they have left on the National Hockey League and at universities and colleges across the entire hockey world, and you have a program that says to a young hockey player: 'These are the people who have played in this program, so this is where I want to be.' The name Notre Dame Hounds takes on almost legendary status across the hockey world."
Loading...
Mariko, the older of the two brothers, has used his time at Notre Dame to develop into one of the finest young goaltenders in Western Canada. In fact, back in May, he led Team Manitoba to a gold medal and was named the Top Goaltender at the National Aboriginal Hockey Championship.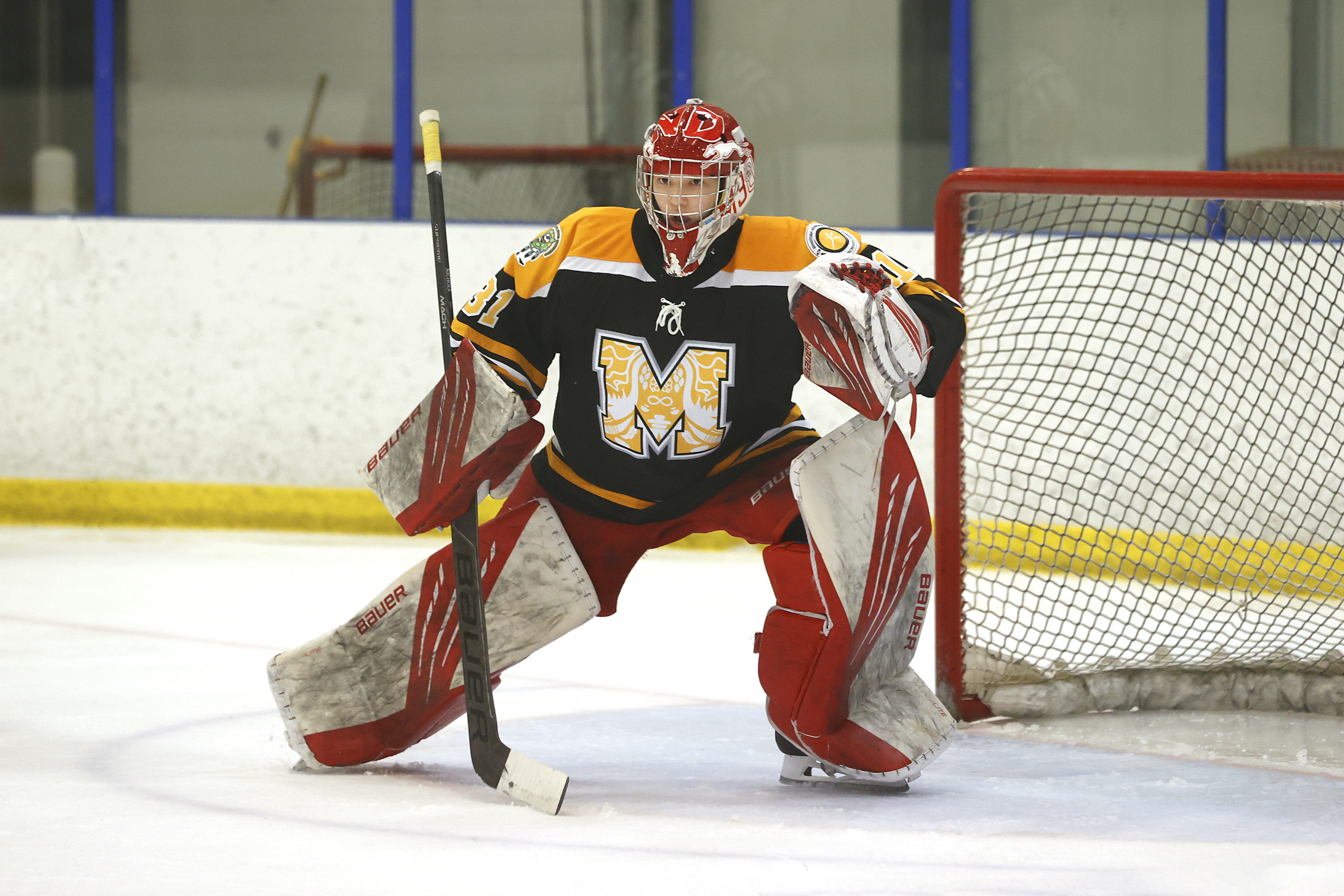 "This is an amazing place," said Keane. "More Manitoba kids need to learn about it and that's been my job. Hockey is important here, but this school is quite remarkable. I have some buddies who are alumni and they always raved about it, but you really don't know what it's like until you're in it. When we say student-athlete here, we mean that. It's student first. Education always comes first."
With a graduation rate of 100 per cent including 80 per cent of the student population achieving honour roll status, the facts speak for themselves.
Founded by Father (Père) Athol Murray and the Sisters of Charity in 1920 within the town (pop: 258) of Wilcox, Sask., hockey has been part of the school's daily life almost from Day 1.
Today, the campus features a full-sized Olympic ice surface, a state-of-the-art off-ice skills training facility, a high-performance training facility including a university calibre weight room and cardio centre with a certified strength and conditioning coach, athletic therapy staff, a fully equipped gymnasium and elite coaches with provincial, national and international experience.
The Hounds ice a team in the Saskatchewan Junior A Hockey League, five U18 teams, U15, U16 and U17 male teams and two U18 female teams (AA and AAA). Female hockey is exploding around the world and Notre Dame is a major source of female players for college and university teams as well as the pros.
The U18 AAA Hounds have won the TELUS Cup five times, most recently in 2018, with both the male and female U18AAA teams having competed in the 2022 National Championships (TELUS & Esso Cups respectively) after having both won Western Canadian Nationals. The school also operates competitive teams in athletics, baseball, softball, basketball, football, rugby, soccer, golf, volleyball, badminton, ultimate, cross country, lacrosse and Esports.
Loading...
But for Keane, one of the things that impressed him most was the emphasis on academics. According to the school's mission statement: "Notre Dame is a caring, safe, prairie community dedicated to the development of intellectual, social, emotional, spiritual and physical qualities of our students with a passion for life-long learning. Through a strong boarding environment, and a balance of mind, body and spirit, we prepare our students for life."
"Notre Dame Hockey teams compete in some of the most respected leagues and tournaments for U15, U16, U17 and U18, which includes the CSSHL, SMHA and Junior hockey in North America (SJHL/CJHL). Our student-athletes are expected to carry a full academic workload, maintain a high grade point average, contribute to the school community and be accountable for their actions both on and off the ice."
It's general knowledge that most young men and women who play prep school, Junior hockey or college hockey, do not wind up in the NHL or the pros, but a look at the school's alumni suggests that a good number do. Notre Dame has developed more than 215 alumni who have been drafted and have either played or coached (or both) in the NHL alone, with hundreds more having signed pro contracts in other leagues worldwide. In fact, no other high school in the world has developed more elite, Junior, NCAA, USPORT, National, Olympic and professional hockey players than Athol Murray College of Notre Dame.
As an example, Hounds' Brad Richards and Vincent Lecavalier won a Stanley Cup together in Tampa and currently 20 Hounds alumni are playing, coaching or working in the NHL. People such as Jaden Schwartz, Dylan Ferguson, Morgan Rielly, Jordan Eberle, Dillon Dubè, Sean Couturier, Tyler Myers, and Haydn Fleury are playing while Barry Trotz, Jon Cooper and Rod Brind'Amour are head coaches. Most recently, Notre Dame alum Brayden McNabb won the 2023 Stanley Cup with the Vegas Golden Knights.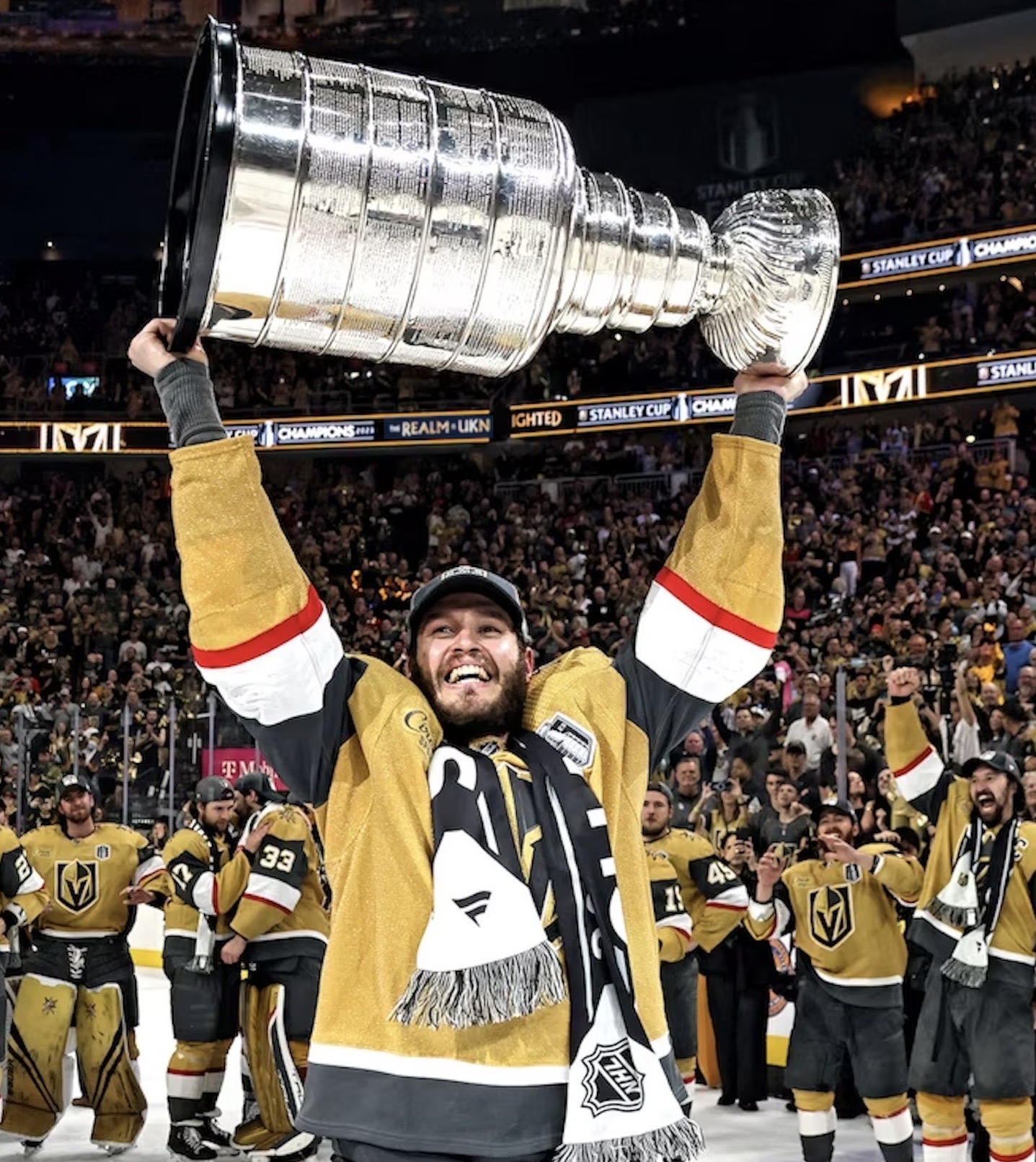 Notre Dame offers every hockey student-athlete a world-class private school experience complete with challenging academic and leadership opportunities that develop the entire student. The university-style campus provides all the amenities right on your doorstep including four dormitories, a cafeteria, brand-new state-of-the-art classrooms, science labs, a healthcare facility, an arts facility and much more. Many Notre Dame hockey players are multi-sport athletes who also participate in the music and arts programs to enhance their Notre Dame experience.
Loading...
"And when you combine the high level of coaching, practices, off-ice training and game schedules with ideal facilities, you offer the perfect training environment for players to develop," said Keane. "And when you add in the academic side, there is no better place for a young person – male or female -- to play the game."
Check out the website www.notredame.ca for more information on admissions, staff, history, academics and campus life or to register for one of Notre Dame's Spring or Summer Hockey Camps or to book a campus day tour.