For Larry Pagdato, there couldn't have been a better opportunity for his daughters to showcase their Filipino heritage than the one they were presented with in early September.
"So, back in August, somehow, my daughter and Team Philippines got in contact and they invited her to the Women's Union tournament in Al Ain in the United Arab Emirates (UAE)," Pagdato told Game On. "She told them she also has a sister who plays goalie for Mount Allison University in New Brunswick. They said it was a perfect fit, as they needed another goalie for their tournament. So, my two girls and one of their friends headed overseas to join Team Philippines."
Hanna, 20, and Larissa, 23, Pagdato – who were both born in Winnipeg – travelled with their father to Dubai for the September 5-9 tournament. The event did come with costs upwards of $12K, but Pagdato was willing to dish out for this once-in-a-lifetime experience.
Loading...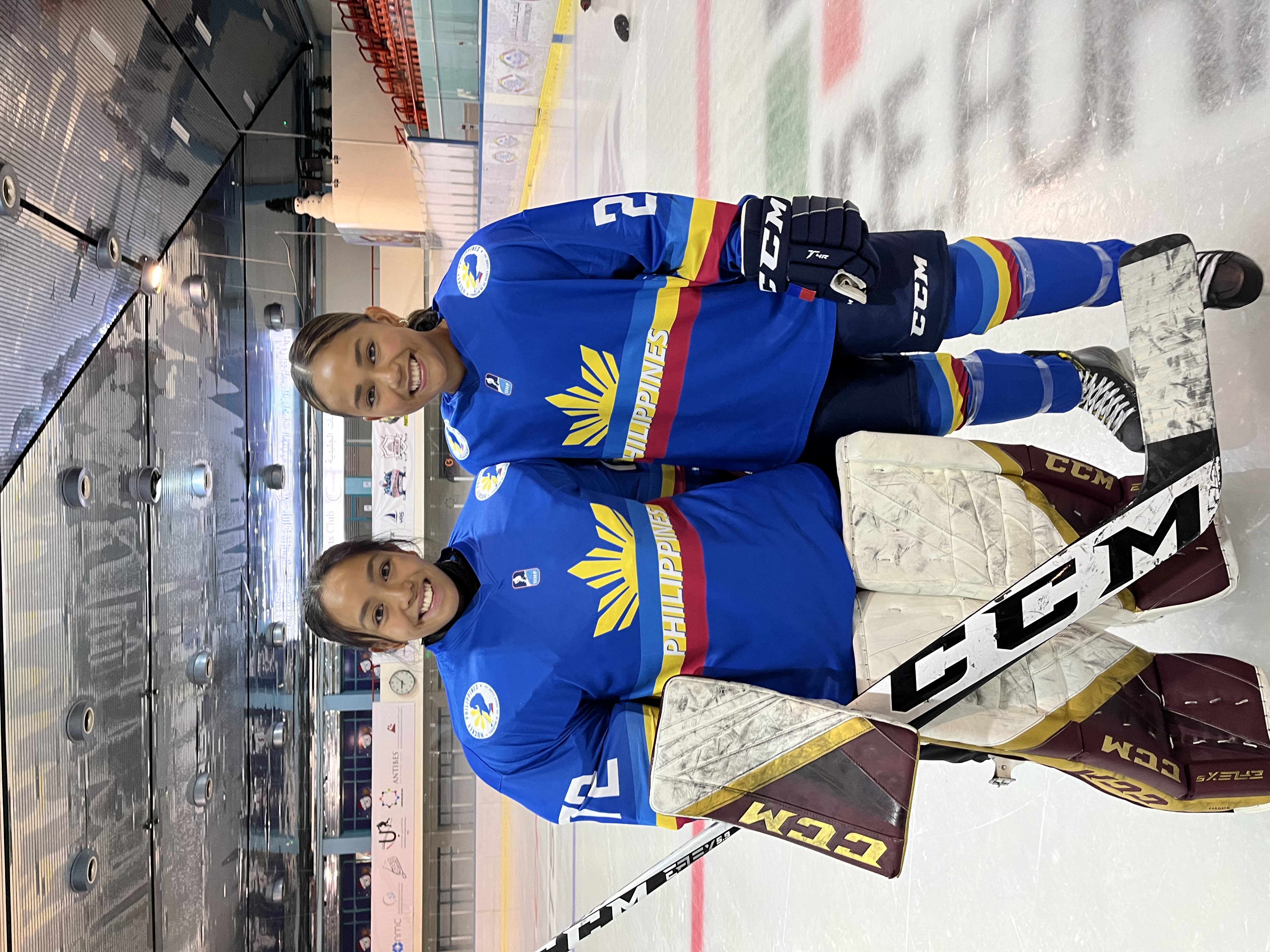 The Fort Garry products were joined on Team Philippines by Hanna's former RINK Hockey Academy teammate Jordy Wyant, who is currently playing for Saint Mary's University in Minnesota. A number of awards were collected by the three Manitobans, as each player took home a Player of the Game trophy, Wyant was the highest-scoring player in the tournament, while all three were selected to play in the all-star game following the closing ceremonies.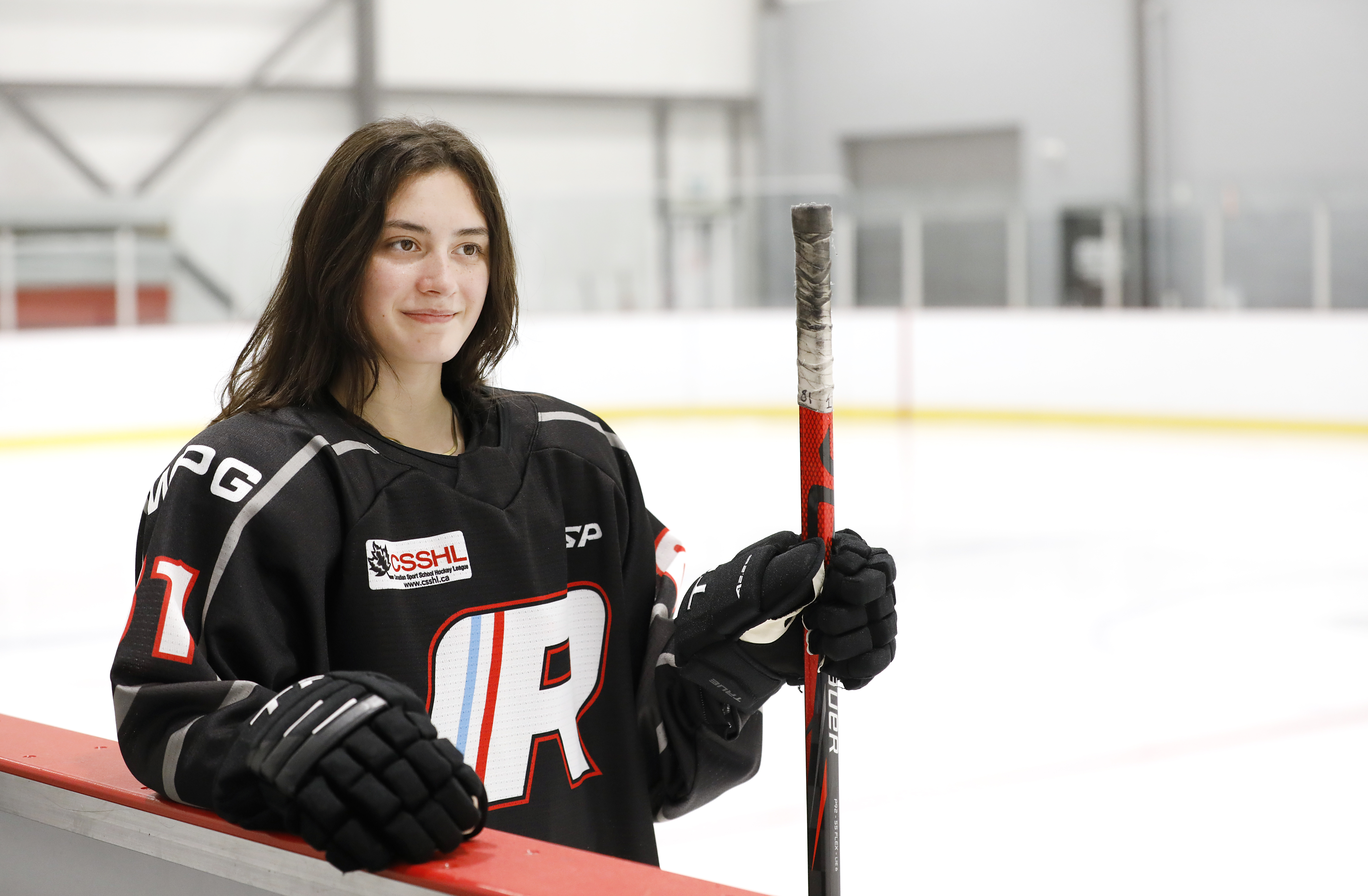 "This was completely out of the blue," he said. "My wife and I weren't sure how we were going to afford it, but if they get a chance to wear the Team Philippines jersey, we'd do whatever it takes. As long as they get to pull on that jersey, I don't care what happens after that. It's just one of those things as a parent, these girls have been playing for so long. This is maybe a bit of a reward for them and for us as well, a chance to represent their country and heritage."
Hanna, who is entering her third year as a goaltender for Mount Allison, spent her Grade 11 and 12 seasons training at RINK Hockey Academy in Winnipeg. She played from 2019-21 as the team's backstop at the facility situated just eight minutes from her family home. The tournament in UAE served as an opportunity for Hanna not only to suit up for her country but also to dig deeper into her Filipino roots.
"As a second-generation immigrant, this was a unique opportunity for me to reconnect with my cultural roots through the sport I have grown up with and love," Hanna said. "The game today faces an under-representation of cultural diversity, and this tournament allowed us to encourage growth of the game in countries that are beginning to develop their hockey programs. In my time with Team Philippines, I hope to inspire more people of any race or ethnicity in Winnipeg to join the hockey community."
According to her dad, basketball was always his sport of choice, but when the girls started asking about hockey, he knew he was going to be in for quite the ride.
"You know us Filipinos, we are big on basketball," Larry laughed. "Every year, Larissa and Hanna would keep pushing and just keep wanting to play hockey and begging us to sign them up. But I am so glad. Hockey is such a good family community. I've been able to meet so many good parents and families. It was my social life the last number of years, just hanging out with those guys at tournaments and going to the arenas. I miss that now, driving them to practices and whatnot."
For Larissa, playing hockey has actually been on the back burner for the past little while. With hopes of a December 2023 university graduation, she was forced to step away from the Manitoba Women's Junior Hockey League last year in order to focus on her athletic therapy education. She has, however, been coaching the female U13 program with the True North Youth Foundation, in order to stay involved in the game. This tournament in UAE marked the first time that the sisters suited up on the same team.
Loading...
"We're three years apart, so we've never had the chance to play together in our careers so far," Larissa said. "We have been so lucky to have our parents' support throughout our hockey careers, so it's great for them to see us on the ice at the same time for once. Our parents were both born in the Philippines and haven't been back home since they came to Canada. They've made endless sacrifices for us, and Hanna and I feel so proud to be representing our family's cultural homeland."
The Winnipeg Jets graciously provided the team with Filipino Heritage shirts and hoodies, which were worn proudly by all players during warmups in UAE. Although Team Philippines lost 2-1 in the semifinal, the memories made overseas will last a lifetime.
"From my minor hockey days to playing at the prep level, then to the U-Sport level, I have learned many important life lessons on the values of teamwork, resilience and determination," Hanna concluded. "I have also met many amazing teammates and coaches who have greatly influenced my life. This tournament has expanded the horizon of opportunities for the next generation of hockey players and shows that passion knows no limits."