THERE AREN'T MANY THINGS THAT KIAN HODGINS AND TYNAN EWART HAVE IN COMMON.
After all, Ewart is from Duncan, B.C., while Hodgins is from Ottawa. Ewart left Pilot Mound Hockey Academy and played in the Saskatchewan Jr. A Hockey League, while Hodgins left PMHA and played Junior in the United States' EHLP with the Adirondack Thunder. Ewart is a defenceman while Hodgins is a goalie. The list goes on.
However, what these two young hockey stars do have in common is that they both played for the Pilot Mound Buffaloes and both have gone on to earn themselves tremendous opportunities in the game.
Loading...
This season, the 16-year-old Hodgins will play for the Gatineau Olympiques in the Quebec Major Junior Hockey League while the 21-year-old Ewart will join the NCAA D-1 St. Cloud State University Huskies.
Odds are, both players will get the opportunity to live their dreams and play the game professionally, and both players know they took their first big step to achieving those dreams when they signed up to play with the PMHA Buffaloes.
EXCITEMENT
"Everyone is very excited for me, it's awesome," said Hodgins, via telephone from his home in Ottawa. "I was born in Ottawa but I grew up in Montreal so I learned to play hockey there and I became a Habs fan. When I tell people in Ottawa that I'm a Habs fan, they're hesitant to get to know me. I learned to play in Montreal and then moved back to Ottawa when I was about six and that's when I became a goalie.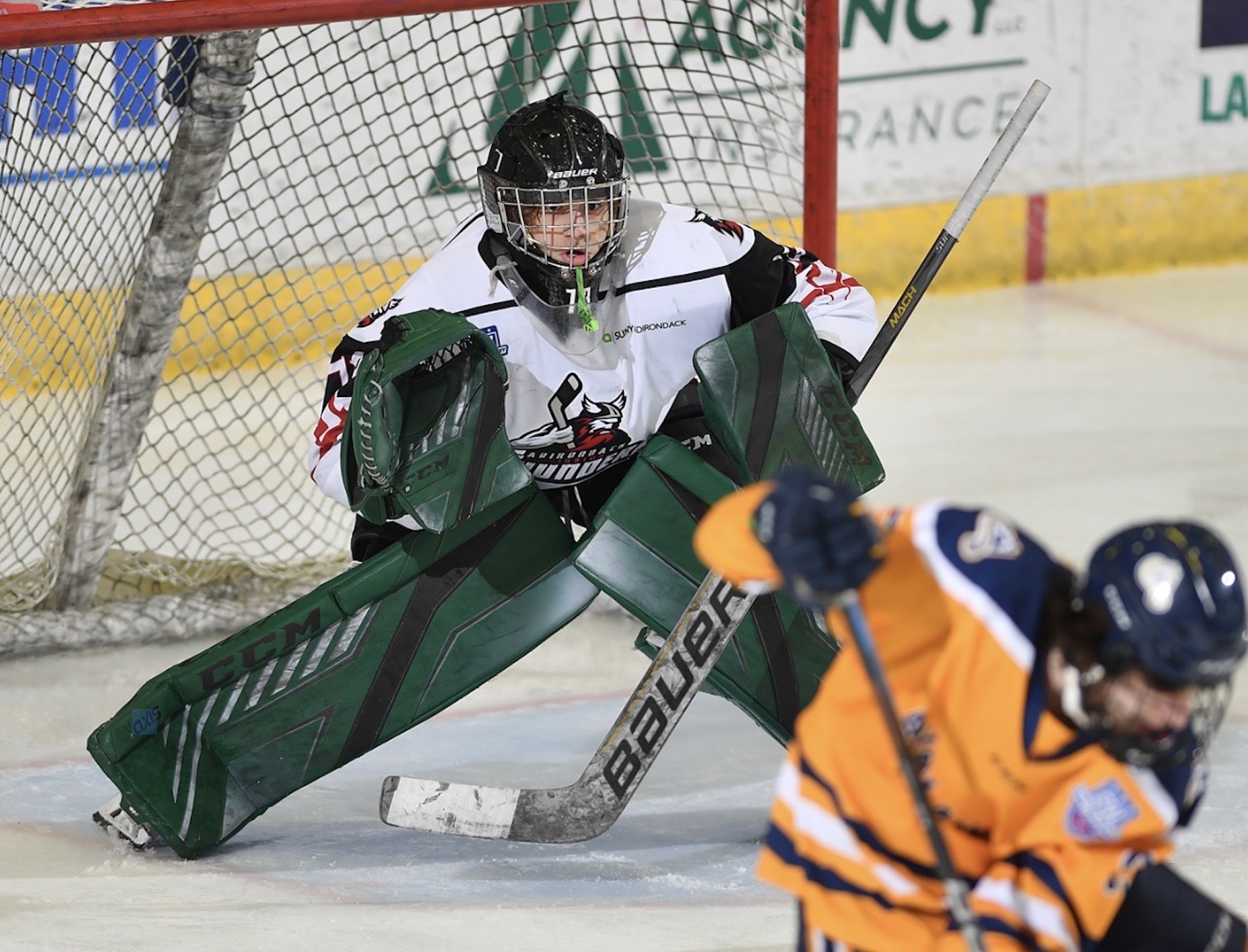 "I played hockey in Eastern Ontario and then I moved to Pilot Mound when I was 14, in my Grade 10 year, and that was a blast. After a great year at Pilot Mound, I played a year of Junior in the States and now I'm back home playing in the Q."
Hodgins got to Pilot Mound because PMHA founder and lifelong hockey coach and general manager, Rod Collins, is always scouting.
"Rod saw me somewhere and he called my dad," explained Hodgins. "My dad said, 'We're interested, for sure,' and then Gordie Tumilson, the goalie coach at Pilot Mound, gave my mom a call and she just loved Gordie. She was like, 'Yeah, you're going to Pilot Mound.'
"So, I talked to Gordie, and he convinced me that, at the time, it was all about development and I'd get that opportunity to develop at Pilot Mound. My parents believed in that. Here in Ottawa, we had visibility but not much actual development. Because of that phone call, Gordie's become my guy. He's always been in my corner.
Loading...
"I think that's what helped me at Olympiques camp. If I had just gone to the camp without my experience at Pilot Mound, I don't think I would have done as well as I did. But because of my year of development at Pilot Mound, it really helped me play well and make the team."
A NEW EXPERIENCE
Hodgins is heading into his senior year of high school but in order to best manage his time and play in the highly competitive and travel-heavy QMJHL, he'll finish in two years.
"Some of it will be done online," Hodgins explained. "It's going to be interesting to see how that's going to work. But it will teach me how to balance things out and it will be good for me later in life."
While Hodgins travelled across the country to attend Pilot Mound at the age of 14, he admits that he's still a little nervous moving up to the QMJHL at what is a very young age.
"I'm a little nervous," he said. "I'm 16, so there will be a lot of older guys. I've always played in leagues with older guys, but this is a lot different. These are guys who are older and a lot better, faster and deserve to be there so it will be interesting to see how I do."
Loading...
He might be a mere 16-year-old but he's also the second tallest player on the team at 6-foot-4. He's a big goalie who is only going to get quicker, more confident and yes, even bigger.
"I have a lot more room and time to grow," he said with a laugh. "Hopefully, I'll be a big goaltender who won't give the shooters much to look at. My goal is to make sure the shooter has nothing to look at. He'll have to be good enough to go post and in. I could never do that. That's why I'm happy to be a goalie. Just stop the puck."
A NEW HUSKY
Ewart, meanwhile is a 6-foot-2, 180-pound defenceman from Duncan, B.C., who was named the SJHL's Top Defenceman this season and impressed a myriad of scouts at the 2023 Centennial Cup tournament in Portage la Prairie.
"Tynan was the best defenceman in our league," said Battlefords head coach Brayden Klimosko. "He played in every role for us. He was in our top pairing, he was the workhouse and overall he was one of the guys who made me a better coach because I could rely on him in every situation in every game."
This past season, Ewart led the SJHL in scoring by a D-man with eight goals and 56 points in 55 games, but back in 2019-20 at Pilot Mound, he was the CSSHL's Top Defenceman and Most Valuable Player.
Loading...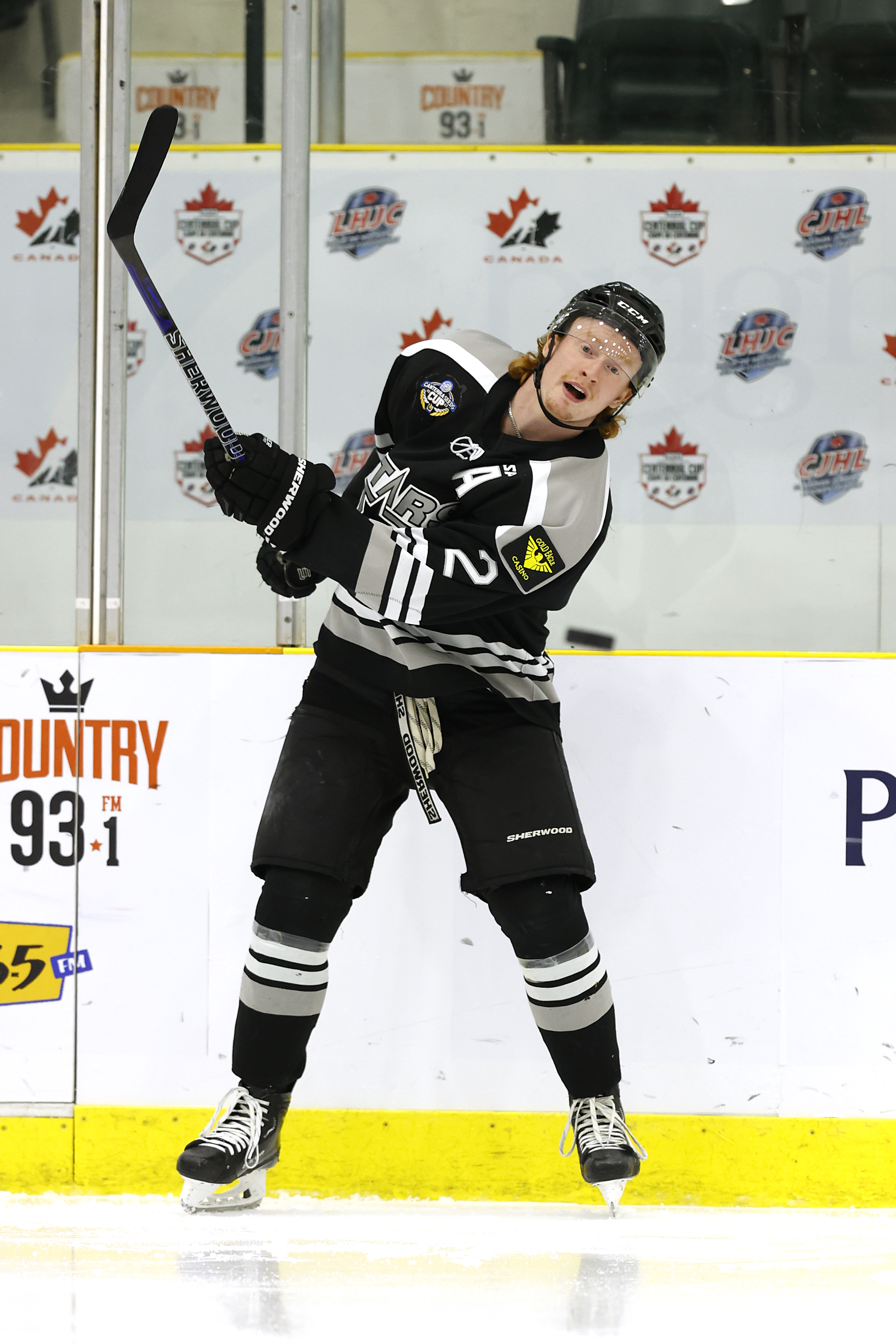 Ewart started playing hockey in Duncan when he was four or five. He played all his minor hockey there and then, for his Bantam years, moved to Victoria.
"After Grade 9, my parents and I started to think about academy hockey and one of my coaches in B.C., Dylan Livingston, said he had played for (Pilot Mound's) Rod (Collins) at Notre Dame and thought that playing for Rod at Pilot Mound would be good for me," Ewart said.
"So, we came out and visited the place and stayed for three or four days and I decided it was the best fit for me. I stayed three years and the reason for that was pretty simple: I loved it there. I loved the fact that it was a small community and from just about the first day here, I really got involved in the community. It was really great to be part of something that's more than just hockey."
This season, due in no small way to his success at Pilot Mound – he helped the Buffaloes capture a CSSHL Midget Varsity Championship and an NAPHL Championship – he'll start this season with the SCSU Huskies, a member of the National Collegiate Hockey Conference.
"The big reason for my decision to play at Pilot Mound is that I really wanted to play NCAA hockey," Ewart said. "That was always the goal. I want to keep playing hockey for as long as I can and I really wanted to play college hockey."
Loading...
This year, two of the best Buffaloes from the recent past will have the opportunity to start living their dreams. Obviously, if you play at Pilot Mound, you can play anywhere.