OLIVIA CVAR #9
FORWARD // SHOOTS LEFT // BH BLAZERS '19 // BORN FEB. 23, 2001 // STONEWALL, MANITOBA
4 GOALS | 6 ASSISTS | 10 POINTS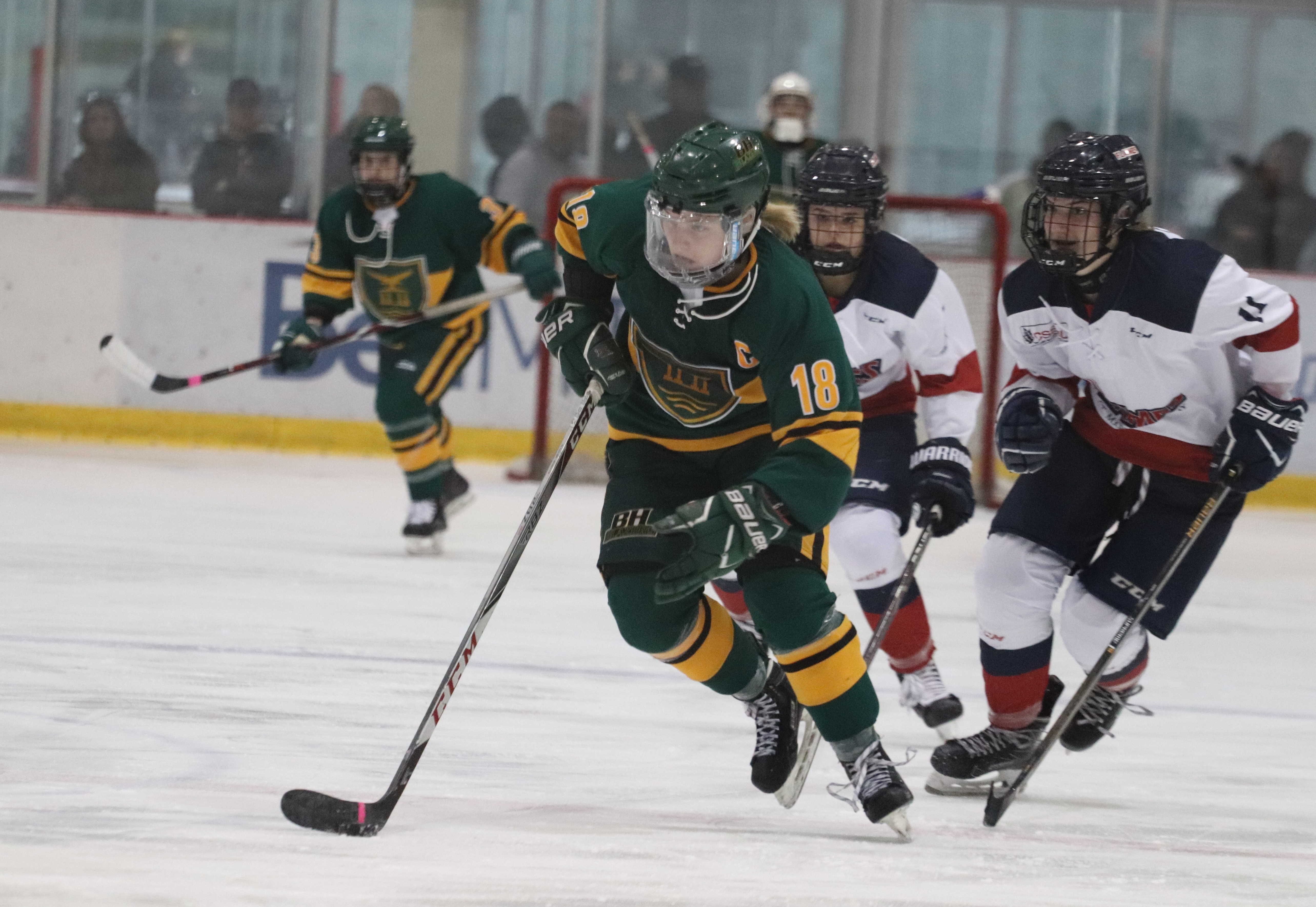 ABOUT ME
Attending Balmoral Hall School for grades 10 through 12 helped prepare me to handle the rigorous demands of post-secondary education and playing NCAA Division I hockey. In 2019, I was fortunate to be captain of the Junior Women's Hockey League (JWHL) champions, defeating NAHA 3-2 in overtime. I had 25 goals and 23 assists in 28 games during that final season. Enrolling at St. Cloud State University in the fall of 2019, I have just graduated magna cum laude with a bachelor of science in elementary education.
LATEST HIGHLIGHTS
I was nominated by St. Cloud State for the Western Collegiate Hockey Association (WCHA) Outstanding Student-Athlete Award.
Loading...
THE FUTURE ME
I have decided to attend Mercyhurst University as a graduate student to pursue a post-baccalaureate certificate in public health and wellness. This summer, I travelled to Sweden with Mercyhurst to play a series of games against the Swedish national and development teams. After my fifth year, I would like to play professionally in North America or Europe, and eventually, I would welcome the opportunity to come back home to teach elementary students and/or coach at the prep or collegiate levels.