IT IS TIME FOR THE 2023-24 MANITOBA WOMEN'S JUNIOR HOCKEY LEAGUE SEASON TO BEGIN.
Tryouts have been completed, the dispersal draft is now a piece of ancient history, and parent meetings, practices and 'meet the coaches' sessions are officially over.
With a new season also comes a new team – or rather, a returning team – as the Polar Ice are back in the fold for 2023-24 following a three-year hiatus from the league.
Loading...
"I have been in this league well over 10 years now, and personally, I've never been more excited for a season, and that's besides the return of the Polar Ice – that's just the tip of the iceberg," said league executive and official broadcast partner Michael Gerl in a pre-season interview with Game On. "There's not much that I haven't seen, but I'm telling you, I'm just really excited for things to get going here. It's going to be an absolutely great season and I can't wait."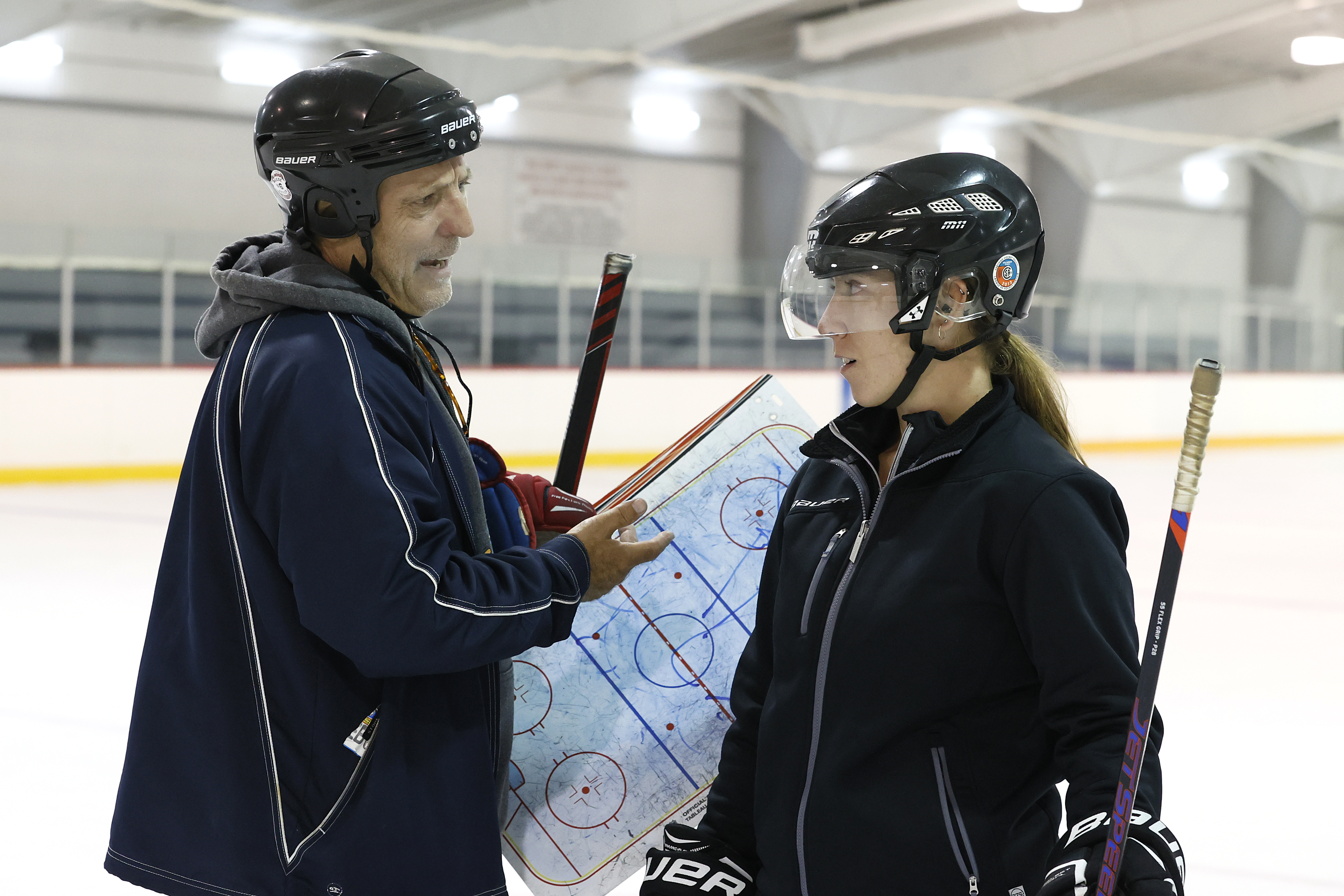 So, what is it that makes Gerl so excited for the new year if it isn't only the league's return to seven teams? Well, for starters, it's also the return of some important league members and the continuation of the hockey careers of others.
"By my count, there are now at least eight or 10 former league players on the bench on our team coaching staffs this year," Gerl said. "Also, the Prairie Blaze have Kevin Monkman returning with Dale Bear after a one-year hiatus. So, from that perspective, I am super excited. All of these players from the last four or five years are now coming back as coaches. So, to me, that's exciting and shows that our league is worth it for so many young players."
On the flip side of the coin is the new crop of rookies entering the 2023-24 season as first-year MWJHL players. Thanks to an influx in registration, the league was able to bring back its seventh team, allowing more competition, players and coaching staff overall.
"It was unfortunate circumstances that the Polar Ice had to leave the league when they did," Gerl added. "You never want a league coming out of COVID to have to drop a team because of numbers. The Ice were one of the original founding members of the league. They lost in the final to the Silvertips in the 2019-20 shortened year where the winner of the third period of the third game of the best-of-five championship ended the season. That was the last game that the Polar Ice played."
Taking over control of the Ice is head coach Dave Benediktson. Although dealing with a very youthful roster, the veteran bench boss is expecting a strong effort from his players in the team's return to action.
"The girls are really excited to be part of a new expansion team," Benediktson shared. "I explained to them that it's going to be a tough ride this year, just because of the way that we were put together, but in a year or two we're going to be really strong. Every year you draft a few new players and more talent comes your way. It's just the perfect spot and perfect league for any girl who still wants to work and takes her schooling seriously. We only practice once a week for the most part and play only one or two games a week. It gives them tonnes of time to do other things, much like the MMJHL does for the boys."
Loading...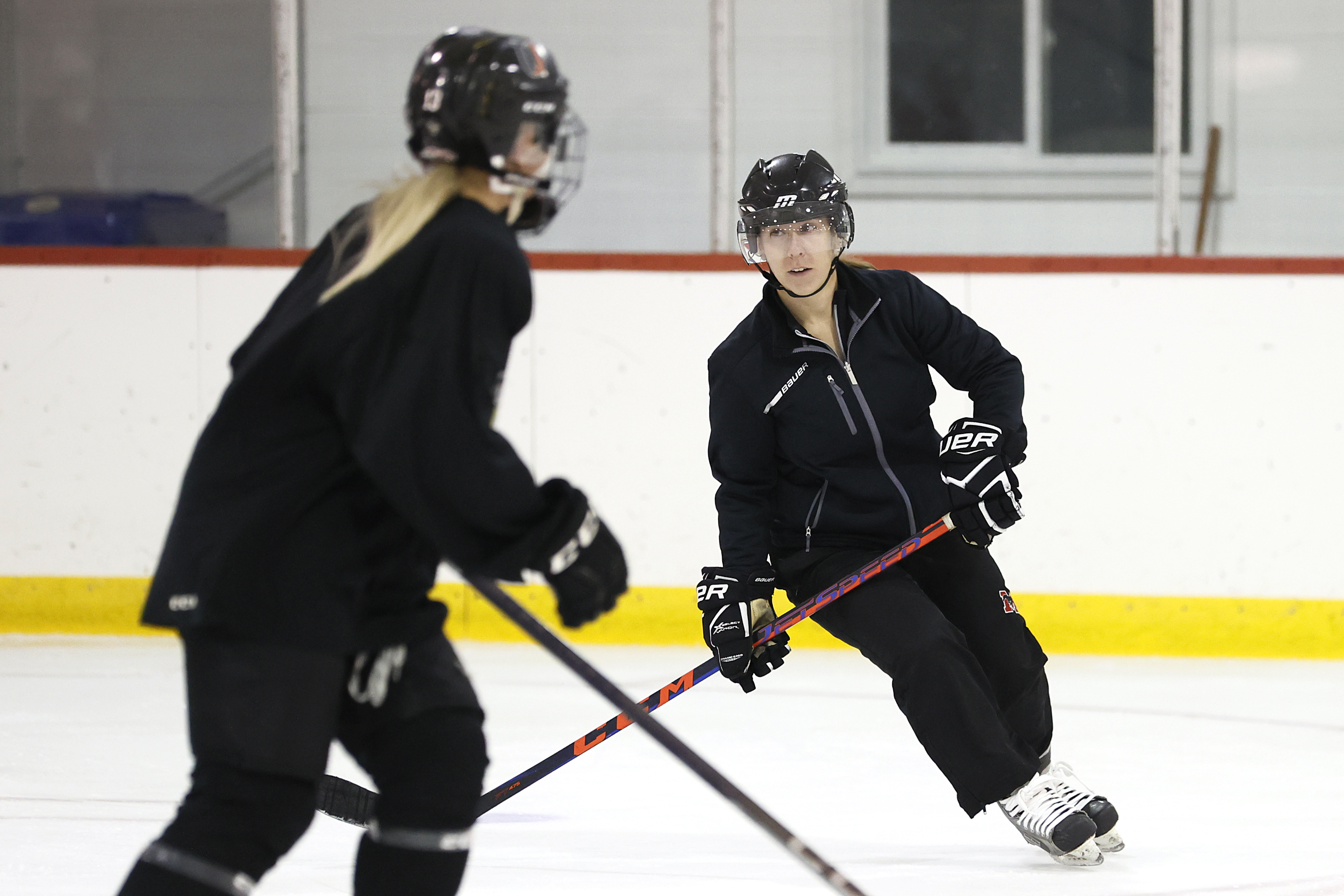 Having been given just a handful of veteran players in advance of the annual rookie draft, Benediktson made sure to apply a few layers of Speed Stick before the most important moment of his team's season – which happened long before any of his players even pulled on their fresh blue and white sweaters.
"Oh, we were sweating all right," he laughed when speaking of draft night. "We started off by getting a few veteran over-age players from the league. Then we got a small spattering of a few more players just to get us going. But then we had to draft 12 more rookies after that. It was a stressful couple of hours in that draft, I tell you. But we really did get some good players, so we are quite excited."
NO MORE POSTSEASON SHOOTOUTS
Alongside the return of the Polar Ice, the MWJHL will also welcome its second-year president Ashton Liske into the fold as a full-time executive member, having now officially stepped down as head coach of the Western Predators. On top of that news, the MWJHL has also done away with shootouts in the playoffs.
Beginning for the 2024 postseason, MWJHL games can no longer be decided by a shootout. With two of the last four finals being decided by way of an individual skills competition, the league's executive determined that enough was enough and a change in the league rules was necessary. Should a playoff game end in a tie, there will be 10 minutes of three-on-three overtime, before a flood and 20 more minutes of continuous three-on-three.
"We said, 'That's it, we're done with this; championships shouldn't be decided by a shootout.'" Gerl laughed. "But it will be very exciting. We did that years ago, then we switched but now we're going back. It's going to be wide open this year with six or seven really competitive teams. Sure, you may have your dominant team, but come playoffs all bets are off. It's just chaos. The last time we had a seven-team league, we had a fourth and a sixth seed in the final. Get ready for another sensational year."