The Manitoba Moose are focused on entertainment, both on and off the ice. This means engaging with everyone including hockey die-hards, young families, new fans and many more from all walks of life. This season's Moose schedule is packed with 29 of 36 home dates incorporating a theme, giveaway or community initiative.
Fans will see a return of classics like Manitoba Made Day (Nov. 4) which features the popular perogy giveaway for the third season in a row. Other returning favourites include the Holiday Game (Dec. 15) featuring photos with Santa and Winnipeg's biggest New Year's party with the annual New Year's Eve Game (Dec. 31). Also on the docket is the long-weekend, costume-favourite Super Hero Day (Feb. 19). Put your feet up and relax with the Spring Break Staycation series which brings excitement, giveaways and great vibes. You could win the grand prize trip voucher on March 23 and 24, or take home a beach tote bag as one of the first 2,000 fans through the doors on March 27 and 29. Fan Appreciation Day brings another prize extravaganza to close out the regular season home schedule (April 14).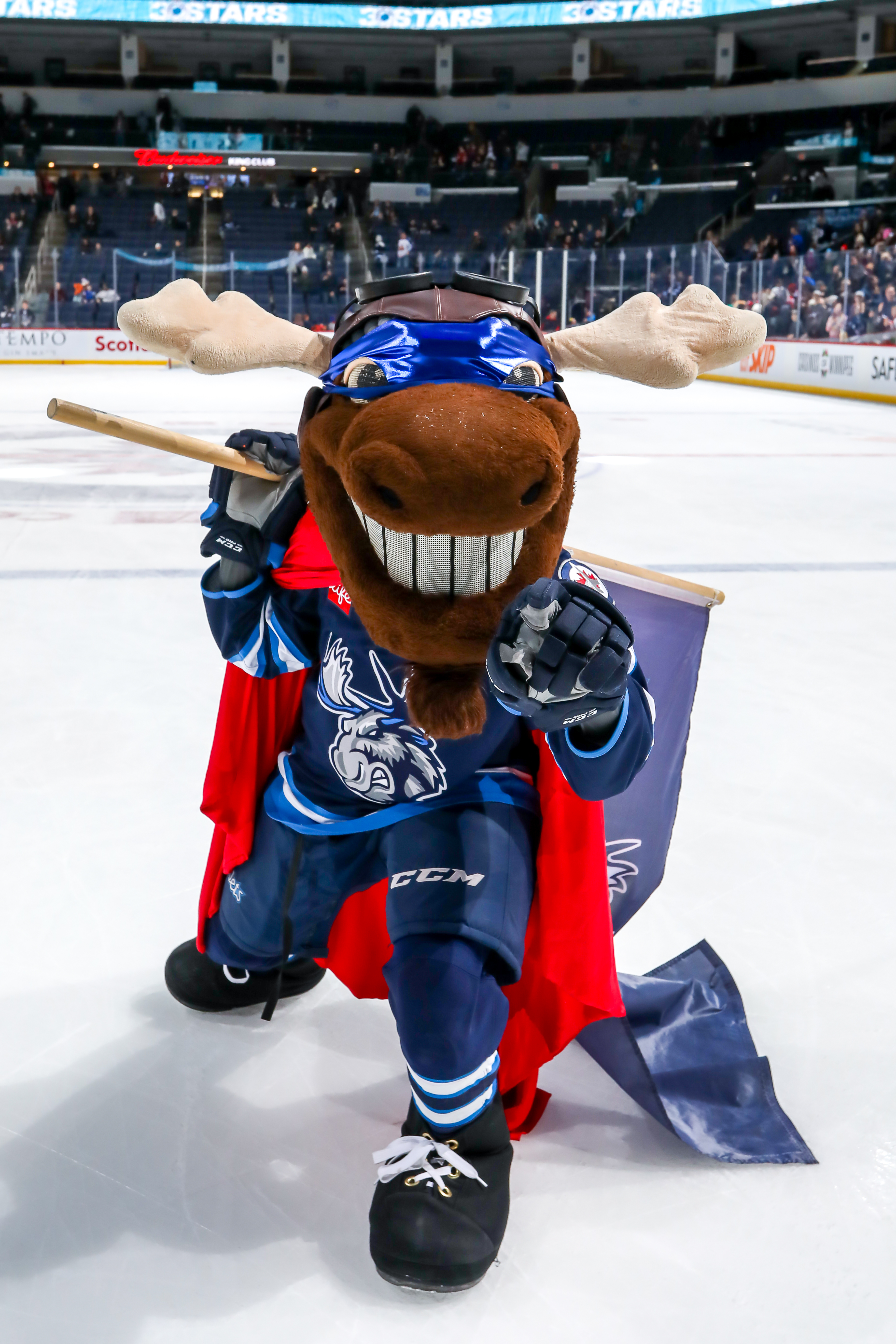 Mark your calendar for exciting new themes bringing new fan experiences to Moose games. Celebrate the love of hockey with the grassroots-focused Minor Hockey Weekend (Jan. 6 and 7). Enjoy an evening of action, intrigue and Winnipeg connections to some of the biggest espionage blockbusters with Spy Night (Jan. 20). Get your controllers and keyboards ready for E-Sports Day (March 2), which will see a lucky fan head home with a gaming console. Canada Life Centre transforms into a land of wonder for the Once Upon a Time game (March 3), and you don't want to miss the folly when Mick E. Moose hosts his mascot friends for an epic gathering at Mascot Palooza (April 13), which also features a plush Mick E. Moose giveaway.
Loading...
Additional giveaways fans can look forward to on the calendar are a Moose flag at the Home Opener (Oct. 13), team poster (Nov. 5) and two mini bobbleheads (Feb. 17 and April 7). Be sure to stay tuned to Moose social media channels for the reveals of this season's bobbleheads.
Community initiatives are always an important part of the Moose calendar and the 2023-24 schedule provides a host of opportunities for fans to support the causes they are most passionate about. Fans will recognize Share the Warmth (Oct. 21) as the Moose collect toques and mittens for Siloam Mission, Hockey Fights Cancer (Dec. 1) in support of Camp Quality Manitoba, the Teddy Bear Toss (Dec. 17) supporting the Christmas Cheer Board, Shut Out Hunger food drive (Dec. 29) helping Harvest Manitoba, Follow Your Dreams Day (Feb. 24) raising funds for WASAC and Autism Acceptance (April 6) supporting St.Amant. After the tremendous success of Manitoba's first Project 11 School Day Game last season, the club is expanding the initiative to include two 10:30 a.m. games focused on students' mental health (Nov. 13 and March 19). The Moose will also host their Hate is Not Welcome Here game (Oct. 15) to promote inclusivity in sport and RCMP 150 (Dec. 3) will feature a specialty jersey with fundraising in support of Stars Air Ambulance.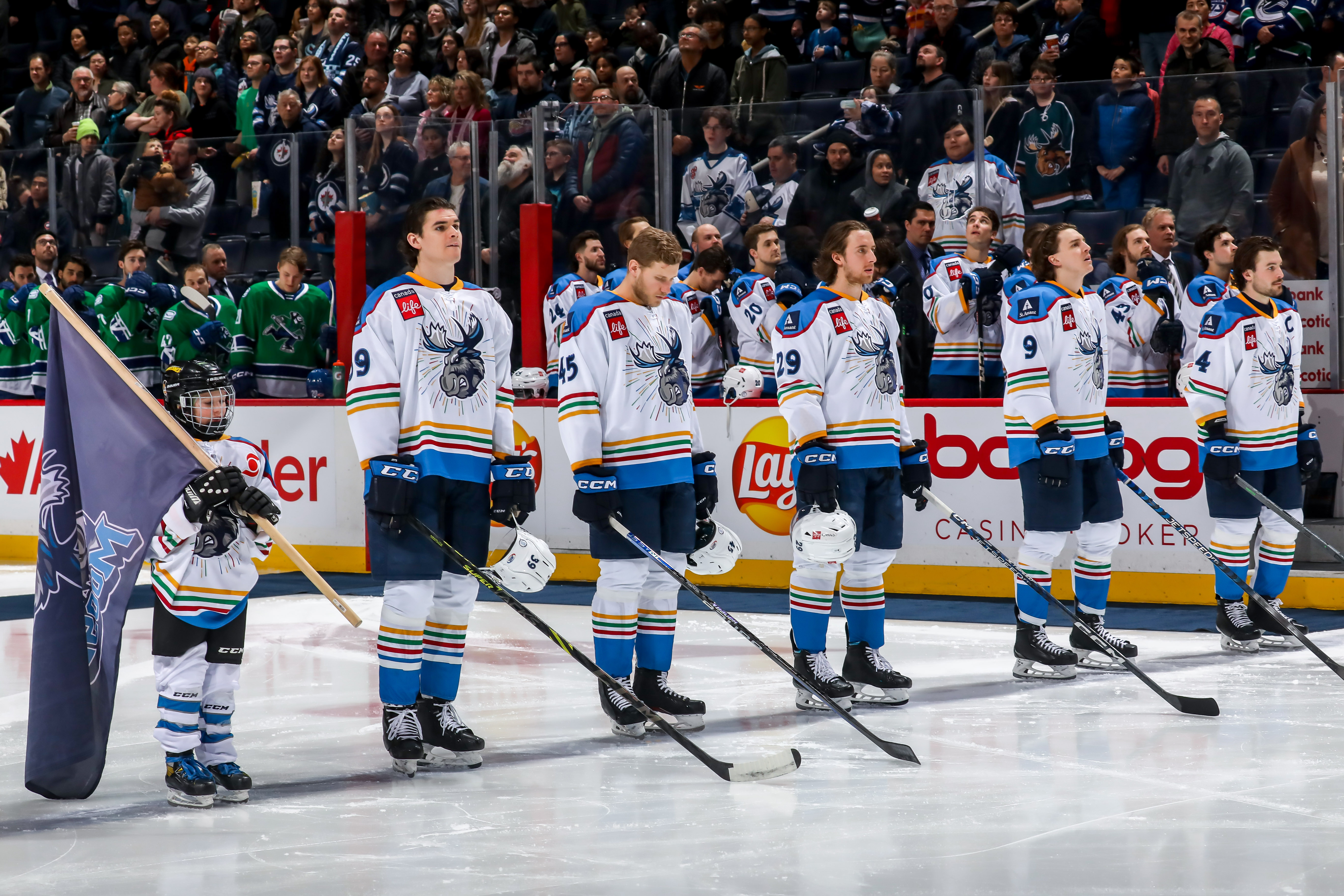 Moose players also take an active role with fans and in the community and return with initiatives including Stick to Reading, the Moose Backyard Rink Contest, Moose Community Practice Series and St.Amant classroom visits.
On top of all the festivities off the ice, don't forget the main attraction: hockey. Get to know the players set to become the next Winnipeg Jets superstars. Many Jets played in the AHL with the Moose including Kyle Connor, Josh Morrissey and Connor Hellebuyck to name just a few. The next wave of top prospects are primed for action in the 2023-24 season.
The Moose are set for a big year both on and off the ice and the fans will be the first to benefit. Moose games offer amazing value for big family fun, and this season will be no exception. On top of the unique theme games, the schedule is loaded with weekend games so there's sure to be something for everyone.
Tickets are on sale now for all these great games and more at MooseHockey.com/TICKETS.