The Manitoba Moose have announced contract signings for defencemen Dean Stewart and Dawson Barteaux. The contracts are for one-year terms through the 2023-24 season.
Dean Stewart
Dean Stewart from Portage la Prairie, Manitoba, was born on June 12, 1998. Standing at an impressive 6 feet 2 inches and weighing 186 pounds, Stewart's skill and presence on the ice have been noteworthy.
In the 2022-23 season, he showcased his abilities by securing a career-high 18 points, with 1 goal and 17 assists across 61 games and playing a pivotal role in four playoff contests with the Manitoba Moose. Stewart's performance ranked him third in scoring among the team's rookies and second among the first-year Moose skaters, contributing five power play assists.
Loading...
He also received the Manitoba Rookie of the Year Award for the 2022-23 season. It's worth noting that Stewart has exclusively skated in 81 AHL contests, all of which were with Manitoba, and during this time, he accumulated 27 points (2 goals, 25 assists). His journey to the Manitoba Moose began when he was selected in the seventh round (188th overall) by the Arizona Coyotes during the 2016 NHL Draft.
Dawson Barteaux
Dawson Barteaux, born on January 12, 2000, in Foxwarren, Manitoba, is another promising addition to the Manitoba Moose's defensive lineup.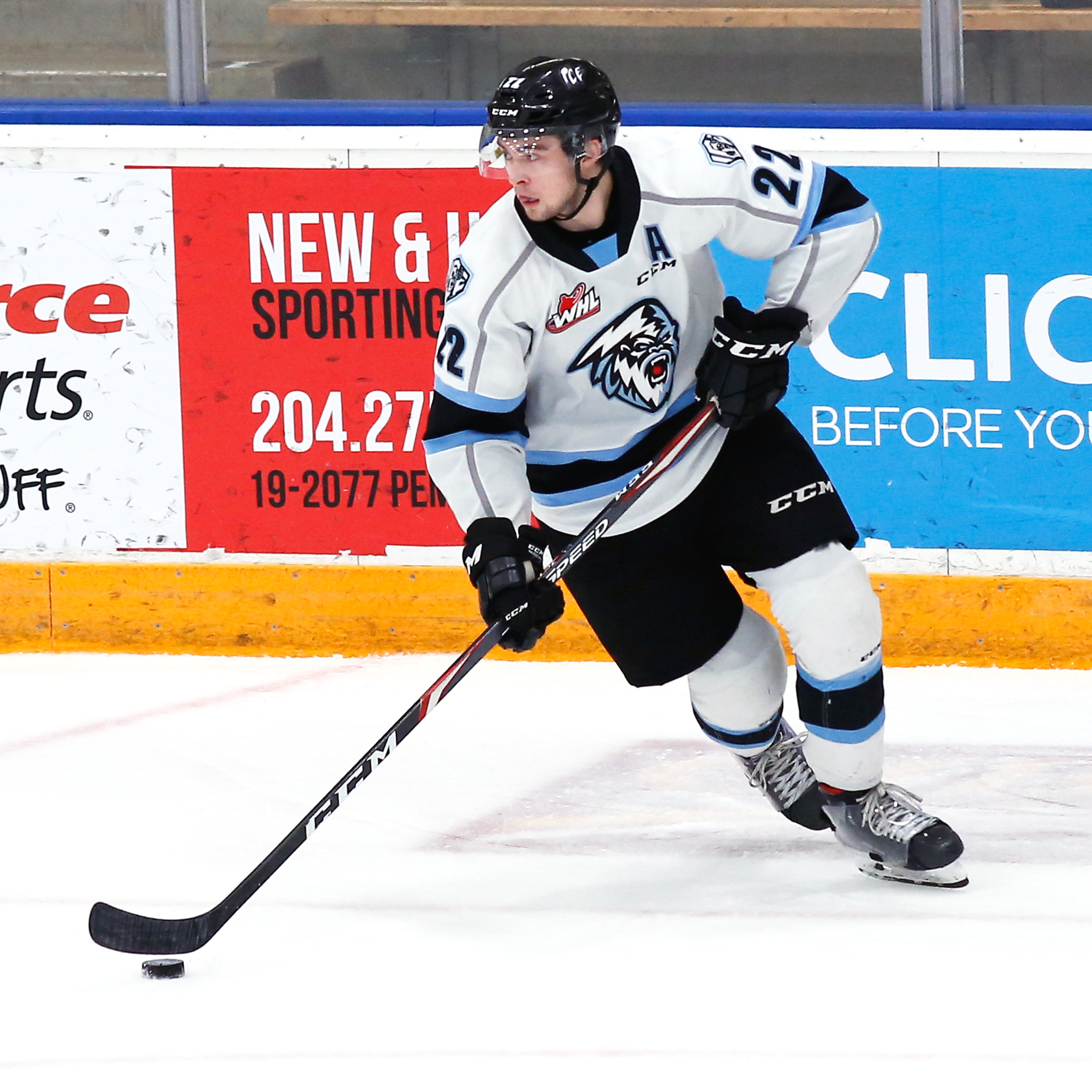 Standing at 6 feet 1 inch and weighing 190 pounds, Barteaux has shown great potential throughout his hockey career. During the 2022-23 season, he made an impact by participating in two AHL contests for the Texas Stars and five playoff games, registering two points (1 goal, 1 assist).
His time with the ECHL's Idaho Steelheads was equally impressive, where he contributed 24 points (2 goals, 22 assists) in 62 games and tallied eight points (1 goal, 7 assists) in 14 postseason appearances.
In total, Barteaux has played 57 AHL games, all with Texas, scoring five points (2 goals, 3 assists), and participated in 73 ECHL contests, gathering 32 points (2 goals, 30 assists).
Notably, he showcased his talent during his junior hockey days with the WHL's Regina Pats, Red Deer Rebels, and Winnipeg ICE, accumulating 112 points (20 goals, 92 assists) in 236 games. Barteaux was selected in the sixth round (168th overall) by the Dallas Stars during the 2018 NHL Draft.